This smartphone will fully bend all the way around your wrist but is only available in black and white for now
The race for the world's first bendable smartphone seems to have been won by a unknown tech company from China. Moxi Group has unveiled a smartphone which has a flexible touchscreen that still works when looped and worn like a watch or a bracelet, according to the company. It also functions stretched flat, like any other smartphone.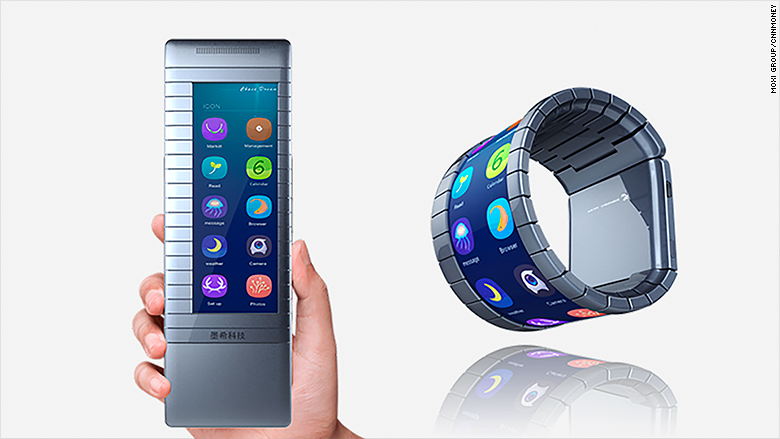 Moxi says that the bendable smartphones it intends to release initially will only have black-and-white displays. Full color version smartphones are in the pipeline but may take at least 2 years said the company.
The bendable smartphone is not cheap. Moxi said that the black-and-white phones are expected to sell for around 5,000 yuan ($760) each in China which is only a tad cheaper than Apple's iPhone.
Moxi, which is based in the city of Chongqing and specializes in graphene, released some regular smartphones last year using the material. The company's name — pronounced "mou-she" — is short for "graphene" in Chinese.
The race for bendable smartphones is led by Samsung and LG with Apple also looking for such a smartphone.  Samsung has already tried curved screens that wrap around the device from the front to the sides. LG has its "Flex" phones, which are nearly curved to the shape of your head.
However, both Samsung and LG designed smartphones are yet to come up with a smartphone which bends as much as the one Moxi claims.
Apple, meanwhile, received a patent for a "flexible electronic device" last year, however, the same is still on drawing boards.