Here are some of the best Android smartphone hacking Apps
Android is undoubtedly the world's most popular mobile operating system. With over 1.5+ billion plus users, Android is way ahead of iOS. Similarly, in Apps space, Android hacking apps are also increasing. Many of these hacking Apps are meant for pros but some can become useful to you also. With such hacking Apps, you can remove unnecessary bloatware utilizing most of the internal storage memory. While other times, such hacking App may help you remove irritating ads or allow you to access blocked system Apps.
We bring you such hacking Apps which let you get the best out of your Android smartphone. Remember most of these Apps require a rooted Android smartphone to try them out. iPhone users also face similar storage issues because of limited internal memory. For such users here are some cool tips to get more storage on your iPhone.
HOW TO INCREASE RAM
Root your phone.
Download ROEHSOFT RAM EXPANDER from Google Play Store.
Convert desired amount of SD card space into system swap RAM. This will make apps perform better when you have lot of storage area in your SD card.
Wi-Fi WPS/WPA TESTER
Download WIFI PS/WPA Tester App from Google Play Store.
It let's you analyze your WiFi  security and others in the vicinity and attempts to hack their password
It only hacks WPS enabled WiFi networks.
REMOVE UNWANTED SYSTEM APPS OR BLOATWARE
Root your android phone and
Download sSystem app remover (ROOT) from Google Play Store. Remove many unwanted inbuilt Apps which you don't think are necessary from internal storage of your Android phone.
HACKING HUB
Download the app Linux Deploy from Google Play Store.
This installs Linux Operating system on your Android phone.
Then use Aircrack and other hacking Apps on your phone to hack WiFi and website passwords.
FREE STUFF
Root your phone
Download and install BusyBox App from Google Play Store.
Install modded Play Store from Lucky Patcher. With Lucky Patcher App you hack in-App purchases and get free stuff or game coins
ACCESS BLOCKED CONTENT
Download CyberGhost App from Google Play Store.
Use it to connect to a VPN of a country of your choice. Now you can download apps from Google Play Store which are blocked in your country and also use websites like torrent websites blocked in your country.
BATTERY LIFE
Root your phone
Download Greenify App from Google Play Store
Hibernate many user and system apps. Greenify allows you to hibernate apps that won't use battery and memory in background. So, you can save battery life and RAM.
BUILD PROP EDITING
Most of the Android smartphones out promise you 8MP images but in fact deliver only 6MP picture quality on 8MP camera. If you are facing a similar issue, you can solve it using this hack.  This also requires a rooted smartphone.
Download BuildProp Editor App from Google Play Store.
Goto –>add entry Ro.ril.max.jpeg.quality.
And set it's value to 100
so it looks like Ro.ril.max.jpeg.quality = 100
Once done, your 8MP smartphone camera will deliver you 8MP images
TUBEMOTE
Download Tubemote from Google Play Store.
Now you can download any and all online videos, not just from YouTube but any website in your desired resolution and quality at high speeds.
You can also download just mp3 or m4a sound files from videos.
ANDROID ID CHANGER
Root your phone.
Download Android Device ID Changer App from Google Play Store.
Change your Android ID,  which apps use to identify you and restart the phone. Your Android smartphone has a new Android ID.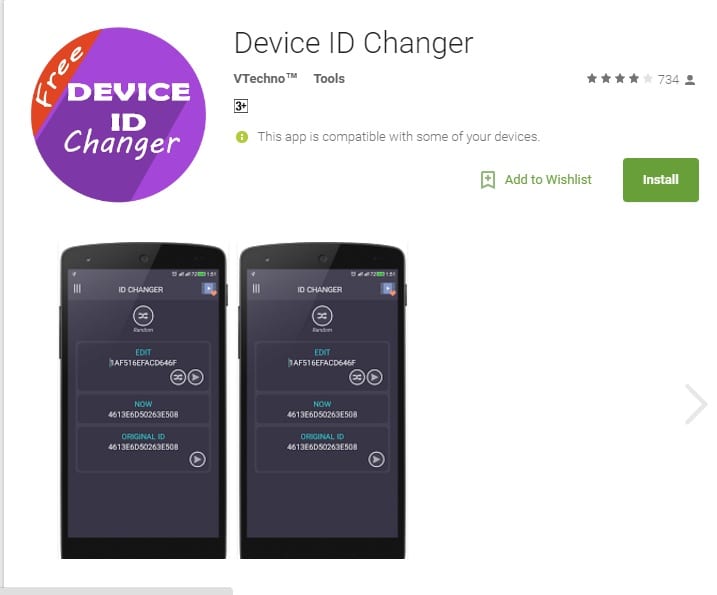 DRIVEDROID
Download Drivedroid App from Google Play Store.
Once installed, open the App and download LINUX.iso file from the dropdown menu.
Burn this image on your phone and use it as CD or USB drive to boot your PC.
KABOOM THE SELF DESTRUCTING APP
Download and install Kaboom App from Google Playstore
This App lets you control the photos and messages you post online. You can use this App to make the images and posts disappear at a set time.
FAKE LOCATION
Download Fake Location GPS App from Google Play Store
Go to —> Settings
Tap on Build Number 7 times to unlock Developer Options.
Enable Mock Locations.
Open Fake Location GPS app and set your location to any place in the world you wish.
These are the best hacking tools available for Android smartphone users who have rooted their smartphones. iPhone users can use this tutorial to get more storage on your smartphones.