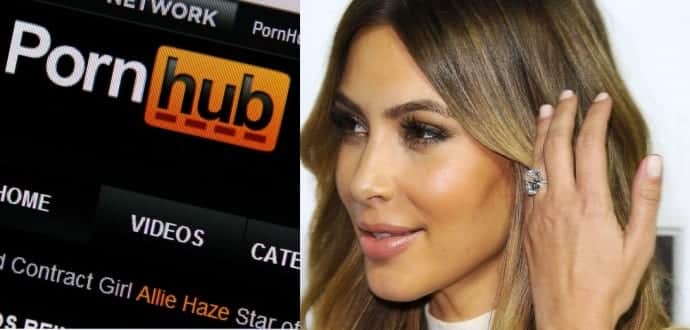 Pornhub announces $50,000 reward for information about robbery at Kim Kardashian's hotel room
If you have any information regarding the robbery that took place in Kim Kardashian's hotel room, you stand to win a $50,000 reward from adult video sharing website Pornhub.  Reality star Kim Kardashian's hotel room in Paris was broken into by unknown robbers on Monday who decamped with  $11 million worth of jewellery including her $4.35 million engagement ring given to her by husband Kanye West.
Pornhub's Vice President Corey Price said in a statement: "Here at Pornhub we were deeply saddened to hear about the horrible incident involving Kim in Paris."
"We consider Kim to be a member of the Pornhub family and want to do all that we can to ensure that the perpetrators of this heinous crime are brought to justice.
"We are calling on all of our fans from around the world to come together and work collectively to provide any and all information relating to the crime so we can capture the criminals," the statement read further, reports dailystar.co.uk.
Mother-of-two Kim was left shaken following the horrifying incident and flew back to New York on a private jet. She is cooperating with French police.
The Pornhub currently hosts the TV star's infamous tape which leaked back in 2007. Shot in 2003, the tape shows Kim with singer Ray J.