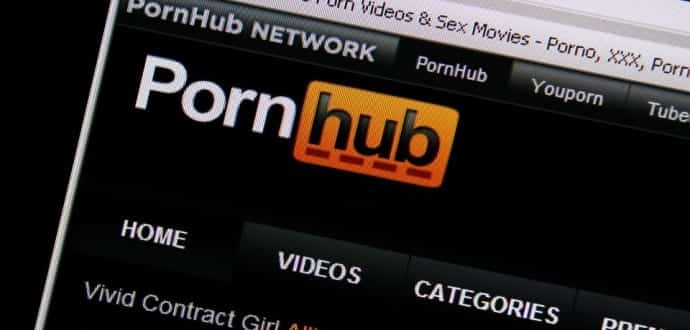 Pornhub, YouPorn encrypt data to protect users' privacy while surfing porn
After the United States Republicans decided to allow Internet Service Providers to sell online users' private data admitted the first victims of this sale would be visitors to adult entertainment websites like Pornhub, XVideos, xHamster etc. However, thankfully for Pornhub users, the website had decided to move its servers to HTTPS and provide end-to-end encryption.
The site has defaulted to HTTPS encryption, which can protect data such as user passwords entered into the site – a move its sister site YouPorn will replicate in April.
https://t.co/ukBPXImrYp is now fully encrypted using HTTPS by default. Privacy is important.

— Pornhub ARIA (@Pornhub) March 30, 2017
"With this Internet communication protocol we can ensure not only the security of our platform, but also that of our users," Pornhub vice president Corey Price said in a statement. YouPorn's vice president Brad Burns echoed similar sentiments: "As one of the most viewed websites in the world, it is our duty to ensure the confidentially and safety of our users."
"The transition to HTTPS will go a long way in solidifying our users' privacy and protecting them against various types of malware. The data on our webpages will now be encrypted, making it significantly harder for third parties to penetrate," he added.
Both sites have been praised for the move, which could influence other non-porn related websites to follow suit.
HTTPS uses encryption to secure the connection between your browser and the server and while it won't make you invisible on the internet, it will conceal any traffic beyond the top domain level to prying eyes. HTTPS can also speed up page loads, keep out malware and prevent spam and adware from hijacking the website., a feature common among websites that dish out adult videos and images. In the case of HTTPS-enabled adult sites like Pornhub, your ISP (or anyone monitoring your connection, really) will be able to see that you've visited the site, but not what data is being transferred. While the protocol is not perfect, your dirty searches and video views will be kept in the dark.
For the uninitiated, a new bill introduced in the United States Congress, Bill S.J. Res. 34 reverses a Federal Communications Commission (FCC) privacy rule that required internet service providers (ISPs) to seek customer permission before sharing browsing history. The rule also made providers inform customers if any of the data was breached by hackers. The new bill, which essentially eliminates internet privacy for US citizens, was voted through the House of Representatives by 215 Republican members of congress.
 Though the contents of the bill are not applicable outside the USA, normally countries around the world follow US rules about Internet privacy and pretty soon we could expect ISPs worldwide selling your information to the highest bidder.