Is this the Blockchain that will take the mainstream by storm?
Zen Protocol claims to be the first system to fully decentralize finance and create contracts affected by real world events.
If you haven't read a tech publication in the past six months, you'd be forgiven if you hadn't known about the latest investing trend, ICOs. While blockchain is a term we've been hearing thrown around for years, only lately has it really been picking up speed, with more and more startups starting to show what they have to offer when it comes to this new technology. This was of course amplified by the creation of Ethereum, kind of like Wix for blockchain, allowing anyone to build a blockchain app (or dApp for decentralized app), without actually needing to build a blockchain. All these startups have been raising money in a new method called ICOs, Initial Coin Offerings, basically a cross between cryptocurrency, venture capital, and crowdfunding.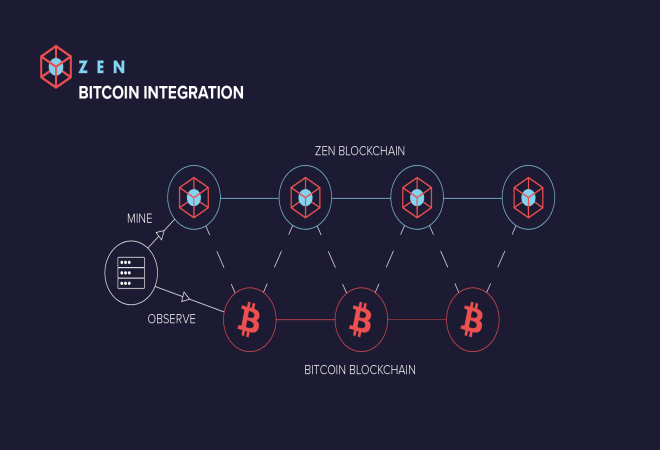 One such startup, that's announcing its ICO is Zen Protocol. Zen isn't actually built on the aforementioned Ethereum, which according to them is with good reason. On the quest to build "a fully decentralized finance platform" as CEO Adam Perlow calls it, they decided Ethereum just isn't there in terms of what it can do with smart contracts and interactions with real world events, all of which are required for a robust, blockchain based financial system. What's special about Zen is that it's a Bitcoin side chain, meaning it's part of the Bitcoin blockchain and all Zen nodes are also Bitcoin nodes, but it also has its own "First Class" token, that can help make transactions on the blockchain even faster, not requiring contracts once they are within the ecosystem.
According to Zen, the protocol utilizes contracts that never exhaust network resources and are always correct, meaning they can be utilized with real world assets, and not just blockchain related assets like previous smart contract platforms (namely, Ethereum). This means you can create interactions between stocks, commodity, and options easily with the blockchain. Miners also know in advance how much computing power will be required to verify each contract, which makes the contracts execute and transact faster than any other platform, or so the company says. According to the team at Zen, they are able to accomplish this by using F*, a new kind of functional programming language.
ICOs and dApps and DAOs (decentralized autonomous organizations) and "me too" crypto coins and startups have been popping up all over, and who can blame them, considering how much some of these ICOs are making (earlier this year, Bancor raised over 150 million dollars, and that's not even the biggest ICO of 2017). The question that arises though, is how many of these are vaporware and how many have actual, viable, business models. As always, only time will tell, but the Zen team seems to be pretty determined that they are the ones that aren't like the rest, and that they built a real, viable, scalable product. We'll see if their words will be verified by their blockchain.