Recover your lost or corrupted data on Windows 10/8/7 with the new Stellar Phoenix Windows Data Recovery Pro
Without any doubt, Windows is one of the most used operating systems around. With Microsoft adding Windows Defender in Windows 10/8/7, it provides you total security from Trojans, malware, and virus. But, no matter how secure your software is or how well protected your PC/Laptop is, there is always a risk of losing data due to system crash, Windows BSOD crash or due to malware.
Regular users face situations wherein that is unavoidable leading to data loss such as crashing of hard drives, or corruption/formatting of data, or accidental deletion of data, system malfunction or virus attack. The thought of losing all your data in such situations can leave you helpless and frustrated.
Don't worry now you have an all in one solution for all your Windows 7/8.1 and Windows 10 data recovery
The Solution – Stellar Phoenix Windows Data Recovery tool
Thanks to Stellar Phoenix Windows Data Recovery Pro you can recover any lost data on Windows 10/9/7 PCs and laptops. You can recover lost MS Office files, mailboxes, spreadsheets, presentations, video files, music files, photos, or inaccessible data from Windows-based partitions.
For nerds and geeks who operate on high resource PCs and laptops, Stellar Phoenix Windows Data Recovery Pro supports recovery from FAT, NTFS exFAT and older FAT drives and partitions.
https://www.stellarinfo.com/windows-data-recovery-professional.php
How To Use
Once you install the Stellar Phoenix Windows Data Recovery software in your PC, the user interface offers a simple menu with two options, "Select What To Recover and Select location."
All you need to do is to select the types of files you wish to restore, choose the scan location, and allow the program to search for your lost, removed or deleted data.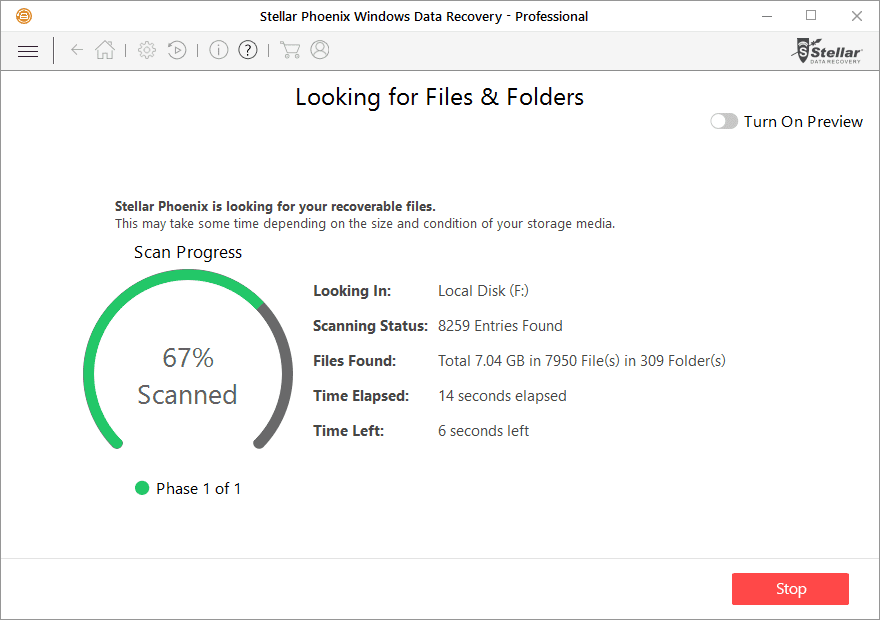 It first uses the Quick scan mode, in which mostly the lost data is recovered. If it fails to locate any lost or deleted files, the app automatically starts using the Quick scan mode, which searches lost partition and recovers data in case of severely corrupted storage media. Quick can perform faster, effective and efficient scanning of the selected locations and recover data. While the Deep scan mode may take longer to complete, it will look for all files.
Stellar Phoenix Windows Data Recovery Pro also has a Raw Recovery feature that searches data in drives based on file signatures and lets you conveniently perform recovery from any severely corrupt storage media. You can also edit the header of a predefined file type and add new or unknown file headers to the existing list of files to enhance the support of the tool for recovering user-defined file formats. However, one might want to take note that the Raw Recovery can take considerably longer to scan a very large disk.
Key features of Stellar Phoenix Windows Data Recovery Pro include:
Recovers data from partitions, photos, videos, emails and other multimedia files




• Restores files from damaged or corrupt hard drives, USB, flash drives, SD cards, and even optical media




• Recovers files from RAW hard drives




• Recover specific file types of your choice with provision to add new file types




• Searches lost or deleted or formatted volumes on Windows based hard drives




• Brand new interface with version 7 of the software




• Compatible with Windows 10/8.1/8/7/Vista and XP




• Allows you to recover data up to 1GB in the free version
Why use Stellar Phoenix Windows Data Recovery Pro?
It's a powerful app with numerous benefits




• It's lightweight and consumes less system resources




• It's easy-to-use user interface




• Recovers lost or deleted files from your local drives and external storage devices




• It's advanced recovery options




• It's free
Conclusion:
Data loss is one of the issues almost all Windows users have faced from time to time. Nowadays with booming use of CDs/DVDs and USB Pen Drives, it is easier to lose your favourite photograph, videos, and files. Stellar Windows Data Recovery Pro really comes in handy in these situations. Imagine your only Wedding CD or DVD getting corrupted, you can rely on Stellar Windows Data Recovery Pro to recover those all important wedding photographs and videos.
I would also like to mention that the Stellar engineers have now instituted a brand new interface in Stellar Windows Data Recovery Pro which is also available as a FREE edition. Through the free version, anyone can recover up to 1 GB of data at no cost. 
So if you have a corrupt disk, give Stellar Windows Data Recovery Pro a spin and if you like it buy it from here.