The long list of security breaches and incidences that transpired over the past few years just shows that both big organizations as well as normal internet users are exposed. 
In other words, everyone is vulnerable. 
As ordinary computer users, we might not be facing the same scale and intensity of cybersecurity threats that organizations and governments have to deal with. However, we are all at risk just the same. Falling victim to an attack will still be, in the very least, an inconvenience that one would have to deal with.
And if there's one area that you should be quite concerned with, it's your privacy. Your private information is valuable to hackers. They can steal your personal and financial information and sell it in the black market. They also look to gain access to your machines and hold your personal documents for ransom. Some are even attempting to spy on your private moments by tapping into your computer's cameras and microphones. And if they capture something sensitive, attackers are even likely to extort you for it.
In our quest to beef up our privacy protection, we've come across many tools that help bolster security and privacy, and we wanted to start with Reason Cybersecurity. Reason is an antivirus solution that promises to provide the necessary measures to mitigate and address threats to users' privacy. 
Let's check out how it actually performs.
Installation
Downloading and installing Reason is pretty much straightforward. You can download the installer for free right from the homepage. It is a small and lightweight online installer which only downloads the necessary files during the installation process. There isn't a standalone installer available but this is understandable as it ensures that you only get to get the files directly from Reason's servers.
There's no distinct installer for the free or paid version. If you are a paid user, you can simply enter your registration information in the settings. Once Reason's servers validate your subscription, all premium features would be unlocked for your use.
Scanning
Reason's antivirus feature provides three scanning options. The quick scan option scans the memory, system files, and application folder for threats. The full scan option checks the memory, active processes, and all files and folders in all storage devices. The custom scan option allows users specific folders or drives to scan. Reason also places a right-click menu entry so that you can immediately launch a scan within Windows Explorer to target a specific file or folder.
Post-Scan Actions
Once a scan is finished, Reason lists all potential threats and shows their risk levels. It then gives users the opportunity to review the discovered threats. You can choose to quarantine the files or remove them entirely. If you are confident enough that a particular file isn't a threat (like if you use trainers for your video games which are typically marked as threats) then you can set Reason to trust the file.
Real-Time Protection
Reason is also equipped with real-time protection which readily prompts you when it detects that you've downloaded a malicious file or if you're trying to execute one. A notification will immediately flash to indicate that a threat has been found.
Protecting Your Camera and Mic
Among Reason's key premium features is its camera and microphone protection. Reason monitors all processes that attempt to use these peripherals and notifies the user should an attempt be detected. The feature can be configured to allow all trusted applications (like Skype), block all access, allow all access, or ask for permission every time these devices are used. Techopedia wrote an article demonstrating how to remove Malware from a camera using Reason Antivirus.
Browsing Protection
Reason also provides a free Chrome plugin for browsing security. It checks links found on a search results page and places badges right next to results that identify whether a link is safe to click or not. This prevents you from accessing websites that look to steal your information or trick you into downloading and running malware on your computer.
Other Features
Reason also features ransomware protection which actively monitors processes that attempt to encrypt your personal files and prevents these processes from executing successfully. Other premium features are also in the works including a performance tuner, internet-of-things (IoT) scanning, and an unwanted software blocker.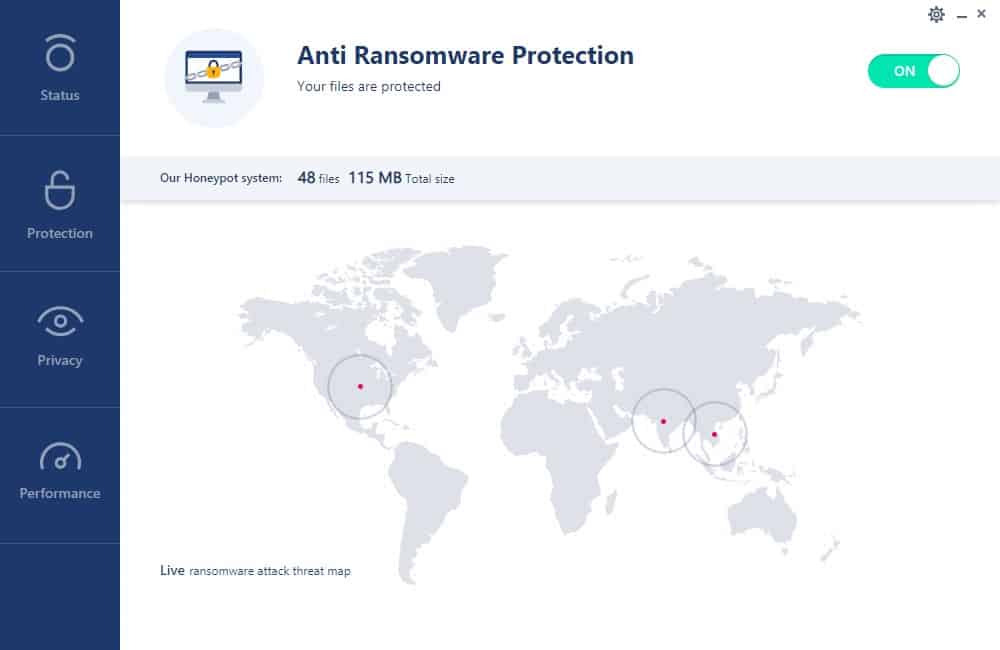 Conclusion
Reason looks to be a capable security solution fit for today's computer users. Its privacy-oriented feature set should appeal to those looking for convenient means to keep their files, communication devices, and browsing activities safe from prying eyes. With the price of a premium subscription at $29.99, Reason is very much a competitive bang-per-buck option for those in the market for a well-rounded security solution for their personal computers.