On the verge of a new decade, there are so many exciting gadgets being released that it can be hard to keep track. For some reflection on the past year, we've put together a list of the most exciting technologies from 2019.
Some of these technologies are quite pricey but very powerful and designed for professionals. We'll also cover some affordable gadgets that will add easiness to everyday, mundane activities.
Apple: Mac Pro
This long-awaited tower from apple costs more than some people's salaries. The computer isn't meant for your average user and is packed with features for helping you create compelling content.
The Mac Pro has a beautiful stainless steel space. The aluminum housing comes off, which gives you access to 360-degree customization. The monster of a computer is remarkably powerful, featuring 28 cores and an Intel Xeon processor and a 64 PCI Express lanes for vast bandwidth.
This is every techy's dream and features about every bell and whistle that you need from a robust and efficient computer tower.
Microsoft: Surface Pro 7
The newest model of this disrupter of notebooks is way faster than previous models and features both USB-A and USB-C connection ports. The model embraces the already revolutionary design and an improved pen and speaker.
The hybrid tablet/computer allows you to enhance your productivity. With its dynamic visual design, this is an excellent tool for creating presentations and using digital signage to transform the way that you interact with your audience.
Amazon: Kindle Oasis
The newest Kindle looks much different than earlier versions. The reason for the strange aesthetic is ergonomically fitted to support one-handed reading. It's also the first all-waterproof Kindle, which is excellent for reading at the gym, on the beach, or relaxing in the pool.
Kindle Oasis also has weeks of battery life and 32 gigabytes of storage. The user experience is just as natural and intuitive.
Apple: AirPods Pro
These earbuds have several improvements that justify its steep price tag of $249, which is an extra $100 over older versions. The active noise cancellation, one-tap connection, pressure equalizer, adaptive EQ, and water resistance define these buds as the most advanced on the market.
AirPods Pro comes with a wireless charging case that holds multiple full charges. They deliver up to 4.5 hours of wireless playback even when you have transparency mode, or noise-cancellation turned on.
Elite 65t Earbuds
These are almost as perfect as the Apple AirPods Pro. The buds are packaged with multiple ear tips to ensure an ideal tip for any ear. They have four built-in microphones that provide that you'll always be heard if you're on a call.
The Jabra Sound + mobile app allows you to connect to voice assistants and customize your equalizer. This technology is water-resistant and features a five-hour battery life.
Philips Somneo Sleep and Wake-Up Light
This smart light is designed to change your sleep for the better for just $200. This cute and practical technology is surprisingly effective.
The Somneo is proven to improve the quality of your sleep and will help you to feel more refreshed in the morning. It works by simulating a natural sunset and sunrise and playing soothing sounds. There is a touch-screen interface and even built-in USB ports for charging your phone.
Fitbit: Inspire HR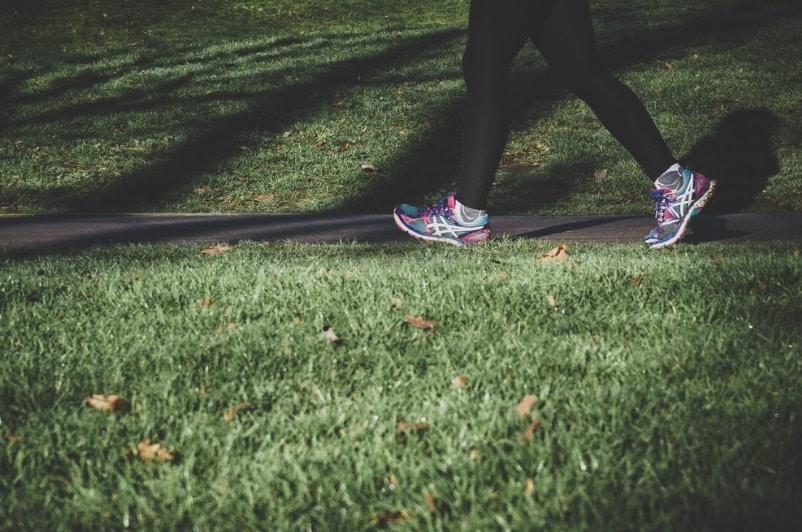 With this on your wrist, you can track your workouts with precision. The features have 24/7 monitoring, heart rate zones, resting heart rate monitoring, cardio fitness level, sleep stages, and real-time pace and distance.
There are more than fifteen goal-based exercise modes for you to choose from. If you need some still meditation, the wrist-technology even features guided breathing sessions. This advanced fit bit costs $79.
Mophie: Wireless Charging Pad
This is an essential gadget for any workspace. The Mophie Wireless Charging Pad is very practical and is complete with the latest QI technology. The pad delivers 7.5 watts of charging speed to your phone.
To charge your phone, all you have to do is lay your phone down. The surface is coated in a non-slip finish to make sure that your phone stays in place. The charger plugs into a power outlet that comes straight in the box.
Tile Mate
If you're anything like us, you're always misplacing essential items like your phone, wallet, and charger. You'll never have to worry about losing them again with Tile Mate. This versatile Bluetooth finder can track anything within 400 feet of range.
This is one of the most efficient technologies, and the best thing about it is that it's super affordable. At only $19.99, you can place these tiles all around on any of your essential items. These tiny squares are available in black and white and are packaged with a replaceable CR1632 battery.
The Verdict
Whether its work, play, or fitness, 2019 has seen the release of some incredible technologies for every activity — no matter what level of affordability, there is something to make your daily life more comfortable. You'll want to get some of these in your pocket.