HP's new Z8 workstation comes with whopping 56 Core, 38.5MB cache and 1.5TB RAM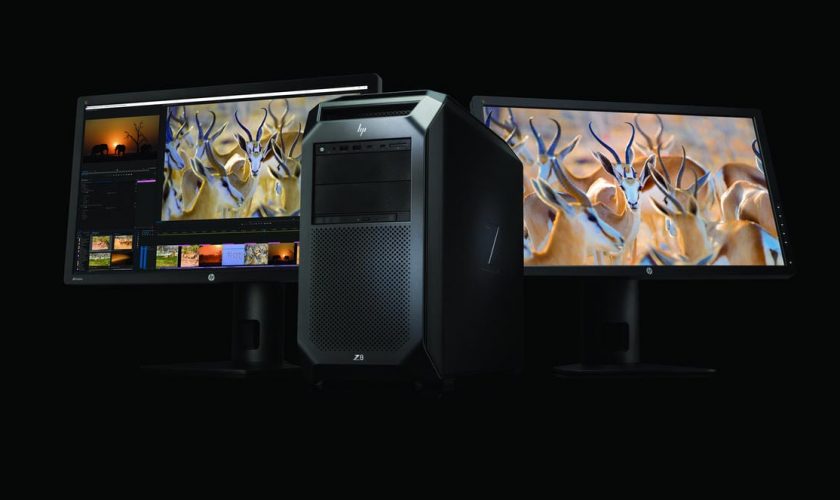 HP's new Z8 workstation packs two Intel Skylake-SP processors, twinned Xeon Platinum 8180 chips. 28 cores/56 threads and 38.5MB cache each running at 2.5-3.8GHz, along with 1.5TB RAM
No this is not a gaming rig but a workstation. However, with the kind of specs that HP is now coming up in its new Z8 workstation PC, you would surely wish to play hi-definition games on it.  HP is launching this whopping elephantine workstation for those companies who require more power and Z8 delivers pants down on HPs promises.
HP's new Z8 workstation packs in a pair of Intel Skylake-SP processors. Imagine your PC with two Skylake-SP processors and add twinned Xeon Platinum 8180 chips with 28 cores/56 threads and 38.5MB cache each running at 2.5-3.8GHz. Now add 1.5TB RAM to this pack and what you get this ultimate computing machine.
If you are into ultra hi-res graphics, you can add up to three Nvidia Quadro P6000 GPUs or AMD Radeon Pro WX 9100 and imagine the kind of results you will get from Z8. The hefty desktop systems have four internal drive bays, two external (and a third external for an optical drive), and nine PCIe slots.
HP Z8 will come with 4TB of PCIe-mounted SSD, and 48TB HD thus giving you both the SSD power as well as the normal HD power. A range of gigabit and 10 gigabit Ethernet adaptors are available; the machines also support 802.11a/b/g/n/ac Wi-Fi and Bluetooth 4.2. Thunderbolt 3 is available with an add-in card.
According to HP, next year onwards users can add 8180M processors; same core count and speeds, but doubling the total memory capacity to 3TB, The only condition is that you have to use the workstation's 24 RAM slots.
HP Z8 will be powered by a 1.7kW PSU which could power a small room without any hitch. This whole setup comes at a big price though. According to HP, the base model will cost $2,439 while the hi-fi model with all the things mentioned above could cost about $10,000-20,000.
Another version called HP Z6 workstation offers a single socket, for a maximum of 28 cores, 384GB RAM, and 4TB storage, and the Z4 uses a Xeon W (which is more or less a Xeon-branded version of the high-end desktop chips) and up to 256GB memory.
With that kind of price, normal users can only dream about owning the Z8. HP is aiming them at markets such as 3D engineering and modeling and 8K video/film production.