PlayStation 4 is an insanely popular gaming console that had a respectable run of well over eight years. After the launch of PS5, PS4 is now a generation-old console but it still has thousands of exclusive games.
As any console gets old it becomes difficult to get hands-on with the actual console hardware. Making it difficult to play exclusive titles.
Moreover, PlayStations are costly to buy and not everyone can afford one.
So if you want to play PS4 Games, Emulators For PS4 are your best bet.
Using a PS4 Emulator it's now possible to enjoy PlayStation 4 Games On PC, at no additional cost.
Allegedly there are several PS4 emulators in the market but not all work properly, several are fakes, a few can run some games to some extent and a very few are good ones.
In this article we have enlisted, some of the Best PS4 Emulators For Windows PC that are promising and actually help you Play PlayStation Games On PC.
NOTE: We don't encourage playing illegally downloaded PS4 games. You must own the games to play them on an emulator. Techworm shall not be responsible for any consequences.
---
Best PS4 Emulators To Play Games On PC
In no particular order, these are some of the Best PS4 Emulator For PC to Play PS4 Games On Windows PC and laptops,
1. Orbital PS4 Emulator
First, on the list of Emulators For PS4 we have Orbital. Unlike the other emulators shared in this article, Orbital is a tried and trusted emulator and it has already recorded well over 290,000+ downloads.
Orbital is a Working PS4 Emulator that can help you truly enjoy PS4 titles on PC.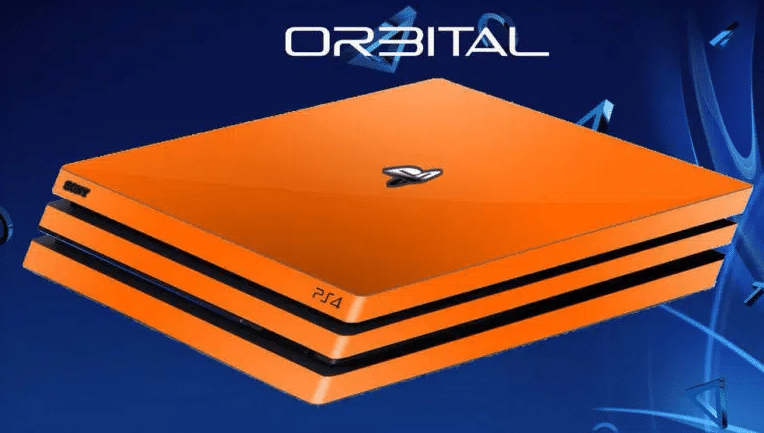 To install Orbital on your PC simply download the program from the official Orbital website, extract the executable (.exe) file, and run it as an admin.
It's worth noting that Orbital is only compatible with 64-bit Windows 10/8.1/ & 7 OS and it promises to offer stable 60 frames-per-second performance.
To run this emulator a four-core CPU (or higher) is required coupled with an AXV and SSE-4.2 GPU. In a nutshell, this open-source PS4 emulator runs flawlessly on high-end PCs.
---
2. PS4Emus
The next reliable emulator for running PS4 games on PC is PS4Emus. This emulator came into existence the same year PS4 was released i.e. 2013.
Thanks to years of development, PS4Emus is capable of running a limited library of PS4 games at respectable frame rates.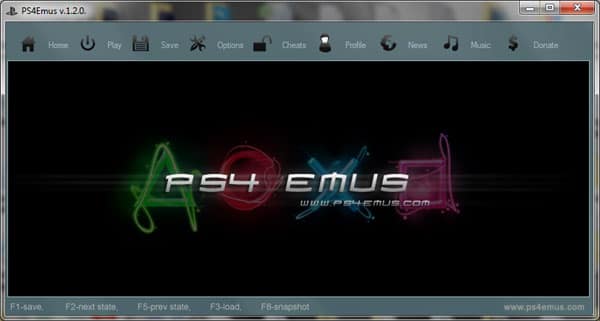 PS4Emus supports most mainstream PC and mobile operating systems like Windows, macOS, Android, and iOS. Based on your preference you can either use a keyboard and mouse or an Xbox or PlayStation controller to play games.
PS4Emus offers built-in support for BIOS. Consequently, there's no need to manually download and install the BIOS files.
---
3. PS4 EMX
PS4 EMX is another Windows PC PS4 Emulator that's worth checking out. Developed by Ghaststeam in 2014, the emulator is currently unavailable as the developers are working on an improved version.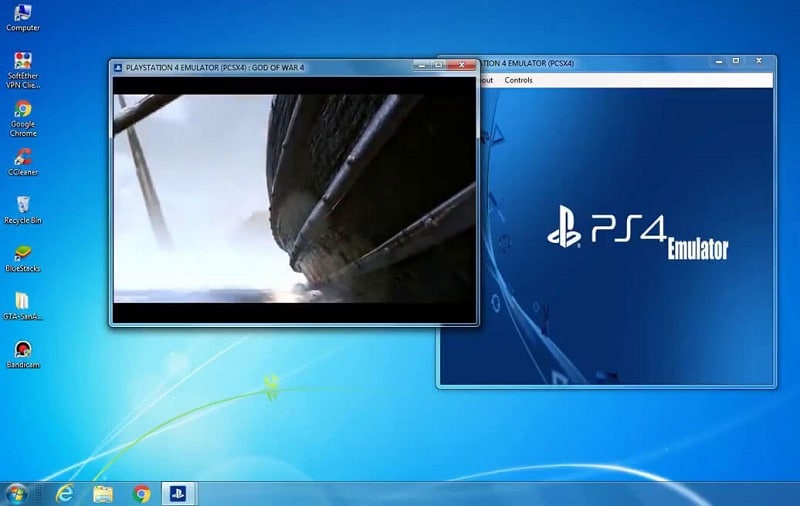 At launch PS4 EMX was compatible with the then-latest version of Windows i.e. Windows 8 and the minimum system requirements for running PS4 EMX were,
Pixel Shader (Model 3)
2GB RAM (minimum)
50 GHz Processor (for Windows)
AMD/NVidia GPU
We can soon expect an update from the developers of PS4 EMX as they are presently working on the program's GUI, for Windows.
---
4. RPCS3
If you're an active part of the PlayStation emulation community then you might have definitely heard about RPCS3.
Well, RPCS3 is one of the most-feature packed PS3 emulators out there that's capable of running almost the entire PS3 library of games.

The reason we are including a PS3 emulator on the list of PS3 emulators is that there are hundreds of PS3 titles that were remade for PS4. Furthermore, several PS3 games were also bundled together for the PS4.
Consequently, you can check out these games and enjoy them on your PC at high graphic settings and high frame rates.
---
5. RPCS4
Next on the list, we have RPCS4. As you might have guessed RPCS4 is the successor to RPCS3 and this emulator is presently in development.

Similar to the other emulators shared on the list you will need a powerful PC with at least Nvidia 3000 series GPU to play PS4 games using this emulator.
At launch, RPCS4 will be open-source and completely free to use. Presently, the emulator is in the alpha stage but you can still download its recent build to check it out.
Some of the important functions that RPCS4 can perform presently are,
Load ELF executable library
Native compilers with LLVM backend code
Support for OpenGL VBO buffer mapping
Add Virtual Audio Synthesizer for AU framework
---
Can I Run PS4 Games On PC?
Yes, you can Run PS4 Games On PC. To run PS4-exclusive games you can Download PS4 Emulator For PC.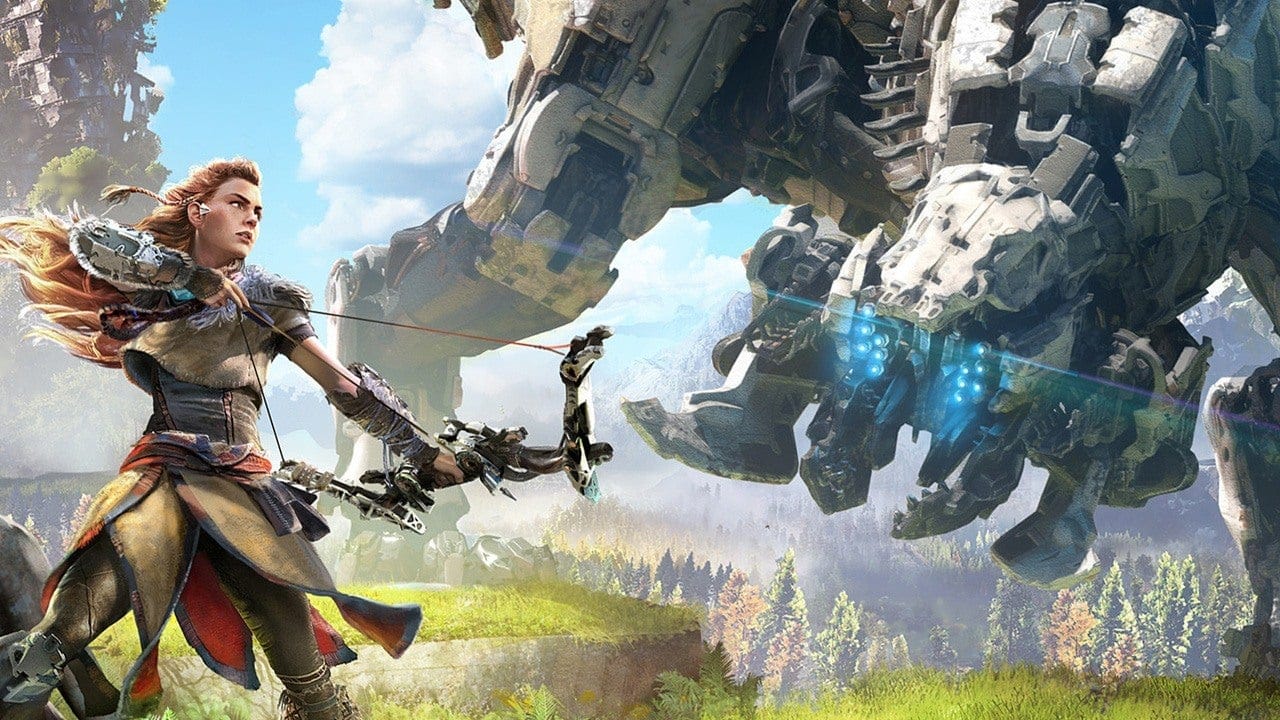 An emulator is software that enables one computer system to behave like another computer system. In our case, a PS4 emulator will help us emulate the PS4 environment on a Windows PC.
This will help us to run and play PS4 ROMs on a PC.
However, there are hundreds of PS4 games that were cross-platform at launch. Additionally, many PS4 exclusives were made available on other platforms like PC after a few years.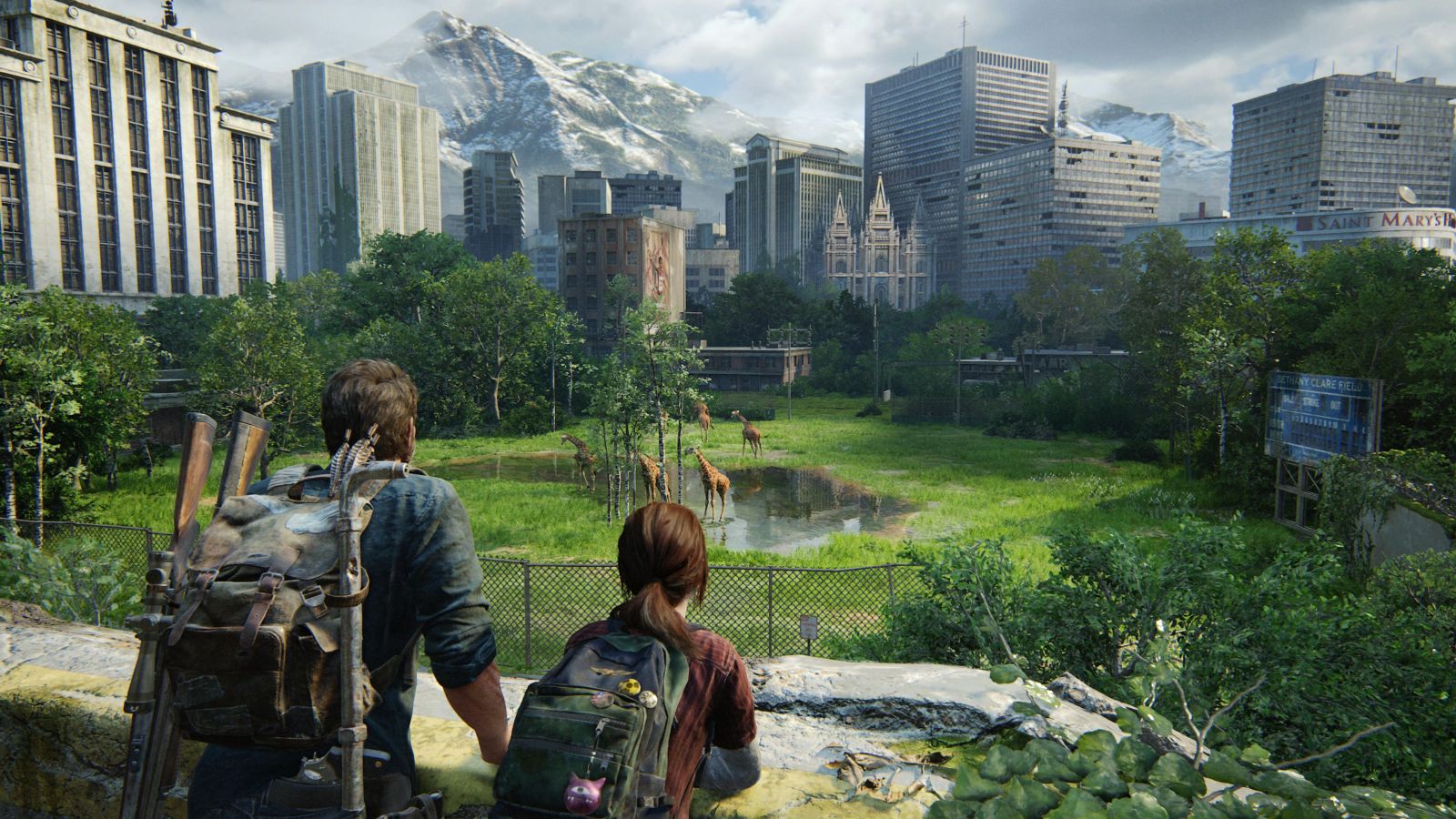 Some of these mainstream games are,
Marvel's Spider-Man: Miles Morales, Days Gone, Returnal, Horizon Zero Dawn, God of War, UNCHARTED: Legacy of Thieves Collection, and the latest addition to the list is The Last of Us Part I.
We highly recommend you check out these PS4 games directly on PC for a better gaming experience.
---
Best PS4 Emulators For PC FAQs
Does PCSX4 Really Work?
No, the PCSX4 Emulator doesn't really work. You can't play PS4 games on a PC using this emulator. Clearly, PCSX4 is a scam.
The developer advertises that some of the games that are supported by PCSX4 are Uncharted 4: A Thief's End, Days Gone, Bloodborne, God Of War(2018), but that's not really true.
Is there A Real PS4 Emulator For PC?
Yes, there are several Real PS4 Emulator For PC like PCSX4, Orbital PS4 Emulator, PS4Emus, and PS4 EMX.
A majority of PS4 emulators are still in the development stage and you can't run the entire library of PS4 games on a PC presently.
What Is The Best PS4 Emulator For Android?
Sadly there are not many great PS4 Emulator For Android. However, you can check out the popular Android PSP Emulator PPSSPP to play countless PlayStation games that were available for both PSP and PS4.
Some of these games are God of War, Ape Academy 2, Syphon Filter: Dark Mirror, and many more.
---
CONCLUSION
After reading this article you might have understood that PS4 Emulation is still in the early stages and a majority of PS4 Emulators are under development.
In near future, it might be possible to run the entire catalog of PS4 Games On PC but for now, you can enjoy a limited library of games.
Lastly, we will continue adding more Working PS4 Emulators to the list as soon as some nicely developed ones exist. Hence feel free to bookmark this webpage if you're on the lookout for more Emulators For PS4.