After a series of hacking attacks targeting Microsoft since January this year, Syrian Electronic Army had tweeted that they will leak the documents proving Microsoft Charges FBI (DITU) for giving users data.  Yes, they had said that they have definite proof that Microsoft takes monies from FBI in exchange for user information.  This most awaited leak has been released earlier today by Syrian Electronic Army.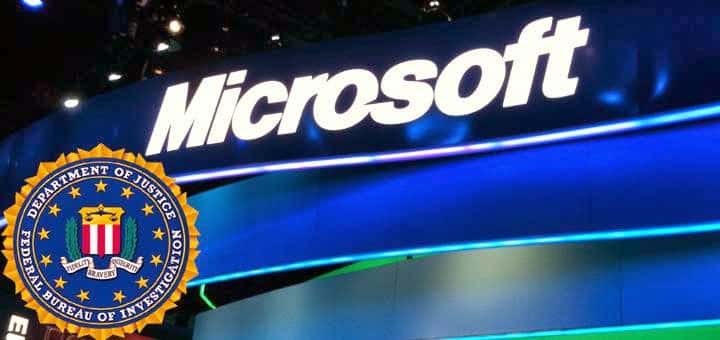 The leaked Documents contains invoices sent by Microsoft's Global Criminal Compliance team to the FBI's Digital Intercept Technology Unit (DITU). The Invoices shows that Microsoft charged FBI a total of $281,000 in Novemeber. with several requests made by FBI's DITU  the data was charged in between 50$ to 200$ for each request.
Microsoft has confirmed that they do charge a fee for data provided to the security agencies.  A Microsoft spokesperson said in an email "Under US law, companies can seek reimbursement for costs associated with complying with valid legal orders for customer data. We attempt to recover some of the costs associated with any such orders." While it is known fact that Companies like Microsoft and others can lawfully charge FBI or Government Agencies for any data request. but what came to surprise was that thousands of data requests were made per month with each request charged as less as 50$-100$.
However, neither Microsoft nor DITU have commented any thing over the leaks.  The experts who have analysed the leaks say there is no indication that this leaks are fake.
The  leaked document also gives us a glimpse into the shadowy world of state espionage.  It shows how often the tech companies are requested for users data (private data) by the Government Agencies. 

In a post on their website Syrian Electronic Army said at that time that the SEA had managed breached multiple emails belonging to Microsoft.  They had also requested the users of Microsoft Products (Outlook, Skype, etc.) to look into this aspect while using the product.  


The Documents which were accessed and downloaded by Syrian Electronic Army after a series of hacking Attack over Microsoft in january this year.   SEA had on announced  soon after the attack that they will soon release the documents in public.  Techworm managed to get some of the screenshots of the invoices raised by Microsoft on FBI.
Screens from few of the leaked documents can be seen below:
More invoices can be seen from here