Meizu MX4 Ubuntu Edition hits the shelves in China for ¥1,799 ($290) Europe to follow
Are you still waiting for the Ubuntu MX4 phone, you will be delighted to know that the second Ubuntu phone has just launched, fulfilling a promise that has been at least a year in the making. Meizu has been teasing the Ubuntu MX4 phone for a while now, and we've already seen it, in passing, at a couple of events, but the company has finally made it available to its clients. Surprisingly, it's not exactly what everyone was expecting, but as Mark Shuttleworth was saying just last week, it is more than it was initially revealed.
When Canonical's Ubuntu Edge dream crashed, it turned its eyes towards hooking up with OEMs instead. BQ and Meizu have long been announced as the first of those partners, though it took quite some time for any actual product to be launched. That happened in February, at least for BQ, when the Aquaris E4.5 Ubuntu Edition was unveiled. The same thing is happening now for Meizu's existing MX4, which boasts of beefier specs than BQ's budget phone.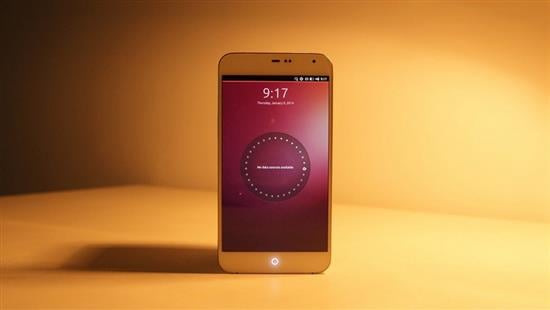 In China, Meizu Ubuntu MX4 can already be grabbed by developers, with a promise that it would be available to European clients soon. BQ has also released the Aquaris E4.5 Ubuntu Edition, and it's in another price range. The Aquaris might be considered a mid-range phone, but MX4 is a high-end device. The regular Meizu MX4 made its debut in September, 2014, so it's not all that old. Although BQ's Aquaris E4.5 did beat Meizu to the punch, the Ubuntu-bearing MX4 is offering much higher specifications but with a matching higher price tag as well. That, however, might still make it a more interesting option for those who all are greatly interested in this alternative mobile platform.
The fact that Ubuntu MX4 is available only in China is not so surprising, especially since it will be launched internationally soon according to sources.
Ubuntu well wisher will surely notice that  interface is completely in Chinese and that there are already a large number of specific scopes available, which means that they have been working for a longtime on this edition before launching the product.
"Meizu is one of the topmost popular high-end smartphone brands in China, recognized for its innovative and elegant product design and for pioneering the user centric distribution model that has become the standard for several Chinese manufacturers. A number of Chinese scopes are already available from the Ubuntu store including Baidu, Dianping, Weibo, Youku, Sohu and Chinese versions of the Today, nearby and News aggregation scopes. Web apps are also available for Tmall, Taobao and QQ among others, and Sogou is also working on bringing their popular Chinese input method to Ubuntu phones," reads the announcement from Canonical.
Although it's not Qualcomm, nor is it the Exynos believed to be in the Meizu MX4 Pro version, it is at least an octa-core, the "true" of its kind, from MediaTek. It has a decent RAM of 2 GB with external storage of 16 or 32 GB options. The 5.36-inch screen supports a resolution of 1920×1152, a bit above 1080p. It's powered by the MediaTek MT6595 chipset, a quad-core 2.2 GHz Cortex A17 processor and a quad-core 1.7 GHz A7 processor that can work in tandem in specific situations (technically an octa-core), and Corning Gorilla Glass 3, and rear camera is a 20.7-megapixel shooter, and 2MP on the front one from  Sony. Battery is a large 3,100 mAh power source.
The ultimate thing is the price of the phone, which has been  priced ¥1799 ($290), but it's likely to be more with shipping charges. Please check the official website for more details about availability, prices, and shipping of your product.