Google has released the latest version of its OS Android and here are some quick facts to get started with it.
Android 6.0 named as "Marshmallow" has been released by Google. This latest OS has been tried to make the most equipped android OS till date. It is to be noted that Nexus owners will be getting an update hands on and the new Nexus devices will come with Android 6.0 preloaded, but it may be a long journey for other android devices. Since updation by an entire community of users of a current OS takes more than an year, so it will be time taking to reach a phase where all the devices satisfying minimum hardware requirements get updated. It should be taken into account that Android 5.0 came out in November last year, but only 21% of the users have been able to upgrade to it in course of 11 months, that too when nexus devices are being included in the statistics.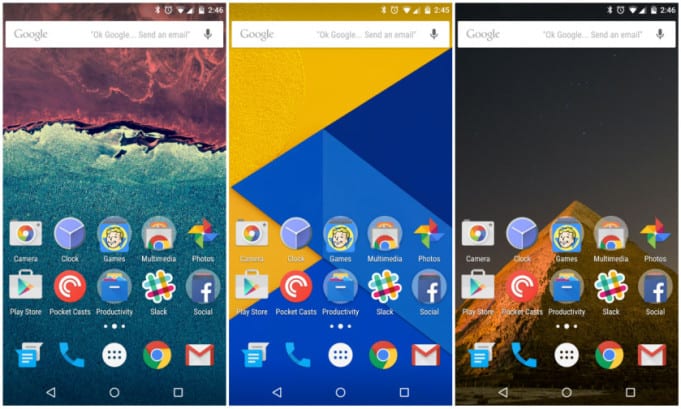 Nevertheless,here are some points to be taken into consideration before moving on to Marshmallow for a smoother user experience.
Fine Tuned App Permissions
In the latest OS,user will have an option to grant only specific permissions to the app out of all asked.It sounds great in terms of confidentiality but there may be times when an app does not work properly due to lack of proper access which resulted from insufficient permissions. However there will be an option to modify them after installation.
Now on Tap is the future
What that means is simply that Google Now's predictive powers follow you wherever you are in the phone. For example if a friend messages you about grabbing dinner at a restaurant, a long tap of the home button summons reviews of that restaurant, an OpenTable reservations page, a map, and more, all within your messenger. If you're listening to music, you can run a quick voice search (you can say "OK Google" to activate the assistant at any time) asking who the lead singer of that particular band is, and Google will return it, again all without leaving whatever you were listening to.
Now on Tap is enabled by Google's deep app indexing initiative, which recognizes that apps themselves aren't nearly as important as the information contained within them. Now, in many cases, Google has access to that information, and will serve it up any time you like. It looks like it's going to need a little smoothing out, but it more than anything in Marshmallow will change your relationship with your smartphone.
Efforts to minimise the rush towards charger.
DOZE uses the phone's accelerometer to identify whether the phone is at rest.And after a certain period of time on rest it shut down the background syncing process until tapped again but some "high priority" messages can make their way through it.
ABP Standby
Is a more tactical approach in which apps which have been passive for a certain period of time are disable.That is,rarely used apps will be disable most easily by it.And there is an option to whitelist apps to prevent them from implementation of this feature.
Fingerprint scanning is now native to the OS.
Fingerprint are unlocking was device dependent til now.But from Marshmallow it has been tried to make this facility OS dependent offering device selection freedom.
On App Waterfall
In Android 6.0 the app drawer has been restructured into a long casced to increase accessibility.There is a search bar also that has been provided to cut down the sliding time.