Will the next flagship smartphone from Samsung feature a modular camera
Sony and OmniVision might be heading the pack in the smartphone camera sensor business, but Samsung is slowly catching up to them. The latest patent filed by the company in a South Korean court could not only feature a dual Xenon flash but more importantly, a modular camera system. Despite the fact that Samsung has not been able to do much in the mirrorless camera business (due to the fact that the market is slow to adopt these new form of cameras), the company's upcoming smartphone could possess a very thin camera.

Since technology has reached a point where you can place a small camera sensor at the rear side of a smartphone without it making the mobile device appear too bulky, Samsung has been able to take advantage of this. Coming to the modular camera, it looks like the design in the images shows that the lens of the camera can be interchanged with improved ones, particularly those which have a zoom functionality. The zoom functionality will obviously have an advantage of being able to capture images or objects that are present at a much further distance compared to the rest of the phone's competition.

Also, these lens could also sport a wider aperture, meaning that the image being captured will come out more detailed in the final result and even low-light conditions of the environment will not interfere with the overall quality of the snapped picture. So now the question begs, are we going to see this camera sensor technology in Samsung's Galaxy S7? Most probably you will not, because the patent was filed long before everything was finalized for the company's flagship smartphone.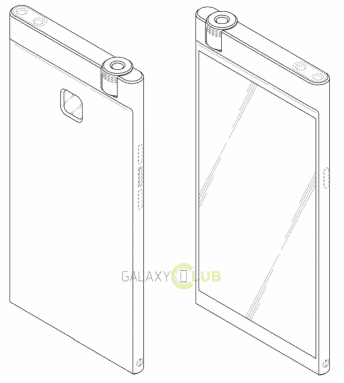 However, we should have hope for the next generation lineup of Samsung's devices, as they are ones that will most likely be able to capture images boasting a higher amount of detail.