Latest WhatsApp build reveals Facebook linking option
When Facebook bought WhatsApp for $19 billion back in 2014, every person connected with technology had only one question. Why did Facebook buy WhatsApp? There was no possible reason for Facebook and WhatsApp merging on as single platform but there were a log of areas in which both were converging. Slowly and steadily Facebook is working on converging both Facebook and WhatsApp together.
A new leak about the upcoming WhatsApp build reveals that WhatsApp will now allow cross communication between Facebook and WhatsApp accounts. When messing with root commands, version 2.12.413 of WhatsApp shows the option of linking a WhatsApp account with a Facebook account to "improve Facebook experiences".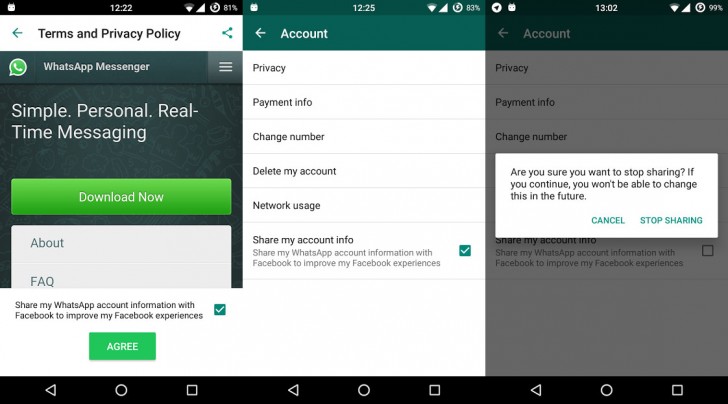 While the actual use of this facility is not known, it may be that WhatsApp may allow users to cross post on Facebook through their WhatsApp messages. The actual use of this linking of Facebook may be known only when the actual build is released to users.
However, one thing is certain, in future a WhatsApp user will be able to post simultaneously on his/her WhatsApp timeline and Facebook.
WhatsApp, which is already the world's largest cross platform messaging App is reportedly working on providing 'Skype' like video calling facility to users, dropped its subscription fees earlier in the week.