Meet Ocean: The full-blown Linux based wireless web server that fits into your pocket
Ocean, a mobile server launched by Redwood-based hardware repair company iCracked, can run all Linux-based operating systems that is built on top of the Linux kernel. It can easily fit into your pocket but is capable of being a full-blown battery powered wireless web server.
The tiny computer that is powerful enough to run a server has obvious comparisons with Raspberry Pi, a low cost, credit-card sized computer that can plug into a computer monitor or TV.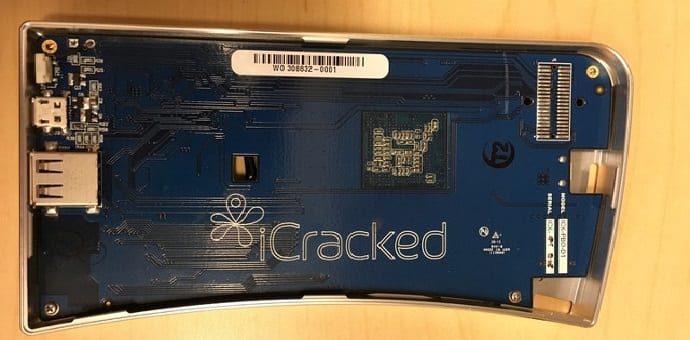 Ocean is a pocket-sized server with a 1 GHz ARM Cortex-A7 dual-core processor coupled with 1GB of RAM. It comes with a 4,200 mAh battery, which allows you to use it for up to two days without plugging in a charger. It ships with Debian 8.1 Jessie Linux and the developers say it's "powerful enough to run aNode.js web server" and also supports Ubuntu, Raspbian, Android, and other operating systems.
The little box measures 5.7? x 3? x 0.5? and weighs about 6 ounces. It supports 802.11b/g/n, Wi-Fi, Bluetooth 4.0 LTE, and has a full-sized USB port as well as a micro USB port for charging. You can also use a Qi wireless charging pad. You can also use it as a power bank to charge your other gadgets on the go. It can function as a customised router or as a hub for home IoT projects.
There's no display and no video out port. This isn't positioned as a mobile phone, tablet, or desktop computer. Instead, it's designed to be used as a headless server. You connect to it over the internet or a local connection using a web dashboard, SSH, or other methods. Ocean offers you the flexibility of controlling it remotely over the dashboard and you can collect data about your environment via Bluetooth or Wi-Fi. In addition to this, it can be used to read information about devices attached to it. For example, you can attach any Android and iOS devices with a USB port and read information or charge them.
Ocean comes with the brushed aluminium frame offering it a distinctive look. The plastic panels have been designed to secure it from tampering. The aluminium frame is strong enough to survive in rugged conditions. Also, the curved design carefully follows the contour of the hand.
Even though Ocean is much costlier than Raspberry Pi, which was originally made for educational purposes, it comes with more premium and useful features for which developers may be willing to pay more. What makes this product a little different is that you don't need to build it yourself: it has a built-in battery, wireless card, USB port, and even software for getting started.
The company has put a limited number of devices on sale with a starting price of $149 for 16GB version and $199(£139) for the 64GB version. It is considered as a beta product for now with an updated device expected to release later in the year.