Modern-day messaging apps have now become the primary source of communication. As a result, messaging apps like Telegram and Whatsapp take utmost care about the privacy of there users.
However, millions of users of ToTok Messenger are reportedly being spied by the UAE.
In its report, the New York Times stated that:
ToTok, IS used by the government of the United Arab Emirates to try to track every conversation, movement, relationship, appointment, sound and image of those who install it on their phones.
It is worth noting that many features of famous messaging and calling services like WhatsApp and Skype are restricted in the UAE.
Due to the privacy concerns mentioned above, ToTok was recently removed from the Google Playstore and Apple's Appstore.
According to ToTok, the messaging app was removed from the stores due to some technical issues.
In spite of its removal from the stores, you can still download ToTok for Android from the app stores of Samsung, Huawei, Xiaomi, and OPPO.
Furthermore, the ToTok messenger apk file is also available on ToTok's official website.
---
What Is ToTok Messenger?
ToTok Messenger is an Emirati messaging app that was introduced in 2019, and it has over 7.9 million downloads.
Similar to other messaging services, ToTok allows users to text each other, and it also offers free HD voice & video calling services.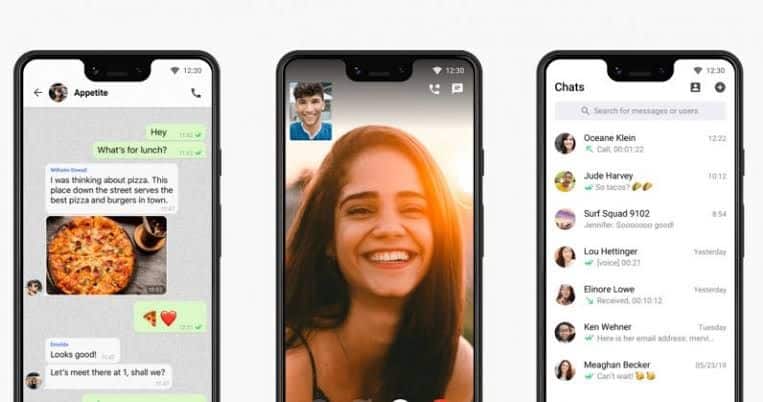 In a short time span, ToTok Messenger gained immense popularity, and it even became one among the most-used 50 free apps in several countries like Saudi Arabia, the United Kingdom, India, and Sweden.
---
How To Download ToTok Messenger?
If you want to download ToTok Messenger after its removal from Google Playstore and Apple's Appstore, then you can do so by manually downloading and installing the ToTok APK file. The ToTok apk is around 30.45MB in size.
Furthermore, you can even download this application from Samsung Galaxy Store, Huawei App Gallery, Xiaomi GetApps, and OPPO App Market.
---
How To Download ToTok For PC?
While there is no official version of the ToTok messenger app for PC, you can still download and use ToTok on a PC using an android emulator.
Bluestacks 4 is possibly the best well-optimized Android emulator that performs as an Android phone. So here's how you can download and install the ToTok app on Windows.
Download the Bluestacks 4 emulator and install the .exe file on your computer.
Once installed, sign-in with your Google account on Bluestacks 4.
Next, download the ToTok APK file from ToTok's official website.
Lastly, manually install the application and use ToTok.
---
Best ToTok Messenger Alternatives
If you have decided to uninstall ToTok Messenger due to privacy concerns, then these three alternatives to ToTok might impress you.
1. Telegram
The first best alternative to ToTok on the list is Telegram. This cloud-based instant messaging app is available for Android, iOS, Windows Phone, Windows 10, macOS, and Linux.
You can use Telegram for sending and receiving photos, videos, stickers, and audio files. Unlike, ToTok Telegram is protected by 256-bit symmetric AES encryption.
---
2. Signal
If security is on top of your priority list, then Signal is the best ToTok Messenger alternative for you.
In addition to texting, this secure messaging app also allows users to have both voice and video calls with their contacts. Your messages on Signal are fully encrypted, and even Signal can't read them.
---
3. Facebook Messenger
Facebook Messenger doesn't need any introduction. This mainstream messaging application is a perfect alternative to ToTok and it's comparatively more secure. You can use Facebook Messenger on most smartphones and computers.
---
CONCLUSION
ToTok messenger has now become a mass surveillance tool of the United Arab Emirates intelligence services. Consequently, we advise our readers to uninstall this app and start using ToTok messenger alternatives.