The insanely popular Netflix TV show Squid Game has completely taken over the internet over the past few weeks.
You will be surprised to know that there are over 200 Squid Game related apps and games on the Google Playstore.
These Android apps have combined downloads of over one million worldwide. Sadly, scammers have utilized the aforementioned opportunity to commit cybercrime and infect the devices of users who download these apps.
An app that goes by the name SG-themed wallpaper has been infecting Android devices. After installing this app you end up downloading a technological Trojan horse that would infect Android devices with Joker malware.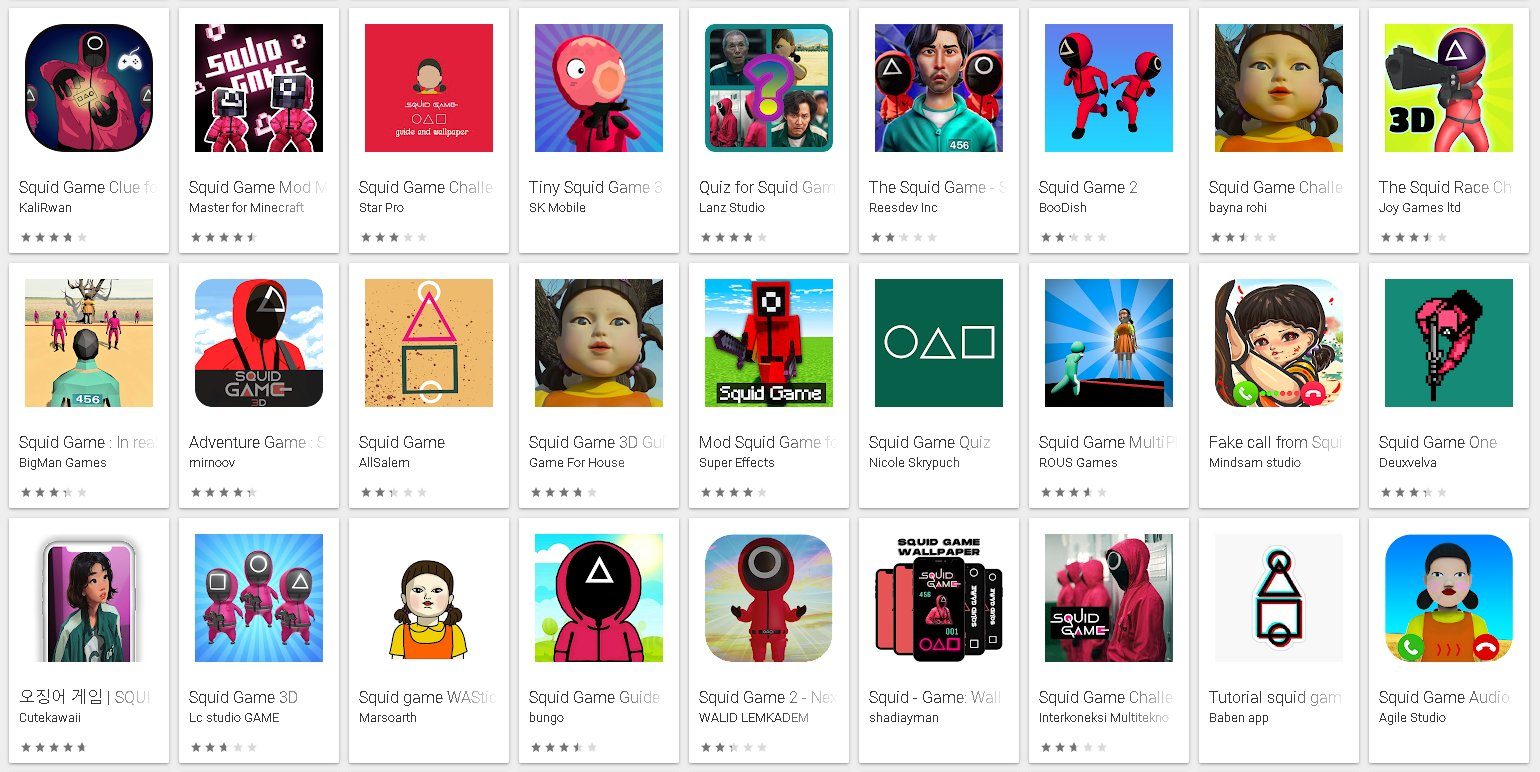 Lukas Stefanko, a malware researcher at the security firm ESET, stated that,
"Over 200 #SquidGame related apps are available on Google Play
Seems like a great opportunity to make money on in-app ads from one of the most popular TV show without official game.
The most downloaded of them reached 1M installs in 10 days. Its game play is not that well handled"
The harmful app was downloaded more than 5000 times before it was taken down by Google. If you are one among those 5000 people then quickly uninstall the app from your device and delete all of its data and cache files.
We advise our readers to double-check the apps before installing them on their devices. Furthermore, go through the reviews and ratings.