Microsoft Edge is one of the most bloated web-browser out there. It's filled with unwanted widgets, useless utilities, and the annoying notification to set Edge as the default web browser.
To add to the clutter, Microsoft is now adding a Games Panel to Edge. The new games panel in the chromium-based browser was spotted by a Chromium tipster Leopeva64.
At the time of writing this article, the feature is still in the testing phase, and it's available for some users in the latest version of Edge Canary.
Luckily, by default, it's turned off but to toggle it you can go to Settings > Appearance > Games button. Once turned on, you will notice a new Games button on the omnibar.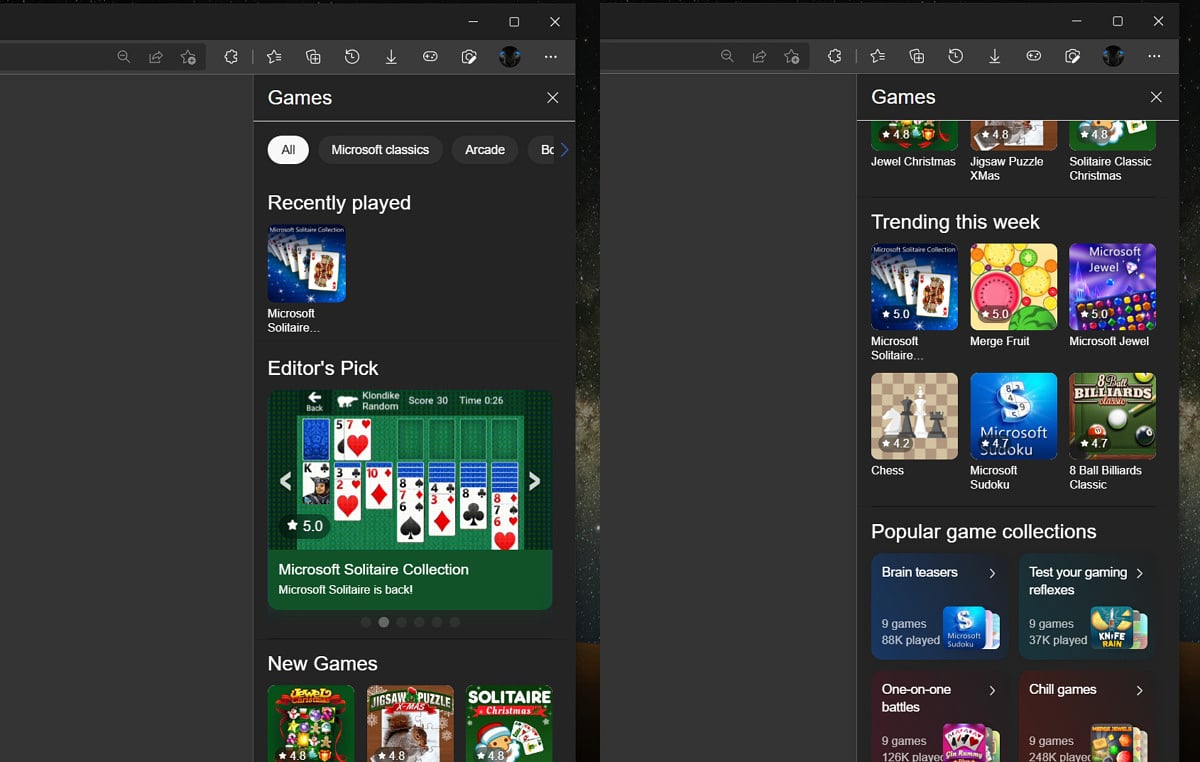 The Games button will open up a panel consisting of several HTML 5 games on the right side of the screen. All of the games are very well organized into different sections like Arcade, Microsoft classics, Board & Card, Puzzle, Sports, Casual, Match 3, and more.
As you might know, Online Games and HTML 5 Games can be played on a browser and there's no need to download them.
Even if you have the latest version of Microsoft Edge Canary installed on your computer you might still not see the Games Panel. The reason is, games panel is currently live for only a small set of users.
Lastly, it's unclear if the games panel will make its way to the stable version of Edge or not.
Similar to some of the previous add-ons like shopping features, a Word-like Citations tool, Office integration, a Math Solver, and other people will have mixed reactions on Games Panel. Do share your opinions on the games panel in the comments section below.