Syrian hackers today hacked the website of Parliament of Lebanese Government.  The original website 

www.lp.gov.lb was defaced by 

Syrian hackers going with the handle Sn!per HoMs, W!nZ and V!ct0r security

  You can visit the mirror site

here

.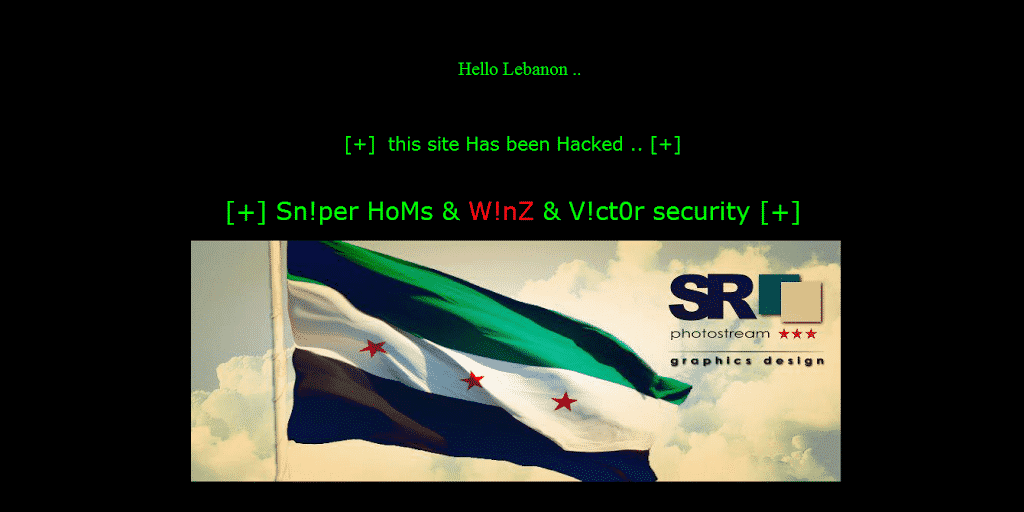 (Defacement Screenshot taken by Techworm)
The hackers seem pro rebel acting against the Assad regime in Syria and wanted to address the Lebanese people.  The message posted on the website which is now unreachable is given below
"Hello lebaneese people.. we managed to get to reach you. The lying and shameful place leaded by hizb allah hassan Nasrallah.. firstly we want to warn that we have come closer to you with power due to your involvation in the syrian situation with sending the hizb allah troops to fight in the syrian war in suport to the president, whats your business to do that!? And what is your benefit out of it. We are wise and know that u are trying over and over again to make the shia syrian and lebaneese and iraquian and u want to take over the bahrain and kowait. We dont want to get too far from the main subject and we want to warn hasan Nasrallah with this massage to stop sending troops to syria because bashar al asad with leave. Do you like whats happening in syria and we know you know whats happening in syria and your not saying anything. And at the end of this message leave syria with honor for the reason of you wanting to make america pleased. Hopefully this massage will change your ways of thinking".
(The above message is Google translated version of the Original version)  
"Stop interfering in Syrian affairs and stop helping Assad regime against the pro-independence Syrian rebels"
At the time of writing the Article website is unreachable. 
Webcached version of defacent(Mirror): https://aljyyosh.org/show_mirror.php?id=104826