The powerful browser -"Vivaldi", joins the browser wars
Browser wars just got that bit more bit interesting with the release of a latest browser, Project Spartan, by Microsoft last week.  Joining the party is Vivaldi browser from an ex-CEO of Opera.
This new browser is available for Windows, Mac and Linux and although it is still in its infancy, as it offers a number of features, which Opera lovers will remember. The application allows for mouse gestures for browsing and the ever familiar "speed dial" interface, which shows your favourite tabs on the new tab page.
The browser has some new tools too, like multiple tabs. Tabs can now be combined into one to allow for simple
browsing of associated sites. For example, if you were looking into your family tree online, you can group all the tabs on that topic into a single saved space.
Another great advantage is that lets you take notes and create screenshots directly in the browser. This makes it easier to remember why you needed a page.
Vivaldi is a rapid browser that's very similar to Opera in many ways. The interface of the browser fades colors to match the dominant color on the page, as you navigate between sites. The browser has been designed with Power Users in mind as there are features such as 'quick commands', which helps to search or run commands, similar to features in OS X's Spotlight.
Vivaldi is using the Chromium (Blink) rendering engine, which is found in Chrome, but the browser is almost completely constructed using modern web technologies including Node.js, React and a number of Node modules.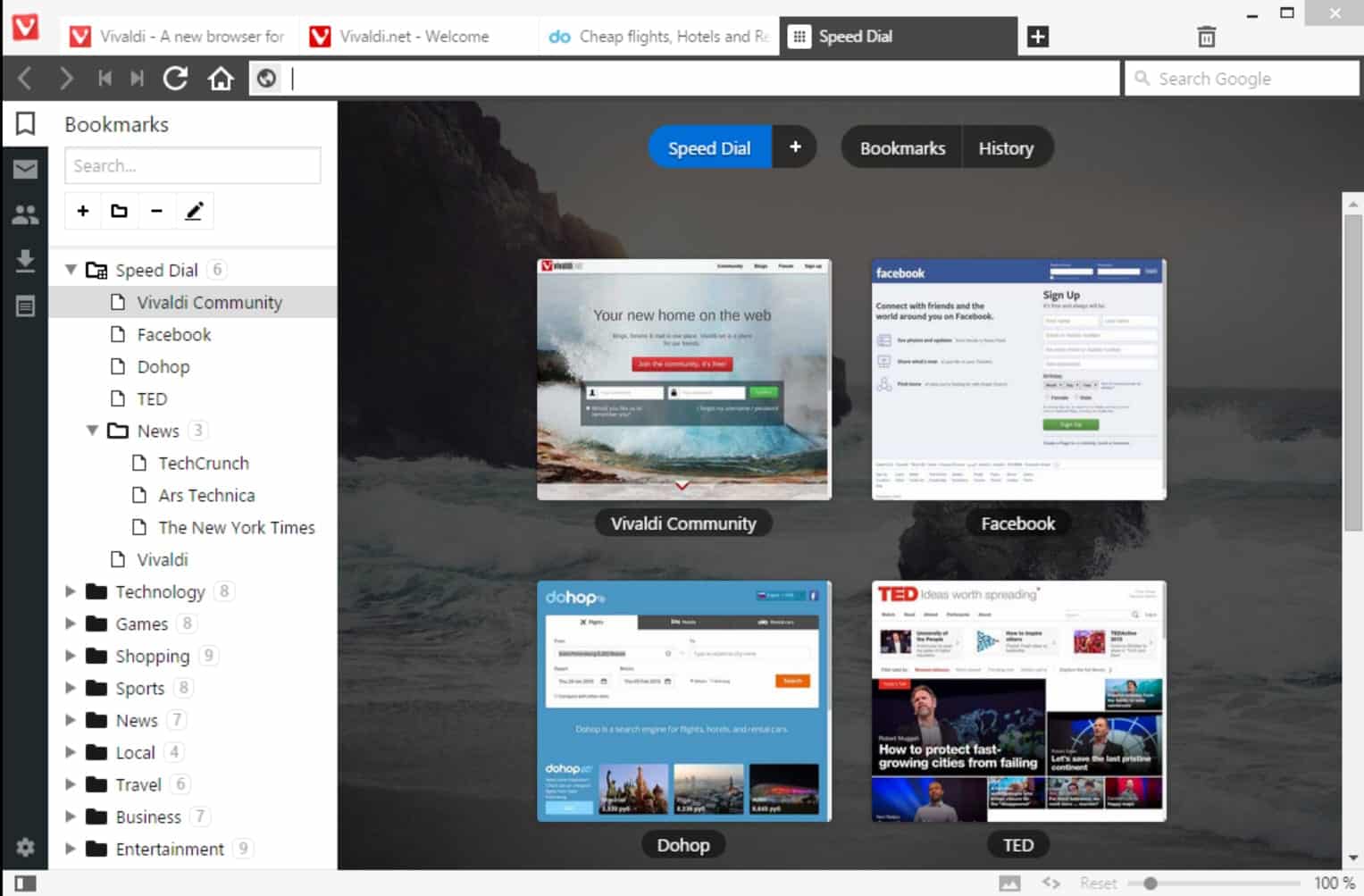 Vivaldi is a new project started by former CEO and co-founder of Opera, Jon von Tetzchner. After leaving Opera back in 2011, Tetzchner founded Vivaldi in December of 2013.
"We feel that there is a need for a more powerful browser for people who want more from their browser" and that "most browsers in the market today are offering similar, non differentiated [and are] relatively simple." replied Tatsuki, a co-founder of Vivaldi.
Presently the browser is only a technical preview, but in the coming months, there are plans ahead to add mail support, sync, better performance and extensions. Vivaldi is currently available as a technical preview for Windows, Mac or Linux.