Leaked iPhone images suggest a cheaper 4 inch iPhone 6c! it is going to happen?
Leaked images by Future Supplier suggest Apple is planning to release a 4 inch version of iPhone 6. The leaked images point towards the fact that Apple may be making an attempt to woo budget buyers with a iPhone 5c type of model for iPhone 6.
Though the leaks dont reveal much of whats going to be inside the 4 inch iPhone 6, the images give a fair idea of what the iPhone 6c will look like on the outside.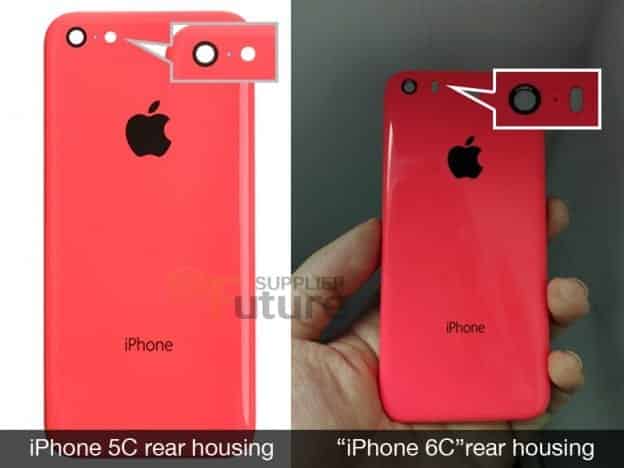 From this image it is clear that the new iPhone, if it does come will be very much similar to the iPhone 5c. One of the noticeable features is the camera housing given in the image above.
The second noticeable change is at the bottom. The 'iPhone 6C' shows a pair of matching six hole speaker grills whereas the iPhone 5C had just a single side of four speaker holes and a couple of holes on the other side for the phone's dual mics.
Forbes points out that unless Apple has a similar plan to launch iPhone 6s in coming months, the whole idea of iPhone 6c looks flawed. Given that there were thousands of leaks about iPhone 6 and iPhone 6 Plus before its release which were in no way nearer to the original product, it looks like the Future Suppliers leaks may just be a concept smartphone which was leaked.