Developer unveils Sony Xperia Z5 Concept smartphone with QWERTY keyboard and joystick controls for Gaming
Sony isn't going to launch another flagship smartphone this year, so we should probably expect the New Xperia Z5 to arrive in early 2016 at CES (Consumer Electronics Show) or MWC (Mobile World Congress).
There's a probability that we might see new Xperia devices this fall at IFA 2015, but we are not sure that Sony will announce a new flagship smartphone since the company has already stated that it will now launch a single top of the line device every year.
That being said, a Sony fan thought that in order to appeal to consumers the Japanese company needs to take advantage of what it does best. The Xperia Z5 Concept made by Chris Chen is focusing on gaming features, as the smartphone will comes with joystick controls.
For those who remember, the new Xperia Z5 Concept brings back the gaming controls that Xperia Play, a smartphone launched by Sony on March 2011, was famed for : QWERTY keyboard and joystick controls
However, that's not the only thing that makes the new Xperia Z5 Concept interesting. As the tagline hints "why have one when two is better," the Concept phone can alternate between those gaming controls and a full QWERTY keyboard.
The QWERTY keyboard reminds us of the Xperia X1, a discontinued smartphone that was released by the Japanese company way back in October 2008.
Unfortunately, the Concept is not very clear on how the Xperia Z5 alternates between the joystick controls and the full QWERTY keyboard. Also, from what we can see, the Concept is pretty complicated.
Specification-wise, the new Xperia Z5 is based on Xperia Z3+, which means it will come with a 5.2-inch IPS LCD capacitive touchscreen display that will support full HD (1080p) resolution, and a powerful 64-bit octa-core Qualcomm Snapdragon 810 processor clocked at 2GHz.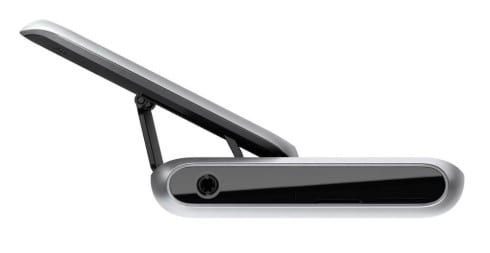 Other highlights of the Concept also include 20.7-megapixel primary camera, 32GB of internal memory storage. The new Concept smartphone is featured with a 3GB RAM and 5.1-megapixel front-facing secondary camera for the selfie stars.