Builder flaunts his wealth on Facebook, Court promptly doubles the alimony payable to his ex-wife
So many times in the past we have seen that our social networking posts often made to boast our social status can come to haunt us. Its just that many people take Facebook, Twitter and other social media platforms very lightly. Time and again, many such users have had to regret over some of their posts made on these social media platforms. This happened with this ex-con, who had to go to jail for 15 years for posting a image of him holding a gun on Facebook.
And it happened again, this time in India. Meet Mr.Mohammed Javed Shaikh from Ahmedabad in Gujarat. Bragging about his status on social media proved costly to a Shaikh who is a local builder.
Shaikh was seeking divorce and filed a petition in the court to prove that he was 'poor' to save on the alimony money. On the moment of boast, Shaikh posted an image on Facebook flaunting his expensive Rada watch. He went on to make a post about his future 'building' projects.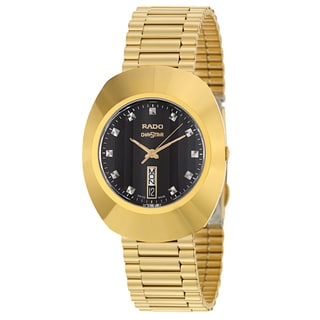 In this time and era of social networking, Shaikh forgot that nothing is hidden from anyone, especially his ex-wife. She promptly took copies of the post and filed a counter petition in the court to prove Shaikh was not as 'poor' as he would like the court to believe.
Acknowledging Shaikh's posts on Facebook that showed him flaunting a Rado watch, an expensive sports-bike and his future projects, a family court here concluded that he is not so 'poor' as shown in the legal documents and ordered him to pay an alimony of Rs 27,000 for the upkeep of his wife and only child, living separately for last seven years.
The family court passed the order twice – first in February 2015 and later confirmed it last week. The family court last year asked Shaikh to pay Rs 27,000 every month to his wife Arefa and daughter Humaira for maintenance.
Shaikh had earlier filed documents in the court saying that he was earning meager Rs 4,500 per month as a supervisor with a local builder's office – Aman Developers. However, Shaikh's wife supplied his pictures sporting a luxury wrist watch, jewellery and even riding a sportsbike. She also supplied a pamphlet that revealed her husband was no supervisor but a builder himself. The evidence could not be contested by Shaikh as it was uploaded by himself on his Facebook account.
Shaik has moved to Gujarat high court against the family court's order citing that lower court did not give him an opportunity to defend the case and admitted photographs from his social media account without following any procedure. On the other hand, the wife too approached the HC complaining that her husband did not shell out any money and she could not even afford child's education. She sought recovery of Rs 4.45 lakh.
 So much for a Facebook post!
The HC sent the case back to the family court for fresh adjudication on condition that the husband should first pay Rs 2 lakh to the wife. Accordingly, Shaikh paid the amount and argued his case out before the family court, but it reiterated its stand and recently confirmed the order of maintenance of Rs 27,000 to his wife and daughter.