Here is how to download Google maps to use them when you don't have internet access
Google Maps is probably the best app available under maps and navigation category. But, its requirement of internet connection makes it unpromising for cases when you do not have access to the internet. For example if you are on a trip and you unknowingly lose your track to get into a remote area where no towers are present. The Google Maps app will not be of any use.
A simple solution is to save maps for later reference . A step by step guide on how to do this, follows:
1. Launch Google Maps app and locate the required place:
2. Swipe up the footer section , and you will be presented with an option to save the map: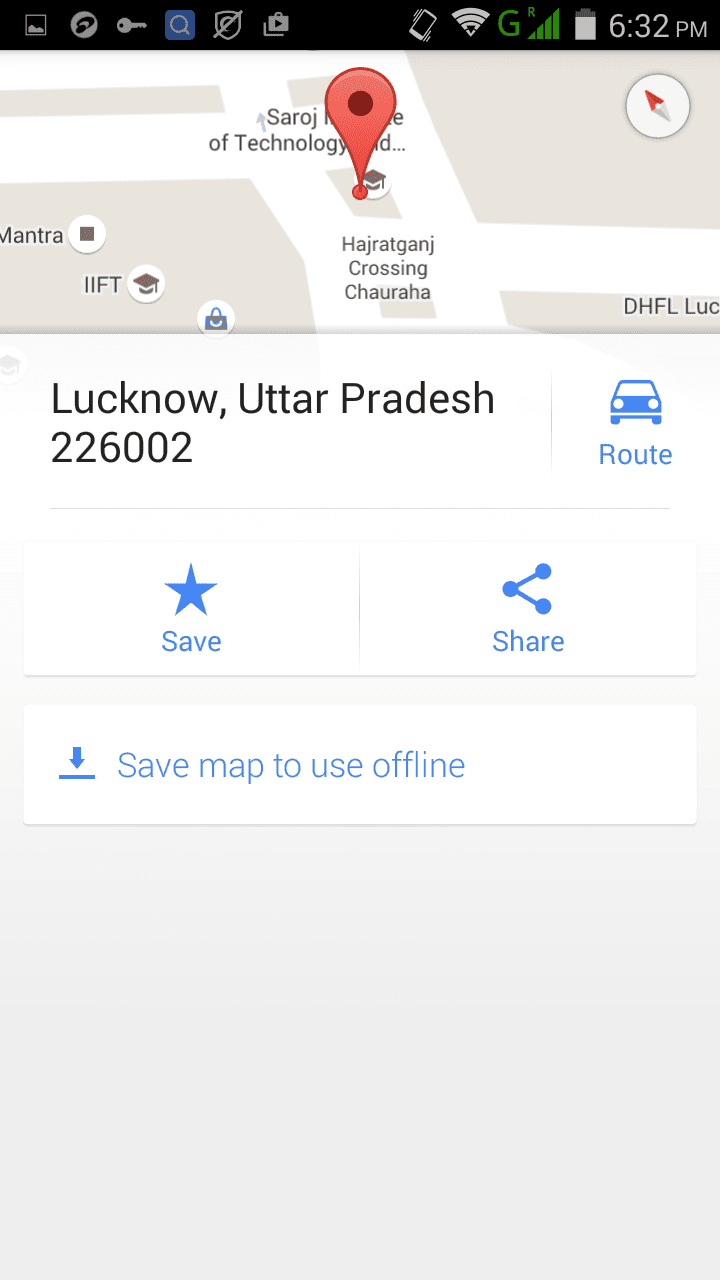 3: tap on "save map to use offline" choose a name and save:

4: To access your saved map; open the app, tap on menu icon and select "your places"
5: you will find it under "Offline maps"
This should be kept in mind that saved maps will only provide a specific level of zoom, which can be increased by zooming in to the required extent while accessing the map online.