Latest Microsoft patent suggests its next computer could be a modular one
Microsoft has already unveiled one powerful computing tablet and one hybrid and it looks like the company's next product will be a modular PC. According to the patent details, a 'modular computing device' would enable people to put together the exact PC components they want, allowing for replacement of certain parts rather than forcing consumers to purchase whole new computers altogether, which would make for a very expensive and impractical investment.
This kind of sounds like Project Ara, but with computers. However, when you are building your own desktop, you can practically upgrade your components overtime for better performance, so how is this modular PC going to be any different?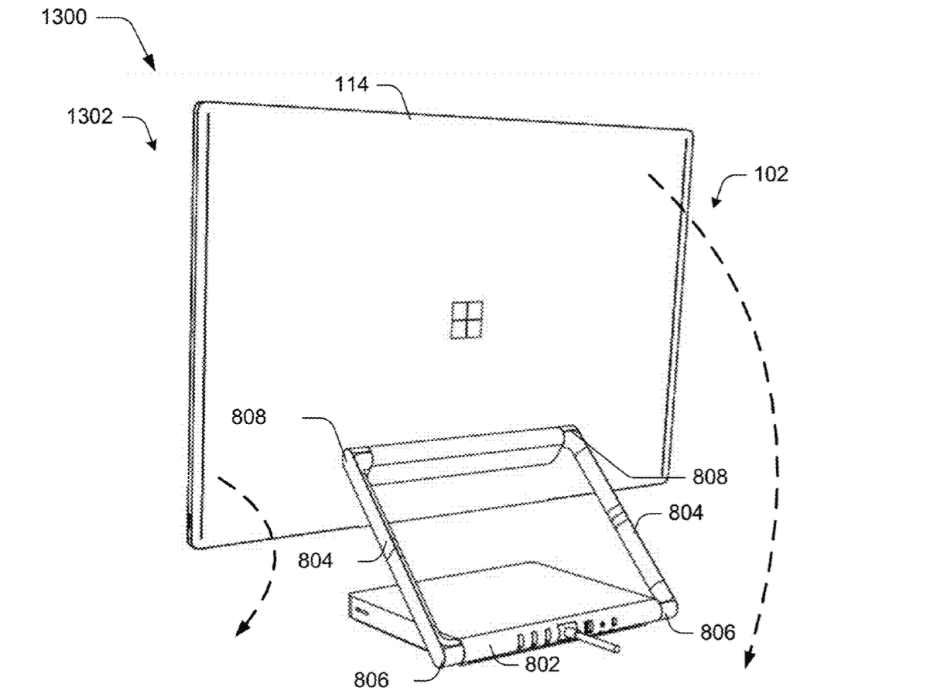 Well, if we take a look at the images, it looks like the modular components are going to be a part of an AIO, or 'All in one' PC, in which all components are soldered inside a computer display, and you will not require a separate computer casing to place all those components. However, the only drawback to using AIO PCs is that due to the small amount of space, manufacturers often sacrifice high performance components for more practicality. Microsoft's patent might change this indefinitely, by allowing you to purchase dedicated, but separate components for additional performance.

However, Microsoft has not stated when the product will be available commercially. Keep in mind that the company's Xbox division unveiled a modular Xbox One Elite Controller, and the company is branching out to a whole new product using this approach. Microsoft is yet to comment on the matter at hand, but it is possible that we see a completely different machine during the company's official product unveiling, which could be during the month of October, since all of Microsoft's Surface lineup were shown to the public during this month.

One mistake that Microsoft does very often is overprice its products, and while the concept of its machines are really something, it will have to keep its pricing strategy in check if it wants Windows 10, both the desktop and mobile version to become popular in the future.