You'd be amazed to see what is packing inside Samsung's Galaxy S7 and Galaxy S7 Edge
A day before Mobile World Congress 2016 kicked off, Samsung unveiled its Galaxy S7 and Galaxy S7 edge smartphones. Naturally, they have improved over their predecessors in the hardware department, while looking near identical from the outside, but Samsung shows us in the latest teardown on how they have engineered both devices to become possibly the best Android smartphones of 2016.
Displays of both smartphones
Samsung retains the beautiful Super AMOLED display and 1440p display on both of its smartphones, giving them the same sharpness, and contrast that you are used to seeing in the previous generation flagship smartphones belonging to the company. Both of them feature a glass-and-metal body, while adding water and dust resistance, and one of the most crucial features in a device, a microSD card slot. The edge version of the smartphone is slightly larger than its counterpart and delivers more room to users to use the growing range of edge functions, such like Apps edge, People edge, Tasks edge, Night clock and Quick tools.
Smartphone bracket: What does this do?

Samsung spared no expense to make both of its high-end smartphones as elegant and tough as possible. There is a bracket included in the Galaxy S7 that protects the components from shocks and other impacts, allowing you sufficient protection when you accidentally drop it.
The unique cooling solution

In order to prevent the smartphone from overheating, both smartphones possess a cooling system, with a very thin thermal spreader.
Other components that make it a breeze to use the device
UFS Memory
Being much faster than eMMC type storage, UFS 2.0 allows for faster boot, copy and transfer times.
NFC
NFC is not just used to transfer data to other devices, but it is also used for Samsung Pay. Replacing your credit and debit cards, Samsung Pay effortlessly pays your bills from your smartphone.
Wireless Charger IC
Following Samsung's development of high-speed wired charging, now the Galaxy S7 and S7 edge feature fast charging wirelessly.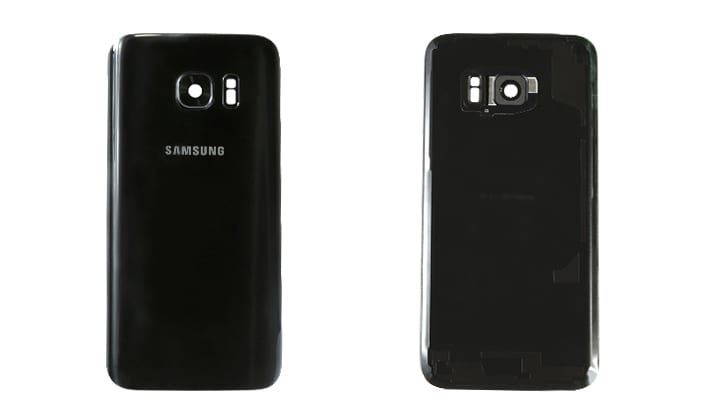 The company has also increase battery capacities across the board, with Galaxy S7 sporting a 3,000mAh cell, with the edge version has a 3,600mAh capacity. Additionally, the company might have reduced the overall megapixel count to 12.3MP, but the fixed aperture has been increased to f/1.7, and autofocus time has become lightning fast.
Looking at all these specifications and components, it is safe to say Galaxy S7 and Galaxy S7 edge has definitely picked up the best things from the S6 and Note 5 series and thoroughly improved them in the latest smartphone family.