EVGA X99 FTW K Motherboard for Broadwell-E Family is made for HEDT enthusiasts
EVGA is a company known for making quality computer hardware and the company's product manager, Jacob Freeman managed to tease us enthusiasts with more than our fair share of what to expect from the X99 FTW K motherboards. These boards look similar to the X99 FTW which was released back in 2014 but feature an updated design and a whole range of new features that will target the overclocker as well as the regular consumer.
EVGA X99 FTW K will provide support for Intel's Broadwell-E lineup of processors, out of which Intel Core i7-6950X will be a part of. The aforementioned chip is going to be the first ever CPU developed by Intel for consumers to feature 10 cores. The great thing about these motherboards is that you will not have to go through the messy process of updating your motherboard's BIOS because these boards will already provide support for these chips.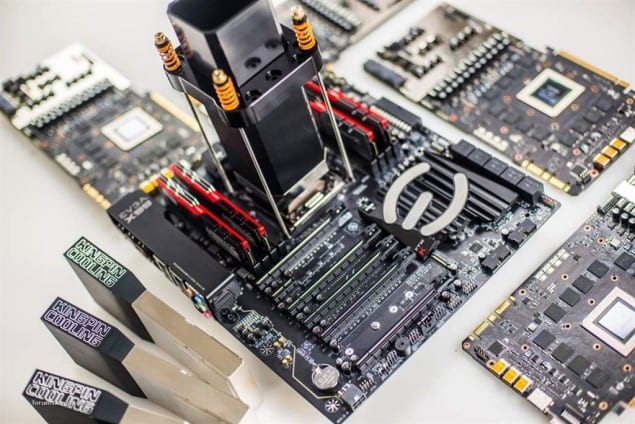 Coming to the technical specifications of these motherboards, the EVGA motherboard features the LGA 2011-3 socket, which has been designed to support both Haswell-E and Broadwell-E processors. The board comes with eight DDR4 DIMM slots which support high frequency memory sticks that can be overclocked to even higher frequencies.
There are five expansion slots which include four full length PCI-Express 3.0 x16 slots and a single PCI-e 3.0 x1 slot. For storage expansion purposes, you have 10 SATA III 6 GB/s ports and there is also an auxiliary 6-Pin power connector present on the bottom that delivers additional power to the expansion slots, that is if you ever wanted to adopt a multi-GPU setup.
These high-end motherboards will obviously support overclocking out of the box, and with a plethora of features and connectivity ports available at your disposal, you can rest assure that you inner overclocker will be exceptionally happy to see these go on sale.