Samsung patent shows that we could be using our own wrists as smartwatches
While smartwatches provide a nice little change over smartphones, they are far from perfect in terms of usability, battery life and a variety of other factors. Now Samsung has filed a patent that could actually make your wearable more interesting and fun to use. The latest patent shows that the smartwatch relies on a projector to beam parts of the user interface onto the wearer's skin on the forearm or the back of his or her hand.
The following description has been provided regarding the patent:
"The wearable device includes an image projector configured to project a virtual user interface screen, a camera configured to capture an image, and a processor configured to detect a target area from the image captured by the camera".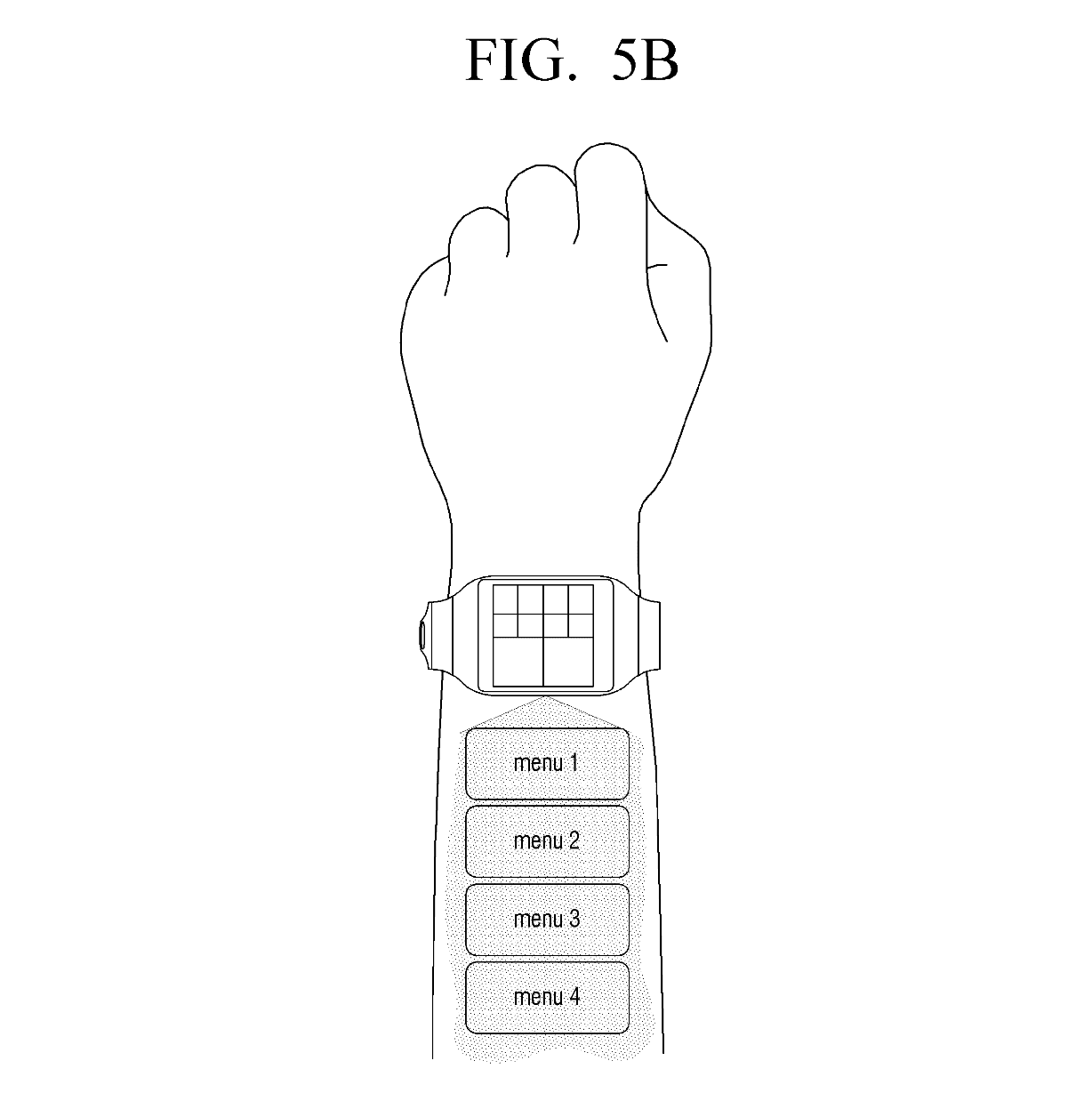 In simplified terms, a small projector beams certain UI elements onto the user's skin, and a camera keeps an eye and reads the user's interaction with the beamed UI. Afterwards, the information is processed by a chipset present inside the wearable and translated into actions. Other interesting details of the patent show that for example, it can map out locations on the smartwatch, such as landmarks, points of interest and others. Not only this, but the patent also suggests that the virtual UI technology could also be used for 'head mounted display', which is very similar to what is brought forward by Microsoft HoloLens.
We are hoping that future wearables introduced from Samsung will finally be able to present such an interface to the user, but for now, we will have to rely upon the circular, or squarish watch faces in order to check our daily notifications.