Facebook's new lab 'Area 404' focuses on hardware
Do you know Facebook CEO Mark Zuckerberg doesn't have access to this part of his own office? Shocking right?
This place is none other than the first floor of Facebook's sprawling Menlo Park, California, headquarters – Area 404, which is a highly secure, pristine room filled with expensive and potentially dangerous equipment. Only around ten or so Facebook employees are authorized to get in the room, and all have received special safety training.
Facebook's Area 404 is a new 22,000-square-foot hardware lab built at its Menlo Park Campus whose main idea is to provide one big space for all of the social network's various teams, including the still-very-secretive denizens of Building 8, to apply the "Move Fast and Break Things" philosophy to making real physical objects, not just software. The expanded space will help Facebook continue its 10-year plan to create more systems to connect the world.
After a nine-month construction process, the lab was completed last July, which was exhibited earlier this week to the press.
"Our teams [wanted] a space just like this one, but one wasn't found," Facebook wrote in a blog post Wednesday. "Now it's found."
"This lab allows us to do design, prototype, and testing in the one facility now, and that's a great asset for Facebook," Mikael Greaves, mechanical and power manager at Facebook.
With Area 404, Facebook can reduce its dependence on outside contractors and factories situated far away to build their stuff. It also can cut multi-week projects down to just a few days, explained Spencer Burns, a Facebook engineer. The social networking giant now has the facilities, which includes those serious-business waterjets, to prototype and build that hardware in-house. To top it, it is situated in a concrete-protected bunker nestled right in Facebook's main Silicon Valley campus.
The company said the lab will be a space for engineers to test new laser mounts and flying internet-laser drones, design energy-efficient servers for Facebook data centers, the experimental Terragraph high-speed wireless internet system, or refine a prototype 360-degree video camera that Facebook revealed at a conference in April.
In other words, Area 404 is going to be the place where the first versions of Facebook's coolest, wildest, and most world-changing inventions will be made. The things that happen in Area 404 will be above top secret once it is completely operational.
The new space will be divided into prototype workshops and an electrical engineering lab. The lab will employ eight to 10 full-time workers, but there is space for up to 80 engineers, Greaves said.
In its headquarters, Facebook has an existing custom lab where it works on projects for its VR-company Oculus and houses the Connectivity Lab and Infrastructure teams. Its first lab, which was created five years ago, was lodged in a repurposed mail room.
Here's a look at Facebook's 'Area 404' mad science laboratory: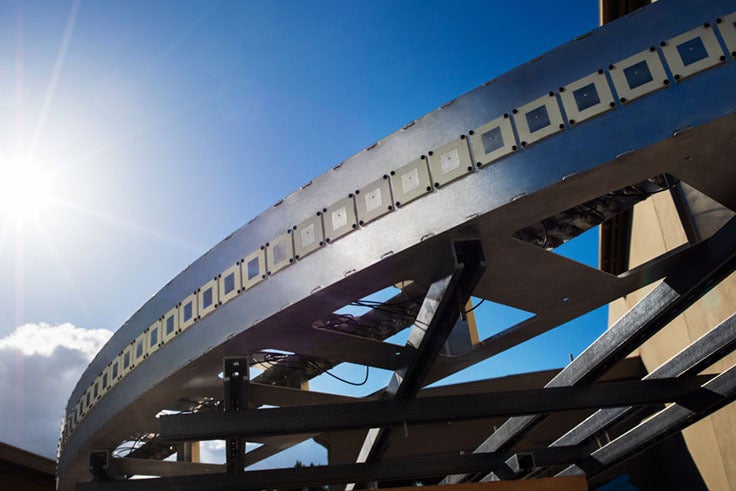 Project Aries
Aries is a project of the Facebook's connectivity Lab, which is a massive array of directional antennas. It is a wireless base station that can serve 24 client devices at the same time. Aries can be placed in a well-wired city and provide wireless data transmission to the rural areas dozens of miles away. Hardware like this all has to be designed and prototyped somewhere.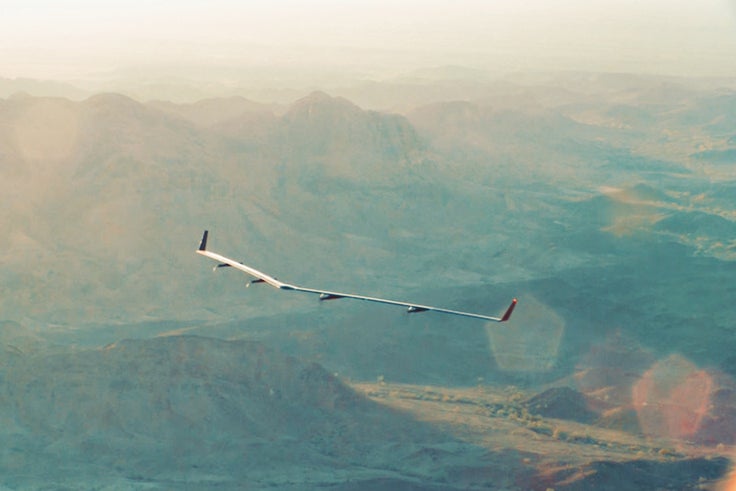 Project Aquila
Facebook's Aquila Internet drone is a remarkable attempt to expand Internet access to areas that don't have enough coverage today. The drone beams down a 4G signal and remains connected to the Internet via a laser link from the ground.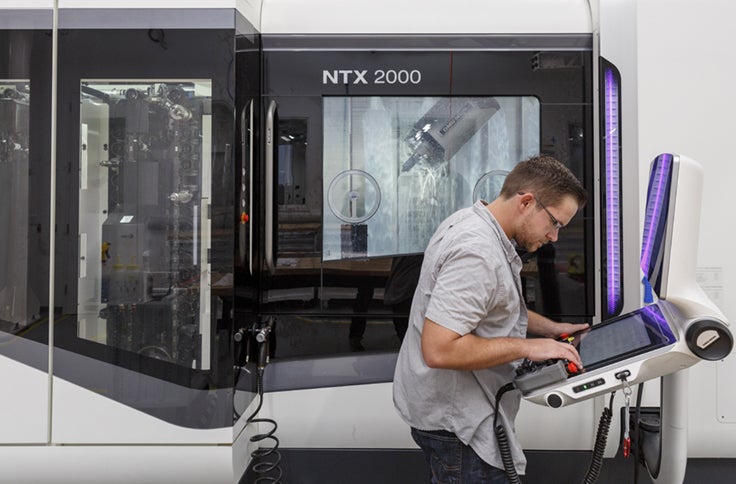 9-axis precision cutting
This is Facebook's 9-axis mill-turn lathe, used to cut complex parts that require high levels of precision. Facebook says the machine can reduce a multi-step, multi process task into a one-step job.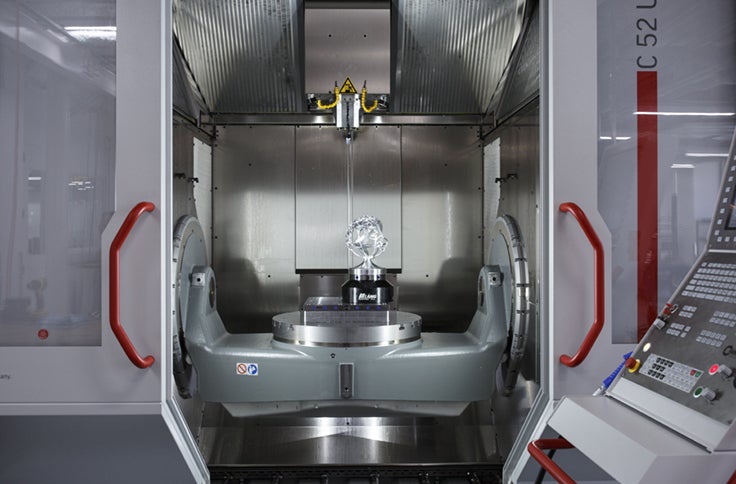 A vertical milling machine
This 5-axis vertical milling machine can quickly produce prototype modules for projects like Facebook's Terragraph communications system.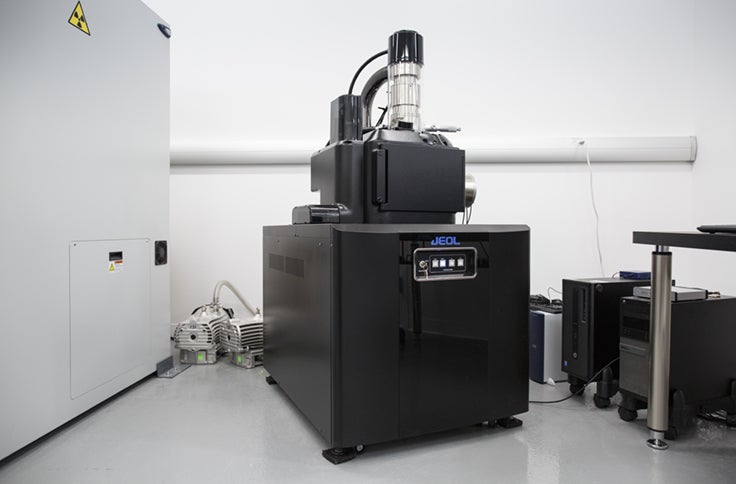 The electron microscope
This electron microscope and CT scanner provide a close-up look at components for failure analysis. It can also generate 3D X-ray images for inspection.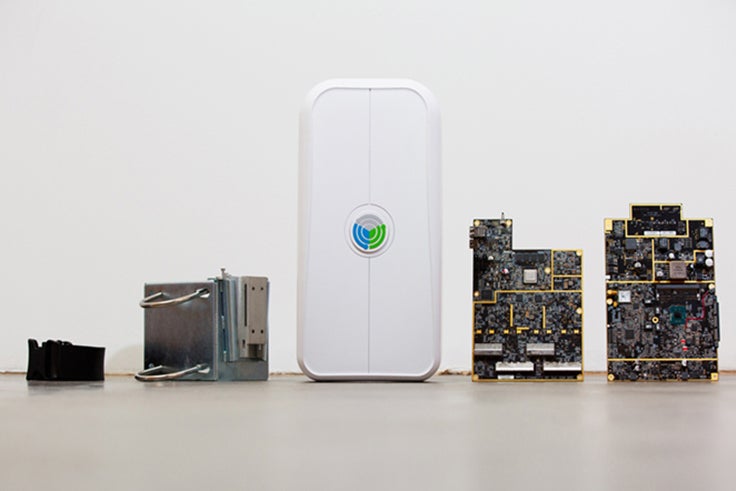 Opening up cellular equipment
Facebook Open Cellular hopes that is cheap, easy to install networking equipment will help carriers expand their networks and increase coverage making it easier for people to log on to Facebook.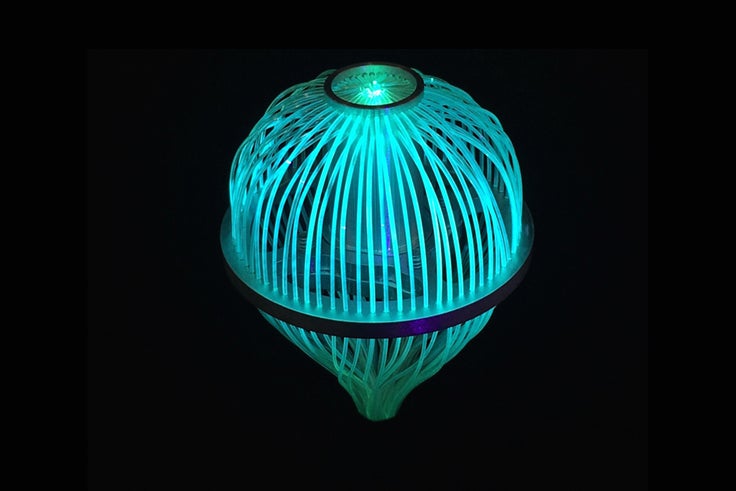 Laser communications
This prototype laser detector is part of a system that uses laser light to communicate data at high speed through the air. Since, it uses light; it doesn't need radio spectrum licenses. Therefore, it is cheap and easy to deploy anywhere.
Below is a video that gives you a sneak peak of Facebook's new "Area 404" hardware lab.
Source: PC World