Google celebrates 'MAR10 Day' with Mario Kart on Google Maps
Get ready for some fun, as Google is celebrating today, i.e. March 10 as 'Mario Day' (also Mario's unofficial birthday) all around the world. March 10 can also be written in an abbreviated form such as MAR10 or MARIO. Get it?
To celebrate this, Nintendo has teamed up with Google to bring Mario straight to Google Maps on Mario Day. Starting today, Google Maps users will have the option to replace the usual blue navigation arrow that marks your car's position in navigation mode with Mario and his Super Mario Kart appearance. The updated feature will remain active for the following week.
According to Google, "We know a true Mario fan when we see one. They hum the Super Mario Bros. background music on repeat, daydream about collecting gold coins and 1-UP mushrooms, and want nothing more than to traverse the Mushroom Kingdom with Luigi, Toad, and Yoshi to rescue Princess Peach from Bowser. To celebrate our favorite mustachioed plumber-turned-racer on his special day—MAR10 Day—we've collaborated with the team at Nintendo to let Mario accompany you on all of your driving adventures on Google Maps this week."
To use this feature, it is very important to first update your app from Google Play or the App Store. Once updated, simply tap the "?" icon, which can be found on the bottom right of your Google Maps app on Android or iOS. You will see a prompt to enable Mario Time.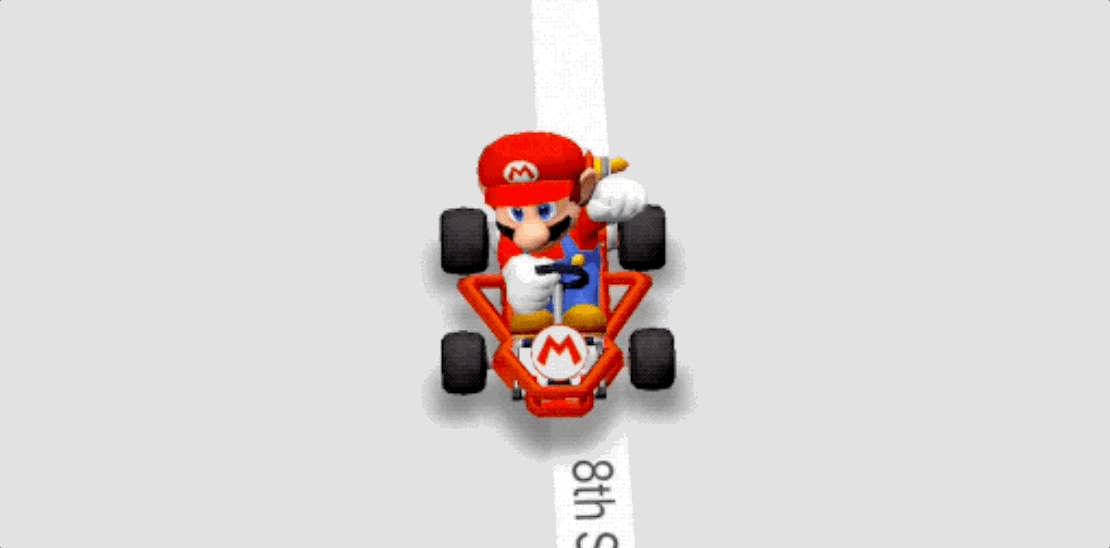 "Once enabled, you'll see that the navigation arrow has morphed into — who else? — Mario. He'll be a constant companion wherever you're driving this week — to work, to school, or the spaghetti house," says Google.
The search giant also encouraged its users to use the integration safely, and not "throw bananas or red shells at other drivers in real life."
So, what are you waiting for? Indulge yourself in some Mario nostalgia and navigate the world as Mario.