PlayStation 2 was Sony's first gaming console of the 21st century. You can judge the popularity of this console by the fact that Sony sold over 155 million units of this console worldwide.
PlayStation 2 had a humungous game library of over 3800 titles, and as far as hardware and graphical performance are considered, it was way ahead of its time.
Thanks to the rapid advancements in technology, you can now enjoy your favorite PS2 titles on an Android smartphone using a PS2 Emulator For Android.
As you might have guessed by the title, in this article, we have shared some of the best Android PS2 Emulators.
---
Can We Play PS2 Games On Android?
Yes, you can! In order to play PS2 titles, you can use a PS2 Emulator for Android.
An emulator is a hardware or software that enables one computer system to behave like another computer system. In case of a PS2 Emulator, the emulator typically enables the host system to run software or use peripheral devices designed for the guest system.
Best PS2 Emulator For Android
1. PTWOE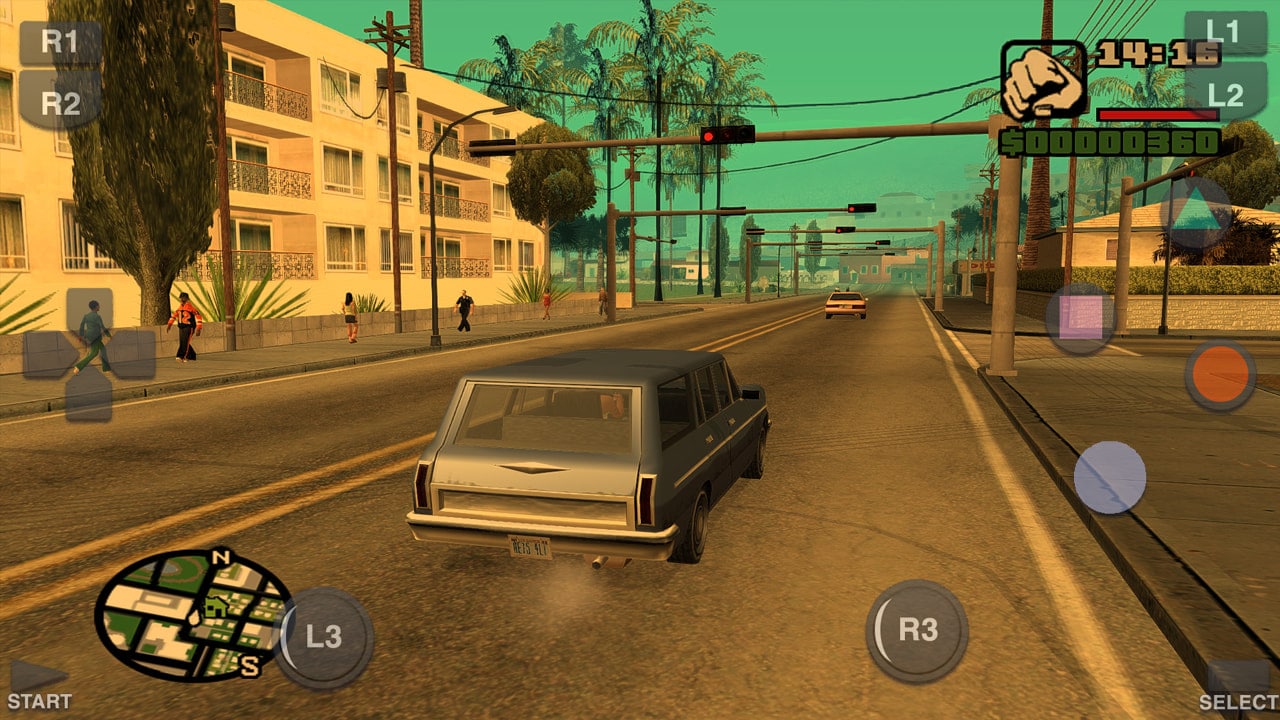 PTWOE is another noteworthy PS2 Emulator that is sadly no longer available on the Google Playstore. Consequently, you have to download the PS2 Emulator APK file to use PTWOE on your android device.
Presently, there are two different versions of PTWOE, and they differ from each other on the basis of their speed, stability, UI, and bugs. You can check out both the versions and opt for the one that best suits your needs.
Similar to PPSSPP, PTWOE can only open the ISO versions of games. PTWOE also allows users to customize the controls as per their preferences.
---
2. AetherSX2
The highly anticipated PS2 emulator for Android made its way this week. AetherSX2 is currently in the beta stage showing great promise.
It runs best on flagship chipsets such as Snapdragon 845 and later(4 cores). You can run on it older chips but be prepared for a compromise in performance.
Like other PlayStation 2 emulators, you will need your own BIOS and game dump to play here. To enhance the experience further, they are providing Bluetooth controller support along with 1080p upscaled textures.
Several games do not support wide-screen, but it is not a problem with the patches offered on AetherSX2m powered by OpenGL, Vulkan, and Software-based rendering.
---
3. DamonPS2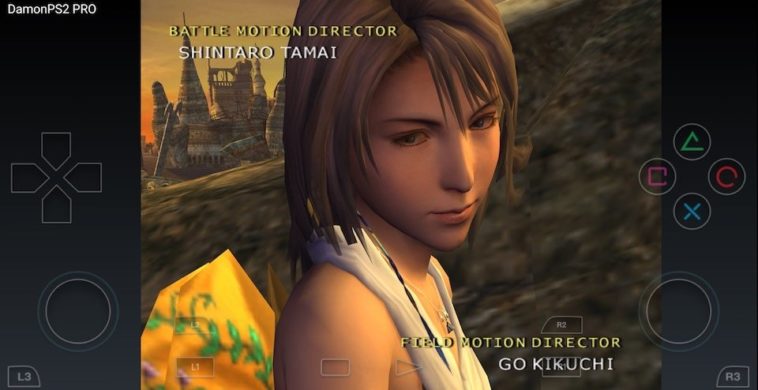 DamonPS2 is one of the fastest PS2 Emulator in existence. The developers of this Emulator claim that it can play around 90% of the total games available on PS2.
Some of the significant highlights of DamonPS2 are multi-threading, gamepad & control mapping, memory card support, widescreen gameplay, and NEON acceleration.
Sadly, a majority of the features, as mentioned above, are exclusively available on the paid PRO variant of DamonPS2. Similar to PPSSPP, DamonPS2 can be directly downloaded from the Google Playstore.
The developers of DamonPS2 claim that this Emulator works flawlessly on devices with Snapdragon 800 series processors like the Snapdragon 835\845\855.
---
4. Play!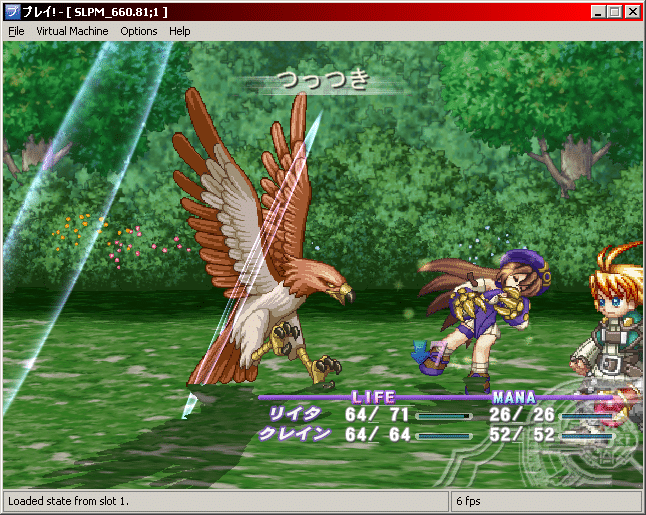 Play! is the next best Playstation 2 Android Emulator on the list. This high-performance Emulator can be used to play graphic intensive titles like Shadow of the Colossus, ICO, Grand Theft Auto San Andreas, Final Fantasy X, Pro Evolution Soccer 3, and many more.
In addition to Android, Play! is also available for PC operating systems like Windows, Mac, and Linux.
The primary focus of Play! portable PlayStation2 Emulator is to make PlayStation2 emulation easy and accessible. Play! automatically configures and optimizes your games to enhance the gameplay experience.
---
5. PPSSPP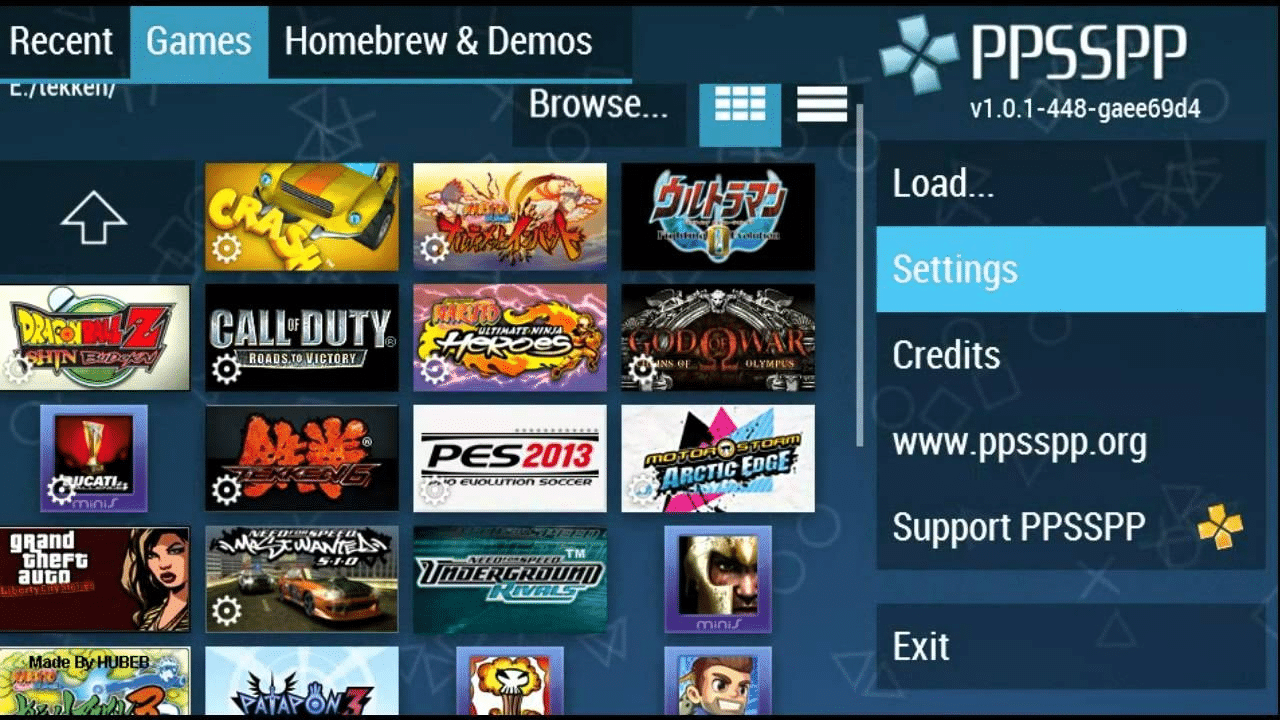 PPSSPP is one of the most feature-packed PS2 Emulator, and it can quickly transform your Android smartphones and tablets into portable PS2 consoles.
The developers of this Emulator have optimized this Emulator to run flawlessly on the small screens of smartphones. Apart from Android, you can also use this Emulator on iOS devices. Even though this Emulator has a 4.2+ average rating on the Google Playstore, many users have reported occasional lags here and there.
Some of the best titles that you can enjoy on PPSSPP are Dragon Ball Z, Little Big Planet, Burnout Legends, Fifa Street, Burnout Dominator, and many more.
Lastly, you can even support the developers by acquiring PPSSPP Gold.
---
6. Pro PlayStation
The next best Emulator for emulating the Sony Play Station games is Pro Playstation. You can enjoy authentic gameplay using this PS2 Android Emulator, and its clean and simple UI acts as the icing on the cake.
Some of the best features of Pro Playstation are the ability to save states, on-screen controllers, maps, excellent GPU rendering, and compatibility to many popular ROMs.
Unlike the other emulators mentioned on the list, Pro Playstation supports many different hardware controllers. Pro PlayStation offers excellent rendering capabilities even on older and less powerful devices.
---
7. Golden PS2
The next two emulators on the list might sound a bit similar, but believe me, they are not. Golden PS2 is a feature-packed PS2 Emulator Android that simply gets the job done. This Emulator is developed by Fas Emulators.
Similar to the other emulators on the list, Golden PS2 is compatible with a plethora of ROMs. Furthermore, Golden PS2 supports high-graphic gameplay. In addition to PS2 games, you can also use this Emulator to enjoy PSP games.
Some other noteworthy features of Golden PS2 are NEON acceleration, multi-threading, and widescreen 16:9 gameplay. Sadly, the Golden PS2 is not available on the Google Playstore.
---
8. Gold PS2 Emulator
Gold PS2 Emulator or also known as Pro PPSS2 Golden, is another fast Android PS2 Emulator that supports over 90% of all PS2 games available.
The configuring process of the Gold PS2 Emulator is a bit complicated tonne of guidelines in this Emulator make the process easy. This free PlayStation 2 Emulator for Android supports multi-threading and NEON acceleration.
Moreover, Gold PS2 Emulator can detect a number of file formats such as 7Z, .rar, .zip, iso, bin, nrg, etc.
Gold PS2 Emulator also allows users to store their progress on an SD Card using save state and later open it using load state.
---
9. New PS2 Emulator
New PS2 Emulator is a creation of Xpert LLC. This capable PlayStation 2 Android Emulator supports games from several old gaming systems like PS2, PS One, and PSX.
Moreover, New PS2 Emulator also supports most mainstream game file formats like .bin, mdf, .pbp, .toc, .cbn, cue, zip, 7z, etc.
Sadly, New PS2 Emulator is not a good performer in the graphics department as the Emulator only shows decent and average graphics.
Similar to other Emulators for PS2 on the list, New PS2 Emulator supports a majority of games. However, not all supported games run at full high graphics.
---
10. Free Pro PS2 Emulator
Free Pro PS2 Emulator is another reliable Sony Playstation 2 emulator that claims to offer up to 60fps performance in most games.
It is worth noting that the performance of this Emulator heavily relies on the hardware configuration of your Android smartphone. Free Pro PS2 Emulator also supports most mainstream game file formats like .bin, MDF, .pbp, .toc, .cbn, cue, zip, 7z, etc.
Unlike some of the emulators in this list, this Emulator app doesn't need any BIOS to boot the games.
DOWNLOAD Free Pro PS2 Emulator
---
11. Free HD PS2 Emulator
The next Emulator on the list might have a synonymous name, but it packs some unique features. Free HD PS2 Emulator one of the fastest Android emulators for playing PS2 games. This Emulator claims to offer HD gameplay experience.
As the name of this PS2 Android Emulator suggests, it is free to download, and it offers 2x to 5x resolution. Do note that you won't get any free games with this Emulator.
That said, inside the app, you'll find a guide for the PS2 Emulator to show to you how you could get free PS2 games.
---
12. Pro PPSS2 Emulator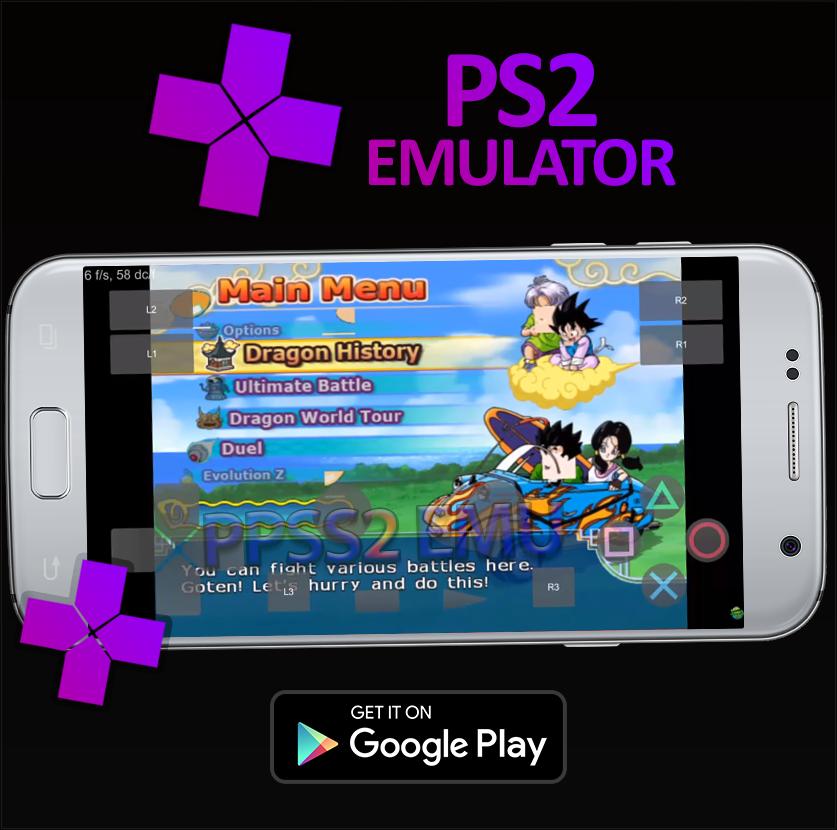 Pro PPSS2 Emulator is another free Android PS2 Emulator that features a clean UI, customizable controls, and it is compatible with 90% of the Android phones.
This PS2 Emulator offers a step by step guideline to use it easily coupled with a list of PS2 games that this PS2 Emulator supports.
Pro PPSS2 Emulator is also compatible with some older Android smartphones like OnePlus 5, OnePlus 3T Snapdragon 821, Xiaomi Redmi 4, Samsung S8. Standard features like virtual PS2 controller, the ability to change theme colour, handy controls, and set up tutorials are all present in this Emulator.
---
13. FPse For Android Devices
If you want to play Playstation 1 games on your smartphone then FPse might impress you. Well, FPse is developed by Schtruck & LDchen. FPse is capable of displaying all PSone games in high resolution and it does so by using OpenGL.
Graphic-intensive titles like the breath of fire iii and SOTN work really smooth on this PS1 emulator. Since FPse is available on the Google Playstore you can directly download it.
As for downsides, many users have faced audio issues with this emulator.
DOWNLOAD FPse For Android Devices
---
14. EmuBox
EmuBox is another free to use PS emulator for Android smartphones that support PlayStation, SNES, GBA, NES, and Nintendo DS ROMs. Using this emulator you can utilize up to 20 save slots for each ROM.
EmuBox also allows users to plug-in and play with an external controller. You can even play around with the emulator settings for optimized performance. Lastly, the ability to fast forward the gameplay can help you save some time.
As for downsides, EmuBox does come with some advertisements.
---
15. ePSXe For Android
ePSXe is the next PlayStation emulator on the list and it can emulate PSX and PSOne titles. In reality, is a port of the famous ePSXe for PC. ePSXe provides very high compatibility, good speed, and accurate sound.
ePSXe includes native support for ARM and Intel Atom X86. You can run most games on this emulator with maxed out graphics at 60fps.
---
16. Rapid PSP Emulator For PSP Games
Rapid PSP Emulator is the last best PS2 Emulator for Android. This PSP Emulator can emulate and run any PSP game or PSP homebrew.
Moreover, this emulator offers a very well developed user interface. Some of the major highlights of Rapid PSP Emulator are easy game controller settings, maximum PSP game compatibility, good gameplay speed, excellent picture and sound quality.
---
Also Read- Best PS2 emulator for PC
Which PS2 Emulator Is The Best?
Some of the best PS2 Emulators are PPSSPP, PTWOE, DamonPS2, Play!, and Pro Playstation. You can use any of these emulators to enjoy PS2 titles on your Android smartphone.
---
Are Emulators Illegal?
No, Emulators are legal to download, share and use. However, redistributing and illegally downloading copyrighted ROMs online is illegal. You should legally acquire ROMs and then use them for playing games on your smartphones.
---
CONCLUSION
So these were some of the best PS2 Emulators for Android smartphones and other devices. You can use them to play PS2 games without requiring an actual console.