If you are looking for the best ways to watch IPL 2023 matches live, then you have landed on the right web page.
TATA IPL 2023 is scheduled to start on March 31st, 2023. The first match will be played between Chennai Super Kings and Kolkata Knight Riders at Wankhede in Mumbai. 
In this article, we will share some of the best legal sources for IPL live streaming.
Furthermore, you can even find the IPL live score on these websites and apps.
RELATED: TATA IPL 2023: Watch IPL Free Online On PC And Mobile Phones

IPL Live Match Streaming Apps/ Websites
Unquestionably, mobile devices like smartphones and tablets have now become the primary source of media consumption for many.
If you want to enjoy Tata IPL 2023 live streaming the below-mentioned smartphone apps might impress you.
You can even get free ball-to-ball updates and scores from some of these websites or apps.
1. JioCinema
You can stream IPL 2023 for free by using the JioCinema on platforms such as web, smartphones, tablets, smart TV, etc.
This time you can watch IPL live for free on Jio, BSNL, Airtel, and Vi networks. It is no more an exclusive affair for Jio users.
To do so, simply download the JioCinema app or visit the web version in a browser and click on IPL tab or the banner on the homepage.
There are no special prepaid plans this time around. You should however know the JioCinema features which will improve your IPL watching experience
4K stream across different platforms
Multi-cam stream with the option to select different camera angles
Stream IPL for free through the Jio 5G pack
See key moments of the match through the stream player dashboard
Watch IPL online for free on any app or through the browser
---
2. Airtel Prepaid

Airtel Prepaid SIM users can watch IPL 2023 Live for free through the JioCinema app.
This time around you don't need a specific IPL pack for watching matches. As long as you have internet data recharge, you can stream IPL for free.
Keep in mind that streaming live cricket on high quality may stream use more data than usual. For that reason, you can use the 2GB/day plan to ensure that the IPL watching experience goes without any interruptions.
| Plan Price | GB Per DAY | Validity | Watch Live IPL for Free | Voice | SMS / Day |
| --- | --- | --- | --- | --- | --- |
| INR 299 | 1.5GB/ Day | 28 days | via JioCinema | Unlimited | 100 SMS/day |
| INR 666 | 1.5GB/ Day | 77 days | via JioCinema | Unlimited | 100 SMS/day |
| INR 479 | 1.5GB/Day | 56 days | via JioCinema | Unlimited | 100 SMS/day |
| INR 449 | 2GB/Day | 28 days | via JioCinema | Unlimited | 100 SMS/day |
| INR 2999 | 2GB/day | 365 days | via JioCinema | Unlimited | 100 SMS/day |
---
3. Vi Plans

Vi has economic plans to stream IPL online. The major difference between Vi and other SIM carriers is the option to roll over the data on the weekend.
Along with that, you can free data between midnight (12 AM) to 6 AM which will not be deducted from your pack's data quota. So you can watch IPL using the data and then use internet for free after midnight.
The unused data from your quota can be used on the weekends, thus allowing you to watch weekend IPL matches in peace without worrying about hitting the data cap.
| Plan Price | GB Per DAY | Validity | Watch Live IPL for Free | Voice | SMS / Day |
| --- | --- | --- | --- | --- | --- |
| INR 319 | 2GB/ Day | 28 days | via JioCinema | Unlimited | 100 SMS/day |
| INR 601 | 3GB/ Day+16GB Extra | 28 days | via JioCinema | Unlimited | 100 SMS/day |
| INR 901 | 3GB/ Day+48GB Extra | 70 days | via JioCinema | Unlimited | 100 SMS/day |
| INR 839 | 2GB/Day | 84 days | via JioCinema | Unlimited | 100 SMS/day |
| INR 2899 | 2GB/day | 365 days | via JioCinema | Unlimited | 100 SMS/day |
---
4. Official IPL App
Using the official IPL app you can enjoy live ball-by-ball scores & commentary, breaking news, features & exclusive interviews, and live photostream.
Furthermore,it the best app to get live IPL score and watch match highlights and analysis.
Content of the official IPL App is available in Ultra HD quality. Do note that, the application hasn't been updated for the 2023 season of IPL yet.
However, we can expect an update in the upcoming weeks.
Download Offical IPL App – Android
Download Offical IPL App – iOS
---
6. ESPNCricinfo
ESPNCricinfo covers most mainstream cricket events like T20, ODI, Test cricket tournaments, IPL, PSL, BPL, and many more.
Using this application, you can enjoy ball-by-ball cricket scores, live match commentary, notification updates for live cricket matches.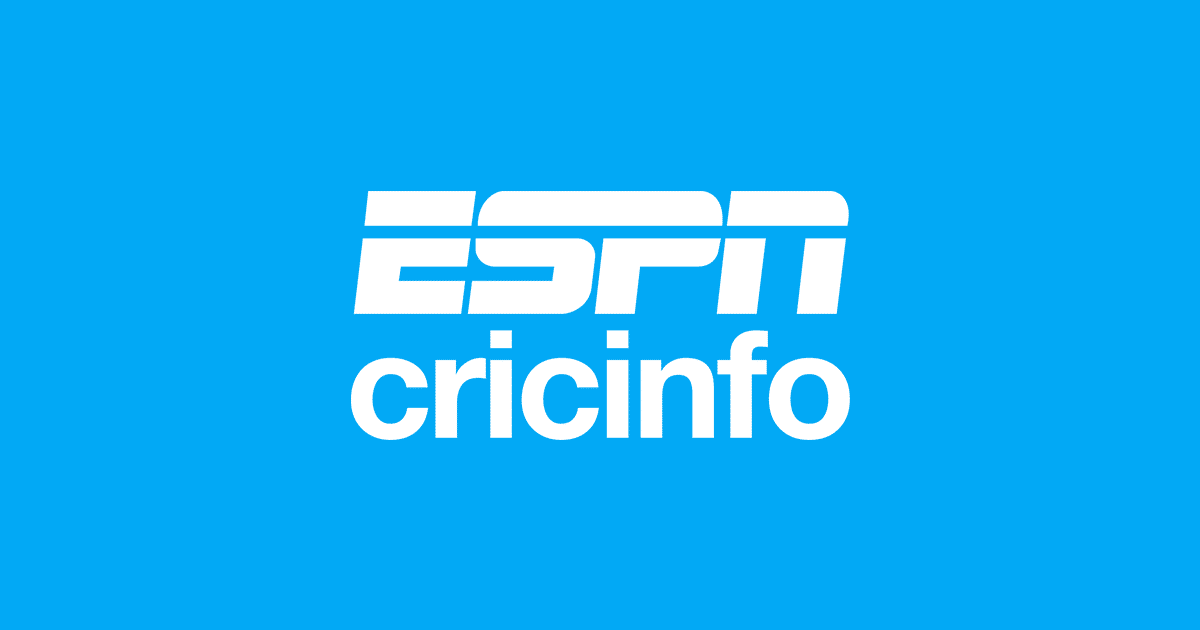 Apart from IPL 2023 live scores, you can also watch other IPL videos including highlights, analysis, interviews, and press conferences. There is also a dedicated web portal of ESPNCricinfo.
You can follow live scores and the key moments in the match from anywhere. This is beneficial for places like offices, meetings where you cannot stream IPL.
---
7. Cricbuzz
Last on the list is Cricbuzz which is similar to ESPNCricinfo, Cricbuzz offers live scores and cricket news.
You can even install Cricbuzz – In Indian Languages to view IPL scores in your native language.
Some noteworthy features of Cricbuzz are entertaining ball-by-ball commentary, exclusive video content, and detailed schedules of upcoming matches. Cricbuzz even features a dark theme and you can use its widget on your home screen for quickly accessing the scores.
---
Live Streaming Websites To Watch 2023 IPL
As stated earlier, Hotstar is the official digital streaming partner of the upcoming season of IPL.
Consequently, you can watch live IPL matches online using the official Hotstar website. You can even enjoy IPL related videos on the official website of IPL i.e. IPLT20.com.
Furthermore, the official website of IPL can also be used to gather information about the 2023 IPL schedule. The IPL 2023 will begin on March 31st and conclude on May 28th.
Apart from Hotstar, there are many illegal websites that offer live cricket streams in high definition for absolutely free.
We advise our readers to stay away from such websites as they can be harmful to your PC.
Indian users can get free access to some of these IPL live-streaming apps and websites bundled with jio prepaid recharge, jio fiber recharge, Airtel prepaid, and broadband recharge.
---
Where Can I Watch IPL 2023 Live Telecast?
Despite the massive popularity of smartphones, Television hasn't lost its relevance yet and people still enjoy watching content on large screen TVs.
In different countries, Tata IPL 2023 will be telecasted on different TV channels. Here's a list of the TV channels that will broadcast live IPL matches on TV.
India, Bhutan, Nepal: Star Sports Network (Star Sports 1, Star Sports 1 Hindi, Star Sports 2, Star Sports 3, Star Sports HD2, Star Sports 1 Tamil, Star Sports 4, Star Sports HD1), DD Sports
United Kingdom: Sky Sports Network
Pakistan: YuppTV
United States: Willow TV
Australia: Fox Sports
MENA Countries: BeIN Sports
South Africa: SuperSport
New Zealand: Sky Sport NZ
Caribbean: Flow Sports (Flow Sports 2)
Canada: Willow TV, Hotstar Canada
Bangladesh: Channel 9, Gazi TV (GTV)
Afghanistan: Radio Television Afghanistan (RTA)
Sri Lanka: SLRC (Channel Eye)
Malaysia: Measat
Singapore: Starhub, Eleven Sports
Papua New Guinea: EM TV
If any of the aforementioned channels is not available at your location, then ask your Cable TV operator to install it.
Can I watch IPL on Hotstar?
No, you cannot watch IPL on Hotstar starting from the 2023 edition. It is exclusively streamed in India on JioCinema platform whose app is available for multiple platforms.
---

Watch IPL Live Matches

So these were some of the official sources to watch the 2023 IPL live and enjoy all the Indian T20 league matches. It's worth noting that each IPL team will play a total of 14 league-stage matches.