Unquestionably, PDF is one of the mainstream document formats that's used for everything ranging from educational ebooks to important banking statements.
If you use, create, edit, combine, organize, annotate or even convert PDF files then it's important to have a reliable PDF management application. 
Well, PDF Reader is a feature-packed PDF editing program that's developed by Kdan Mobile and it simply gets the job done.
In this article, we have shared a detailed review of Kdan PDF Reader followed by the three most noteworthy features of this program. Details about the premium version of PDF Reader can also be found at the end of this article. Additionally, you can get 40% off for one time license in PDF Reader UWP App from April 2nd to 15th.
---
Kdan PDF Reader – The Last PDF Editor You Need To Download
As mentioned earlier, Kdan PDF Reader is a feature-packed PDF management tool that can be downloaded for free from the Microsoft Store. After installing the program on your PC you will be greeted with a detailed quick start guide.
Kdan PDF Reader is a cross-platform application that can be used on Windows 10, macOS Big Sur, iOS, and Android devices. After creating a Kdan account you can sync your PDF files across different devices.
Kdan PDF Reader has a clean and easy to navigate interface. Based on your preference you can change the full screen background to white, black, grey, blue grey, and blue. Additionally, the PDF editor supports six different languages.
While viewing PDF documents you can click and use any Annotation Tools to edit your files.
The edited PDF file can be either saved locally or on the Kdan Cloud. After creating a Kdan account you can get access to 500MB of free cloud storage.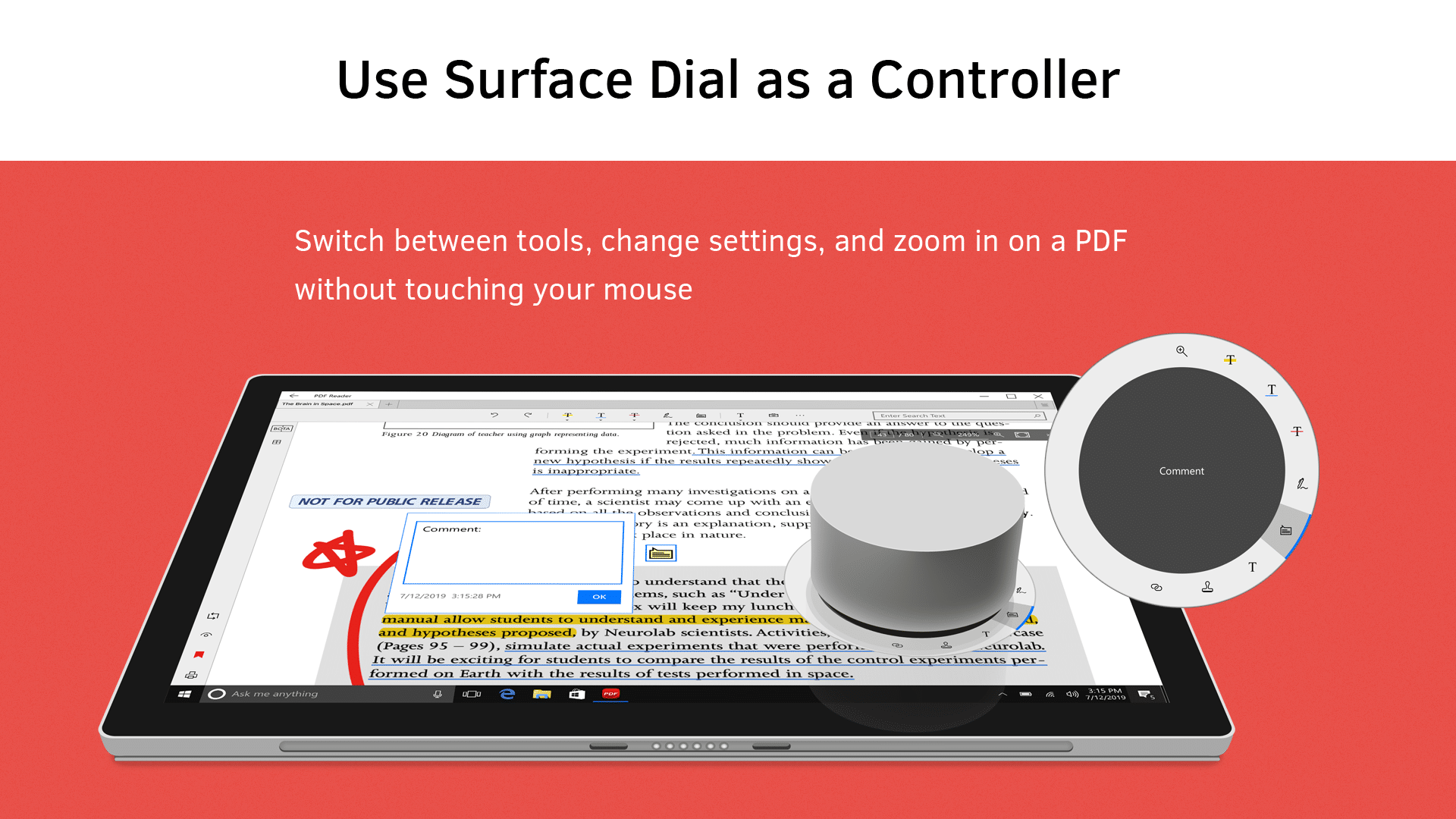 Unlike other PDF management software out there, Kdan PDF Reader supports both Microsoft Ink and Surface Dial. As a result, you can sign documents and draw with complete precision.
In order to open PDF files, you can simply drag and drop them into PDF Reader. Furthermore, you can even set PDF Reader as your default PDF viewing application.
---
Three Best Features Of Kdan PDF Reader
1. Password Protection
PDF Reader supports password-protected PDF files. The program even allows users to add password protection on their PDFs. Furthermore, you can even remove the owner password and restrictions from PDFs.
2. BOTA 
Bookmark, outline, thumbnail, and annotation or often abbreviated as a BOTA is another useful feature of PDF Reader. The bookmark feature comes in handy while sorting important PDFs. While the outline feature helps you navigate to the different sections of a PDF file.
The Thumbnail feature allows you to set a particular thumbnail and the annotation tool does exactly as its name suggests.
3. Completely Free
Yes, you read it right, Kdan PDF Reader is completely free to use and you can easily download it from the Microsoft Store, App Store, or the Google Play Store. However, if you want to remove certain restrictions you can upgrade to the premium version.
---
Kdan PDF Reader Premium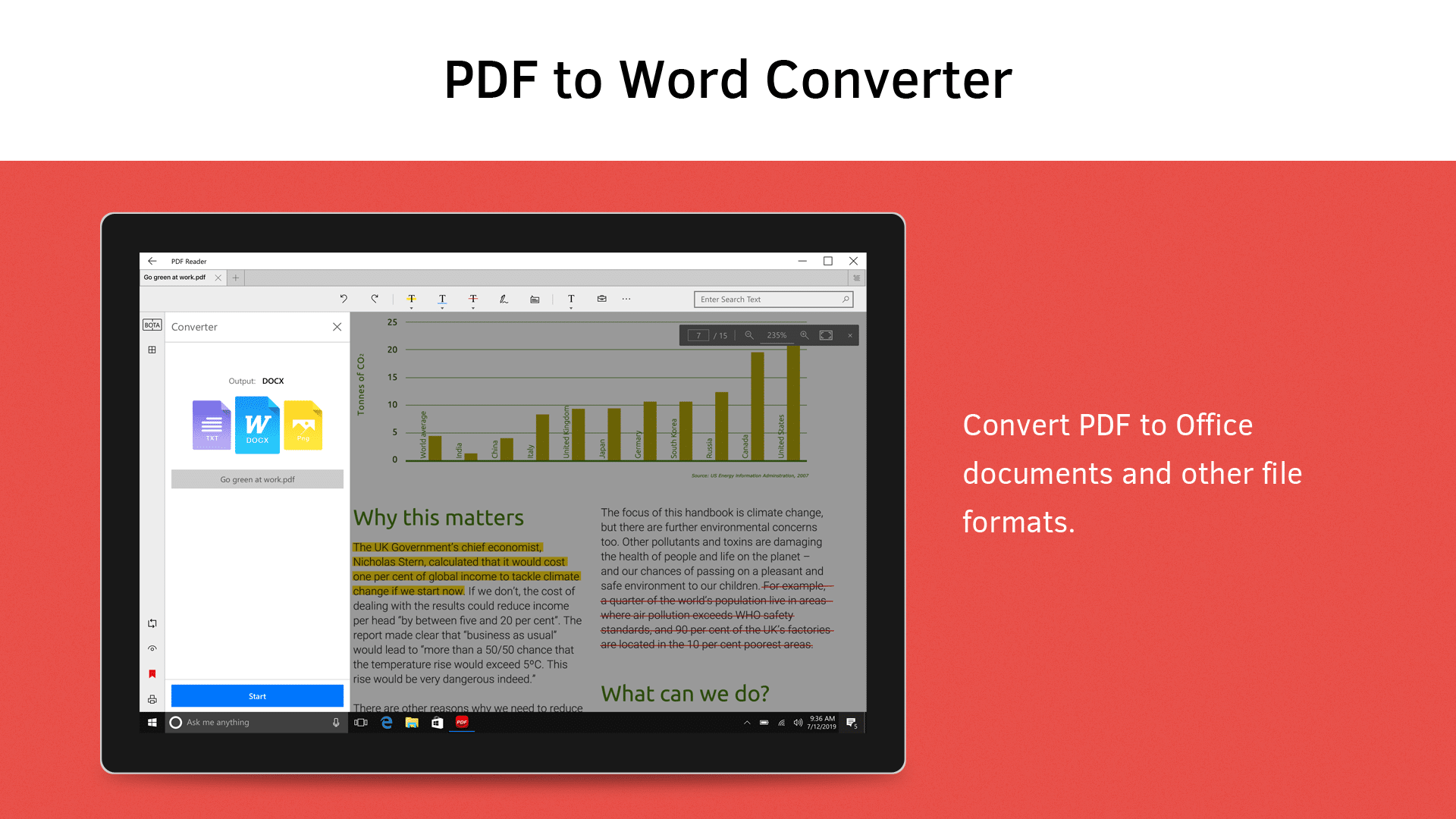 In addition to the free version, Kdan also offers two upgrade options of premium version for professional users, including the lifetime license and subscription plans. The lifetime license enables you to access all premium features of the Windows app. If you go for the subscription plan, you will be able to get access to all PDF Reader mobile and desktop apps, including iOS, Android, Mac, and Windows. Noteworthy features of the premium versions are multi-tab viewer, online file conversion, ability to encrypt and decrypt PDFs, 1TB Kdan Cloud storage space, and lastly, you will get priority when it comes to customer service.
The premium versions also unlock useful editing tools like the ability to add images, slideshow, split & merge PDFs, and dedicated Night Mode.
Since Kdan offers a 7-day trial there's no problem in trying out the subscription plans of this application. You can also get the lifetime license with 40% off in the App from April 2nd to 15th.