Since the launch of the AI-powered chatbot, Open AI's ChatGPT, artificial intelligence, and machine learning have been hot topics. This trend will continue as many notable companies and sectors are stepping in.
Investing in the stocks of companies that have been incorporating AI into their services is one method to profit from this runaway growth of AI, as these businesses are expected to experience rapid growth due to the rise in demand for AI.
What are then the best Artificial Intelligence (AI) stocks to buy? We have have looked into various AI stocks, and this article will be discussing the fifteen best of them you can invest in. Stay with us!
DISCLAIMER: Techworm, or the author, is not a financial advisor and holds no positions in the stocks discussed in this article. We only believe that these stocks have the potential to be good investments, but there is no guarantee that they will perform in a particular way in the future.
Factors to Consider When Buying AI Stocks
Most of us frequently have second thoughts about investing, generally due to the risks involved. As this saying that "no risk, no reward" suggests, one has to, at a point, take calculated risks like investing in  AI stocks in order to make more money for oneself.
However, some factors are important to be considered when thinking of Artificial Intelligence (AI) stocks to buy, and we will talk about them below:
Industry: AI stocks are available in various industries, such as healthcare, finance, transportation, and many others. However, when deciding on a stock to purchase, it is advisable to opt for one in a sector that stands to gain the most from artificial intelligence. This choice ensures a higher likelihood of growth compared to other sectors.
Competitive landscape: It's also important to consider the number of competitors, their level of significance, and how easy it is for new competitors to enter the market when considering buying an AI stock.
Data: Data is the fuel that powers AI, and a company's ease of access to a lot of it might give an indication of how well-received the idea of AI is for the company. Consequently, that could give a forecast for how their AI stock will do.
Financial performance of the company: The company's finances are as important as every other factor you should take into account because they will tell you whether the company will be able to turn a profit and grow its business.
Risk: In any investment you want to make, you should know the risk attached.
Best AI Stocks to Buy in 2023
Here are some of the top AI stocks to purchase in 2023:
1. NVIDIA Corp. (NVDA)
NVIDIA is a well-known provider of Graphics Processing Units (GPUs), which are used in a variety of sectors, including gaming, data science, and artificial intelligence (AI). 
Also, NVIDIA is a prominent player in the market for AI hardware since its powerful GPUs are a crucial part of the hardware used to develop and run AI algorithms.
This is because Artificial Intelligence (AI) and Machine Learning (ML) require a lot of computing power, which can only be provided by powerful GPUs like those made by NVIDIA.
Besides, this company just unveiled the NVIDIA AI supercomputer, a powerful chip that can be employed to create AI technologies. This product is an illustration of the AI hardware that will boost NVIDIA's growth as AI also develops.
Considering the data points, the recent over 20% gain in NVIDIA stock can be attributed to the rising demand for AI products.
This shows how well-positioned this company is to benefit from the growth of AI and its applications, which will subsequently boost the value of its stock.
---
2. Alphabet Inc. (GOOG, GOOGL)
The parent company of Google, Alphabet, is another company well-positioned to benefit greatly from the growth of AI. So if you're looking to invest in AI stocks, its stock options are among the best you can look into.
Google has been creating artificial intelligence (AI) technologies and incorporating AI into its products, such as voice search, image search, and others, to enhance them.
In addition, the leading global technology company has made significant investments in AI research through one of its products, DeepMind, as well as in some AI products like Waymo as well as Anthropic.
These are a few factors that position their stocks to benefit hugely from the growth of AI. However, you should be aware that Google faces competition from industry titans like Microsoft and Amazon, so keep that in mind while deciding whether or not to buy Alphabet's AI stocks.
---
3. Microsoft Corp. (ticker: MSFT)
Microsoft is a must-have on any list of the top artificial intelligence (AI) stocks to invest in because the company has invested much in AI over the years and has developed several products that are based on it.
Azure AI, a cloud-based AI platform that offers users a wide range of AI tools and services, is one of the AI technologies in Microsoft's tech portfolio.
Other AI-based Microsoft products include but are not limited to Cortana and Microsoft Translator, which will undoubtedly contribute to the company's stock rising as AI advances.
The $10 billion investment made in OpenAI after the release of ChatGPT is another significant move that sets Microsoft on the path to benefit greatly from the development and growth of Artificial Intelligence. Besides, some of its products have been adding GPT functions.
---
4. Meta Platforms (META)
When it comes to AI stocks, Meta, the parent company of well-known social media platforms like Facebook, WhatsApp, and Instagram, is another option worth buying.
Meta uses artificial intelligence to improve the user experience on its major platforms, Facebook, WhatsApp, and Instagram. This includes features like recommendation engines and targeted ads.
These AI features can help to retain users and generate revenue, which can positively impact the company's stock price
The potential for Meta's AI investments to create new products and services will likely drive the company's stock price higher. As AI becomes more sophisticated, Meta is well-positioned to benefit from its growth.
Meta, like other companies mentioned in this article, has access to a large amount of data. This data is the fuel that drives AI and will become increasingly valuable as AI grows. Hence, that demand can help to drive Meta's stock price higher as AI continues to grow.
---
5. Amazon (AMZN)
One of the main services provided by Amazon is Amazon Web Services (AWS). This cloud computing platform gives access to tools for computation, processing, and storage, as well as databases, analytics, applications, and many more to aid in the performance of businesses.
One of the most common applications of AI is in cloud services, and Amazon has been incorporating this technology into AWS, the most popular cloud computing platform. Thus, more customers are most likely to start using Amazon Web Services as a result of the system's improved efficiency.
In addition, the infrastructure that the Amazon cloud computing service now possesses to help users in running AI models positions Amazon and, consequently, its stock to benefit from the development of AI.
Amazon has also teamed with and invested in a few AI companies this year. As a result, Amazon stock has increased 39% only this year, and it is expected to continue to rise. So if you are looking for AI stocks, you should check out Amazon.
---
6. C3.AI (NYSE:AI)
The C3.AI (NYSE:AI) is a stock well-positioned to profit most promptly from the future rise of artificial intelligence.
C3.AI is a leading platform that offers full services and tools for developing, deploying, and running enterprise-scale AI applications.
This platform is used by numerous businesses, including Cisco, Accenture, Airbus, Shell, Baker Hughes, and Fortune 500 companies, to create and manage their AI applications.
Additionally, C3.AI has collaborated with leading companies like Alphabet, Amazon, and Microsoft to help them better their cloud services with AI.
This indicates that this company can help foster the development and better use of AI, consequently leading to a significant increase in the value of its stock.
The price of C3.Ai stock this year alone has risen by 4.4 times from where it was at the end of the previous year (2022). Before investing in C3.AI stock, you must take into account things like volatility and competition.
---
7. Cognizant (CTSH)
Cognizant is an IT company that provides a variety of AI solutions tailored to particular industries in order to advance enterprises' digital operations.
This company has developed AI solutions for the financial industry to fight fraud, the retail sector to manage inventory, and the healthcare sector to discover new drugs.
It is one of the biggest IT firms heavily invested in using AI to develop solutions, which puts its stock on a path to increase if the AI trend continues.
---
8. Tesla (TSLA)
Keeping in mind that Tesla is a popular company that provides electric cars (EV), they have also been at the forefront in terms of the electric cars revolution.
In a similar vein, Tesla intends to take the lead in the adoption of self-driving cars, which use robotics and artificial intelligence for tactical planning and image analysis.
Due to the fact that this company has been deeply involved in AI-driving technology for a long time and has a lot of driving data to help produce AI innovation as AI demand increases, it stands to benefit greatly from the growth of AI. Therefore, it will be a wise decision to consider purchasing Tesla stock.
---
9. Baidu (BIDU)
Baidu, a Chinese software company that operates the largest search engine in the nation, is a significant player in the Chinese AI market.
This company's stock is well-positioned to benefit from the development of AI due to the several AI-driven services and products, such as speech recognition, autonomous driving technologies, machine learning algorithms, and others.
Apart from that, Baidu has a cloud computing unit that supports AI characteristics. It also revealed that it will release its own AI chatbot in March.
Furthermore, Baidu has been collaborating with various AI startups, and its data advantage as the leading search engine in China can help its stock rise as AI develops.
---
10. Salesforce (CRM)
Salesforce is currently the industry leader when it comes to CRM. Besides, the company has made significant investments in AI, given that it has some significant AI-powered products that capitalize on its current user base and are in widespread use.
Salesforce Einstein was developed to offer AI-powered capabilities such as natural language processing, machine learning, and predictive analysis to assist enterprises in automating operations, utilizing insights for quicker decision-making, and enhancing user experience.
It participates in AI research ventures to enhance that field's research and apply that research to innovations. These factors put individuals buying Salesforce stock in a position to profit from the growth of AI potentially.
---
11. IBM (IBM)
IBM provides Artificial Intelligence (AI) and Machine Learning (ML) products and services. Watson Health, Watson Assistant, and a few other Watson products are some of the company's major AI products, which have been of great application to a lot of customers over time.
They also introduced Watonx in May 2023, an enterprise-scale AI studio, which would allow AI developers to train, test, and deploy AI models utilizing end-to-end tools. These are just a few of their AI products and services.
This company, which also invests in AI research and has acquired several AI companies over the past several years, is one of the few large corporations that is building for the growth of AI.
Therefore, IBM stock is poised to make significant gains for those who invest in it as a result of the possible skyrocketing rise of AI in the years to come.
---
12. Adobe (ADBE)
Adobe is a software company that provides creative and marketing solutions to its users. Its stock is another option that will be best to buy if you are looking for AI stocks to invest in.
The company is greatly invested in AI as it has incorporated a lot of AI technologies in its software solutions, meaning as the Artificial Intelligence market grows, Adobe stock has the potential to grow as well.
One of the products by Adobe where AI has been incorporated, is the Adobe Sensei in Adobe Creative Cloud suite, an AI and ML framework designed to enhance the creative process by automating tasks, making creative recommendations, and many more.
Other products from Adobe with AI incorporated with them are the Adobe Experience Cloud, Adobe Acrobat, Adobe Sign, and many others.
All those points and the fact that Adobe is heavily invested in AI research put the company and its stock in a position to be favored as AI continues to grow.
---
13. Oracle (ORCL)
Oracle is a well-known business that offers a wide range of software and cloud computing services. Like the majority of the other company stocks we've covered in this article, Oracle stock stands to benefit from an increase in the use of AI because it has a solid portfolio of AI-powered products and services.
The company employs Artificial Intelligence to automate and improve data management activities using a product called Autonomous Database. The Oracle Cloud Infrastructure, which serves as the basis for cloud-based data management powered by AI and ML, is one of this company's additional AI products.
---
14. Palantir (PLTR)
The Palantir (PLTR) stock is another Artificial Intelligence (AI) stock to buy because the company has a significant interest in the AI market and will benefit greatly from the growth of AI.
Palantir is a software company that focuses on data analytics and artificial intelligence technology, primarily to assist large enterprises and governmental organizations in making better decisions.
The company's two main products are Palantir Foundry and Palantir Gotham; Palantir Foundry is a platform for situational intelligence and data-driven decision-making, while Palantir Gotham is a platform for mission planning and execution, leveraging a variety of data sources.
This company will profit from the advancement of AI because it is one of the few that leads in the provision of AI solutions. You have the chance to make significant gains as the AI sector develops if you purchase its stock.
---
15. Upstart Holdings, Inc. (NASDAQ:UPST)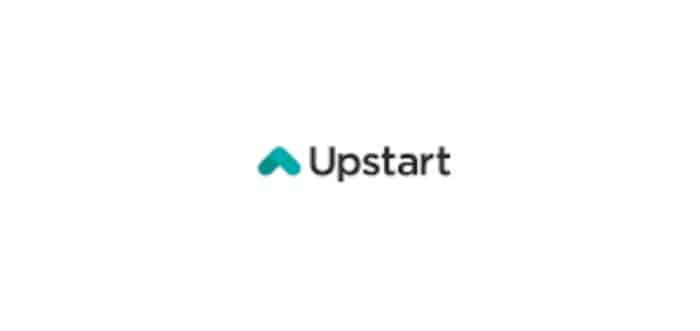 Upstart Holdings, a lending business that makes use of AI models, is revolutionizing the way creditworthiness is calculated. The fact that the company uses AI to analyze more than 1000 data points for each user seeking a loan to generate the user's credit score shows how deeply steeped in AI technology it has been since its inception.
The fact is that this company uses its platform to aggregate consumers' loan requests; it does not lend money to individuals from its pocket. Instead, it partners with banks and credit unions. This type of business, which primarily provides AI-based services, is well-positioned to benefit from the growth of AI; as of 2023, it has generated a year-to-date return of 141%.
---
Frequently Asked Questions:
Should I buy Artificial Intelligence (AI) stocks?
Tesla's shares were sold at $17 each when it went public in 2010, but after 13 years, this stock has since hit a peak of over $400. This shows the potential financial gain that one stands to get from investing in stocks. And as it is right; AI stocks have the potential to perform well due to the uprising demand and applications of artificial intelligence. However, this is not financial advice, as investing in stock has risks, and you need to understand that before deciding to buy it.
---
What is the best AI stock to buy right now?
There are a number of AI stocks you can buy, as we have stated in the article, but the best one to buy is NVIDIA stock because the firm is deeply rooted in AI and stands to benefit greatly from the growth of the AI industry.
---
How do I invest in AI?
If you are looking to invest in an AI stock, here are the steps to follow:
Open a stock brokerage account and fund it.
Do thorough research on the AI stock you want to buy and know there is a tendency to lose money if the stock doesn't perform well.
After figuring out the AI stock you want to buy, place a buy order on your brokerage account.
Wrap-Up
Since the market for AI is anticipated to grow from $142.4 billion in 2022 to around $1.8 trillion by 2030, investing in AI stocks will put you in a position to benefit significantly from the growth of AI. Therefore, if you want to invest in an AI stock and make money over time, we have covered the 15 top Artificial Intelligence (AI) stocks in this article. However, before making the decision to purchase any AI stock, keep in mind that there are risks involved in stock purchases.