With well over, 27.96% market share and a massive user base of 1.8 billion people, Gmail is one of the most popular webmail services in the world.
Thanks to the popularity of Gmail, users are always on the lookout for Gmail Desktop App.
Consequently, to help you out we have shared multiple methods to download, install, and use the Official Gmail App For PC.
So without further ado let's learn, How to Install The Gmail App For Windows?
RELATED: Google Play Store Download For PC
---
Is there An official Gmail App For Windows 11/10?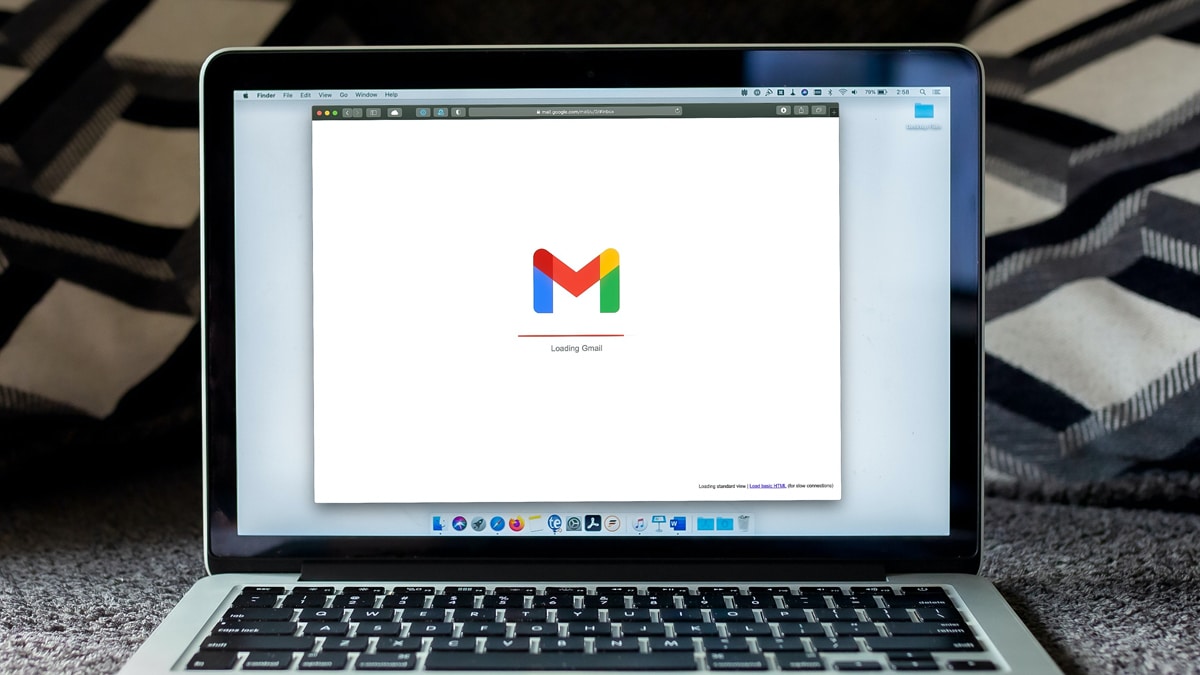 If you have been using Gmail for quite some time now then you might have felt the necessity of having an official Gmail App for PC.
Sadly, at the time of writing this article, there's no official Gmail App available for Windows 11/10 PC.
That said, there are multiple workarounds that can help you effortlessly use the gmail website as an app on your Windows PC.
Additionally, it's also possible to download and use the Android version of the Gmail App on any PC.
---
Download Gmail On Windows PC
For the first method, what we can do is convert the official Gmail webpages into an individual desktop app.
For the sake of this tutorial, I will be using the Google Chrome web browser.
However, an almost similar process can be performed on any mainstream web browser. Furthermore, you can Download Gmail PC App on Windows, macOS, and Linux PCs using this method.
So follow along and you will be good to go in a few minutes,

STEP 1: Open the official Gmail Website i.e. https://mail.google.com/on the Google Chrome web browser and sign in to your Google Account.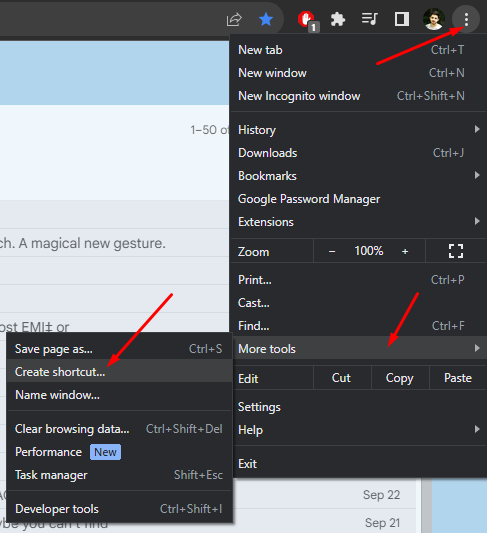 STEP 2: Once signed in, click the three dots in the top-right corner and select More Tools > Create shortcut from the drop-down menu.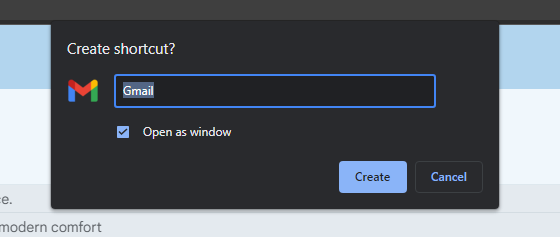 STEP 3: As soon as the shortcut creation prompt appears, enter Gmail as the name, check the box that says Open as window option, and click Create.
Soon you will notice a new Gmail icon on your desktop and clicking it will instantly launch Gmail in a separate Window.
---
Download Gmail App For PC Using Emulators
The next best method to download Gmail App For PC is by using Android Emulators.
Using any mainstream Android Emulator you can access the Google Playstore on your PC and download the Gmail App.

To do so, follow these simple instructions,
STEP 1: Download and follow the on-screen instructions to install any mainstream Android Emulator on your PC.
STEP 2: Once installed, sign in with your Google account and open the Google PlayStore.
STEP 3: Lastly, search for Gmail and press the install button to download it on your PC.
Now you can directly launch and use the official Gmail App on your PC.
---
Download Gmail App For Windows 11
Unlike Windows 10, Windows 11 supports natively supports Android APK files. As a result, you can manually download and install the Gmail APK on Windows 11.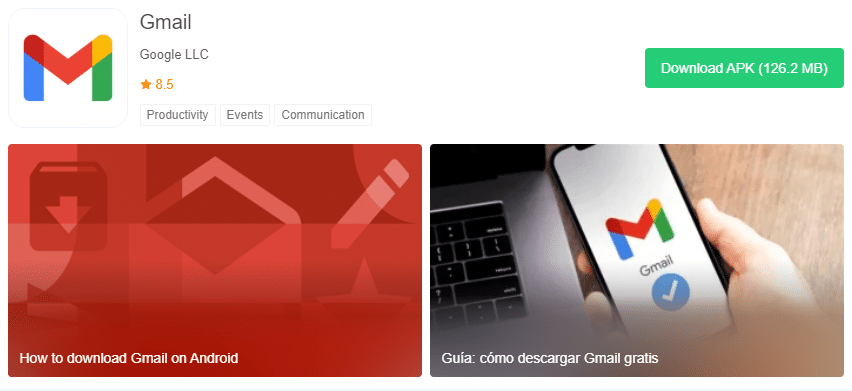 We highly advise you to download APK from reliable websites like APK Pure. Once downloaded simply install it like a normal exe file.
If in the future, the Gmail app becomes available for PC you can also download it from the Microsoft Store.
---
Download Gmail App For PC FAQs
How Do I Download And Install Gmail? 
To download and install Gmail, you can open the gmail.com web page on the Microsoft Edge web browser. Click on the three dots at the top-right corner and select Apps from the drop-down menu. Lastly, choose Apps > Install this site as an app to install Gmail on your PC.
Can You Download Gmail For Windows 10? 
Yes, you can download Gmail For Windows 10. To do so, you can either install the Gmail web page as an app or you can download any mainstream Android emulator and then use it to install the
Is Gmail Available For Desktop?
Yes, Gmail is available for desktops. To download it install the gmail.com website as an app on your PC. Once installed, you can launch gmail directly from your desktop.
---
CONCLUSION
So this was a simple and easy-to-follow tutorial that shared multiple methods to Download Gmail App For Desktop.
If you still face any troubles to Install Gmail Desktop App then do let us know on our socials.