Dell is charging £16.25 for installation of Mozilla's Firefox Browser on PC's ordered online in U.K. This news came to light when a harried Customer reported Mozilla about the matter.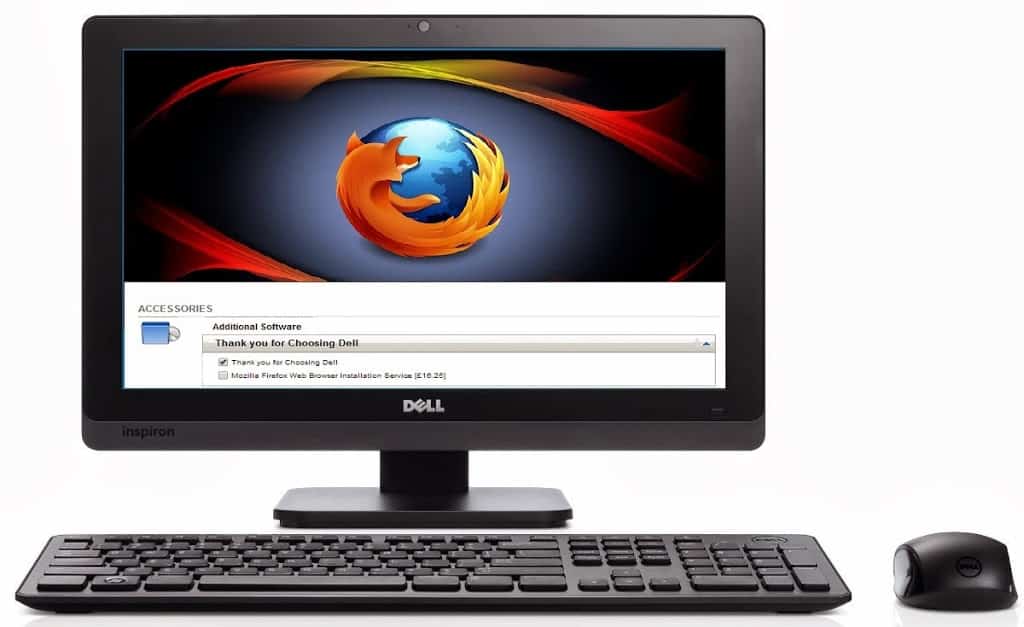 A reader wrote to us to say that Dell had asked if he'd like to fork out £16.25 for the convenience of having Mozilla's browser installed on a new machine he was attempting to purchase.


Since Mozilla don't have any agreement with Dell, and this does not comply with their Terms and Conditions, so they have launched a preliminary investigation and are in consultation with their legal team. Mozilla has also approached Dell regarding the same and is waiting for the Dell's reply.

Since Mozilla is FREE software company and Firefox Browsers is a Open Source project and further, the Mozilla Trademark Policy clearly states that if a Mozilla product is being distributed it should be free of cost, this is clearly a case of cheating on part of Dell.

"If you want to sell the product, you may do so, but you must call that product by another name—one unrelated to Mozilla or any of the Mozilla Marks. Remember that we do not want the public to be confused." reads the Mozilla policies.

How tough can it be to install "Firefox"!!, with someone having the basic computing knowledge can easily install the software and it will take less than few minutes on a standard Internet speed, while Dell is charging £100 an hour to load a computer with the free and open-source software.