Pro Pakistani hackers going by the handle "Team Madleets" have breached the The NIC servers of "Democratic Republic of Congo".  They were able to breach nic.cd and several other high level domains were also affected by the breach.
Domains of several international top brands including brands like Amazon, AVG, Audi, BBC, BMW, Canon, DHL, ebay, Fox, Fujitsu, Godaddy, Hitachi, Honda, IBM, Panasonic, Toshiba, Samsung, Mercedes etc were hacked and defaced.  In addition  to this brand websites, several other Top Level Domains of Congo were also defaced.

The Message on the Defaced websites said "Security is just an illusion :)"Complete list of the websites effected from the breach can be seen from the paste below:



Mirror (Webcached version of defacement): https://zone-h.com/archive/published=0/notifier=1337
From the look at the hack pattern, it is clear that MaDleeTs first breached nic.cd  then the DNS of All other websites were updated, which caused the websites to show the deface page.

The "NIC Congo" provides Domain names like .com.cd, .net.cd, .org.cd and others it also provides domain names about music CDs.

At the time of writing the Article websites were still showing the deface page.

Update 11:37 AM (GMT) : The Hacker belonging to MaDLeeTs has confirmed to techworm  that he was able to hack into the server of "Nic.cd" and then update the DNS of all other websites that were affected. "Server was rooted and sites stamped along with a few sites DNS changed" said the hacker.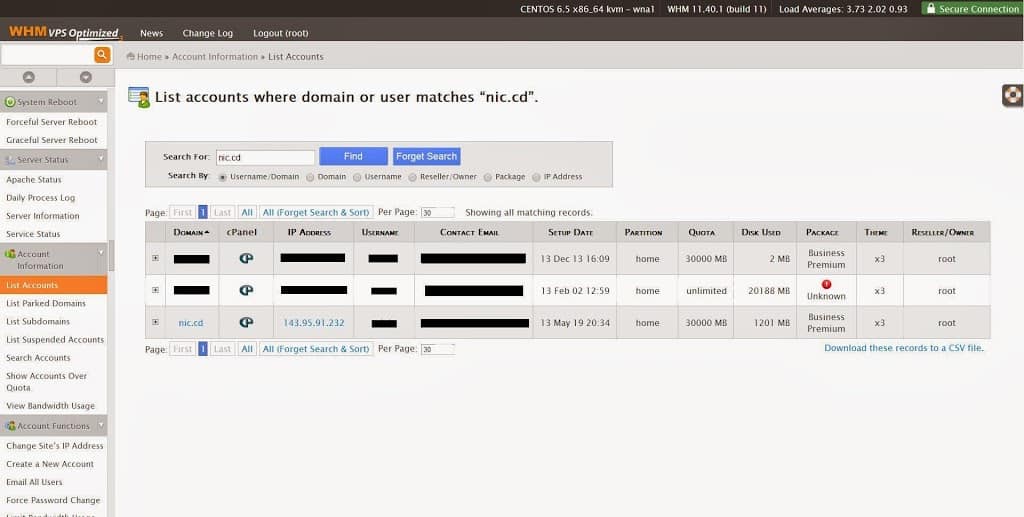 Screenshot provided by the hacker shows he is having access to the admin panel of the server.