OnePlus 2 images leaked online, suggest slimmer bezels, fingerprint scanner and much more
Though the One Plus 2 is just a month away from an official debut, it seems like the second-gen smartphone is already up and running. A pair of photographs claiming to be that of One Plus 2 have surfaced online, although the latest leak is not from official sources.
PhoneArena were the first one to receive a pair of leaked photos that show the front and back side of the device. From the looks of it, it seems like a fully functional version of Android. The new phone still looks like a OnePlus production; however, there are quite a few clear differences between the original one and this model.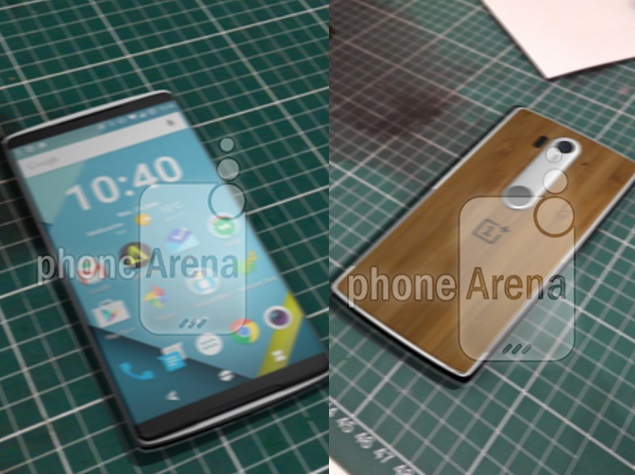 While the front of OnePlus 2 appears to be very much alike its predecessor One Plus One, the rear side of the smartphone seems clearly not to be same as it has a vertical panel in the middle that accommodates the camera and the rumoured fingerprint scanner. The bezels on the sides seem thinner and the corners look a lot curvier.
Some specifications of the forthcoming smartphone was also shared by One Plus. It recently disclosed that the smartphone will feature a reversible, USB Type-C connector. The Type-C port on the OnePlus 2 would allow file transfer speeds of up to 10Gbps and help it charge much faster.
OnePlus had earlier confirmed that it would be powered by a Qualcomm Snapdragon 810 processor version 2.1. "Although there have been reports that the 810 runs warmer than its predecessors, we assure you that we have taken all the necessary precautions and beyond to prevent this from occurring in the 2. We worked very closely with Qualcomm's engineers to integrate an improved version of the chipset (v2.1) in the OnePlus 2, and fine-tuned both hardware and software".
The Chinese startup has been teasing its next smartphone for some time now. The OnePlus 2 is set to make its official debut at special virtual reality (VR) event on July 27, making it the "first product launch in VR".