New Windows 10 build brings smarter Cortana, Skype integration, messaging experience
With millions of users having updated their systems to the latest Windows version, Windows 10 is a major hit for Microsoft. Well, there is some more good news for Windows Insider.
Microsoft has released the Windows 10 Insider Preview Build 10565 for Windows Insider users that features several new functionalities including inking for Cortana, new messaging and calling system integration with Skype, and more.
In the latest preview build, Microsoft brings a deeper Skype integration than ever before. Skype messaging, calling and video chat are now integrated into Windows 10, and you will find them in the Messaging, Phone and Skype video universal Windows apps. These apps would allow you to call and send messages quickly and easily over 3G/4G and Wi-Fi tablets and to PCs Wi-Fi, according to the company.
All these features are seen in action through the Skype Messaging beta that is available for download via the Windows Store. Microsoft has promised to integrate all the above changes in the future Windows 10 Mobile build. Additionally, the build is the ability to 'Quick Reply' notifications from Action Centre has also been added.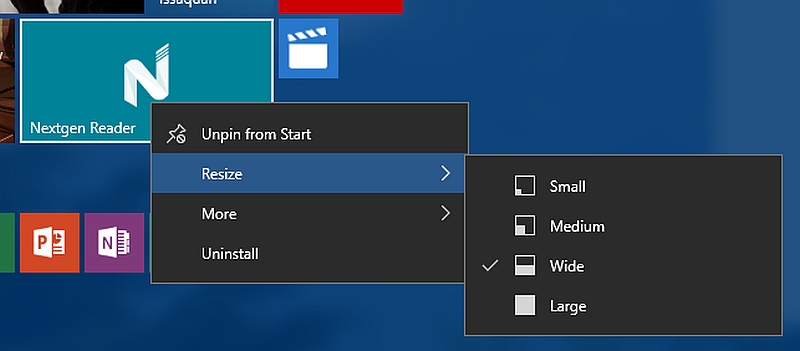 Microsoft Edge is also getting a new feature, and that's tab preview mode. Hovering over a tab, will allow you to get a preview of what's on the loaded website. Syncing Favorites and Reading list items in Microsoft Edge also gets a first look in build 10565. The company says it is still working on it.
Cortana has also been improved, and the assistant is now able to intelligently understand inked notes, set reminders based on locations, times and numbers that the assistant can pick up from hand-written notes – that's definitely a neat feature for Windows 10 devices that come with stylus support.
Cortana will also track events for leisure time, included movies and ticketed events through email confirmations. The virtual assistant will send you a reminder about scheduled event two hours before their start, so you can appropriately plan a trip. Booking a Uber ride from Cortana for reaching that event is also possible.
Based on the user feedback, the latest Windows 10 Insider Preview Build would feature more customisation for title bars. The title bars are more vibrant and appear darker. You can, however, adjust colour from Settings>> Personalisation>> Colours. Users would have to enable the "Show colour on Stat, Taskbar, Action Center and Title bars" option to display the coloured title bars.
Upon updating the new preview build, you will see improvements to the context menus on Start along with new icons for tile adjustments. It also brings a set of new icons for devices, including that for Registry Editor, device activation improvements, and a new mode that makes your default printer the last printer you used.
Based on feedback from Insiders, Microsoft has made the Windows 10 activation even easier. So, in the event of the preview build not activating automatically after installation, you can use the product key from Windows 7, 8 or 8.1 to activate Windows 10 by going to Settings>> Update & Security>> Activation and select Product key.
"If you do a clean install of Windows 10 by booting off the media, you can also enter the product key from prior Windows versions on qualifying devices during setup," says the Microsoft Windows blog post.
The company has also improved performance across the operating system and fixed a number of known bugs.
"Windows Store apps should now be updating automatically," the blog details.
"Certain apps won't appear twice anymore when pinned to the taskbar.
"We fixed the issue where clicking on the system icons in the notification area quickly results in Windows Shell blocking the launch of fly-outs like Audio, Networking, etc."
You can now download the Windows 10 build 10565 from Windows Update, if you are registered as a Windows insider. If not, this major update is expected to roll out throughout the world sometime next month.