This is how to backup and restore your WhatsApp chats on Google Drive
Nearly a billion every month use WhatsApp, the most popular messaging service to share their stories, or photos, or videos with family and friends. These sharing of memories help us reconnect with what's really important.
What happens if your phone is lost, or damaged, or stolen? You will lose all the memories collected on your phone forever. You surely don't want your memories to get stuck on your phone. So, what can you do?
Now, WhatsApp for Android lets you create a private backup of your chat history, voice messages, photos, and videos in Google Drive. And once you do, you can restore everything on a new device with just a couple taps. If you don't see the option yet, you should soon.
Here's how to make sure all your chats, photos, and videos are safe and sound, and how to recover them if you need to.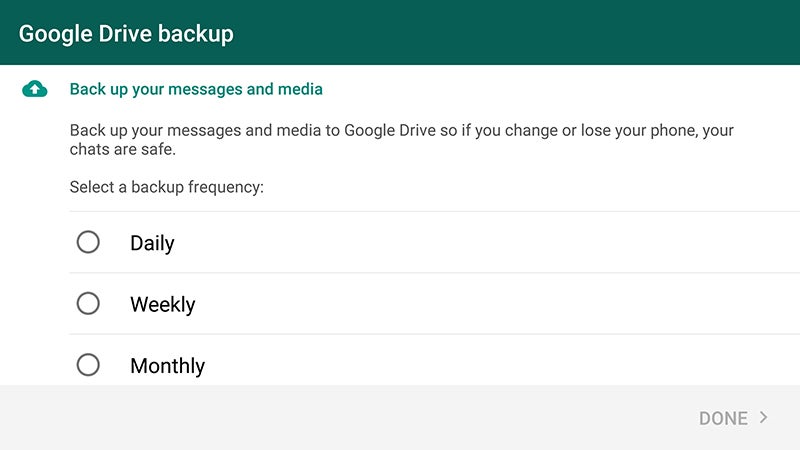 When you launch WhatsApp for the first time with the new Google Drive functionality, it will ask you if you want to switch on the feature. If you are not provided with this option, then go and tap the menu button (three vertical dots), choose Settings and then tap on Chats and calls. To access the Google Drive options, choose Chat backup, and edit the various options.
You can choose to backup the data on daily, weekly or monthly basis, or never. You can also choose to include or exclude videos. With these auto-upload features, there's also an option to backup over Wi-Fi only, in case you don't want to use up data on your mobile plan. The backups run as and when specified or when you hit the Back Up button.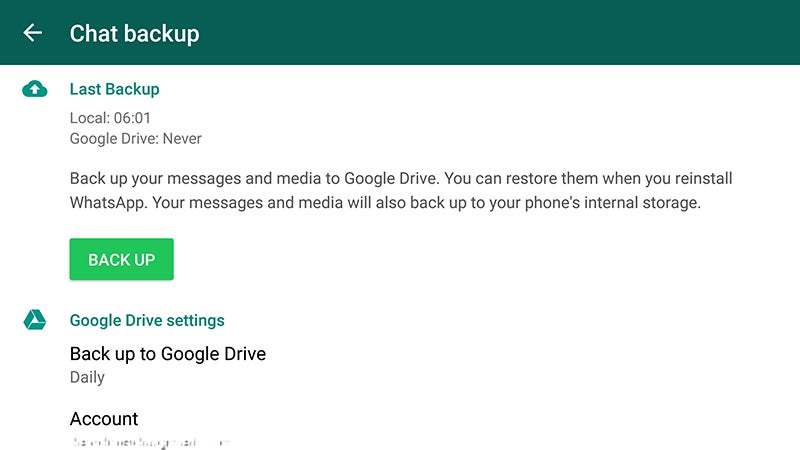 Like the other Android apps that take advantage of Google Drive backups, the files in question are kept hidden. In other words, you cannot browse to them through a Drive client. Please note that the chats, messages and media that you would sync through WhatsApp would count against your Google Drive quota.
Restoring messages is very simple. On your new phone, sign-in with your Google Account, download WhatsApp from PlayStore and open the app. During the setup, it will ask you for your Phone Number and check for backup on Google Drive. If it finds the backup, it will download all the contents and restore data from there.
However, do note that the backup may take a while depending on your internet speed and the size of content stored on cloud.