This Star Trek USS Enterprise Drone Does Not Require Any Starfleet Training To Fly
It is understandable that Star Trek fans might be feeling a little left out with various different Star Wars movies along the way. Therefore, celebrate Spin Master has turned its famous quadcopter drones into a flying version of the USS Enterprise to mark the 50th anniversary of the Star Trek franchise this year.
The comprehensive replica features the entire Enterprise, from its saucer to its nacelles, ten authentic sound effects and complete with working lighting.
The drone which is otherwise an accurate restoration of Kirk's ship allows the four spinning rotors of the toy drone that are kept inside the ship's saucer section to fly to allow air to pass through, which is almost completely see-through in this version.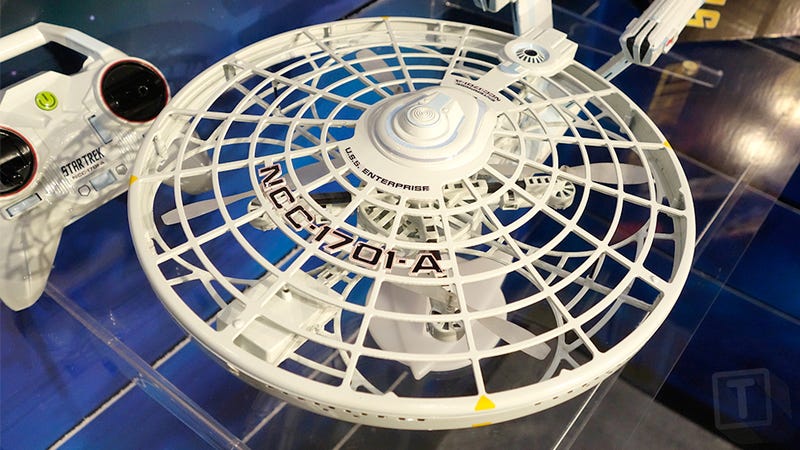 The USS Enterprise NCC-1701-A drone comes with a branded controller so that you can avoid the mess with awkward touchscreen controls on your phone.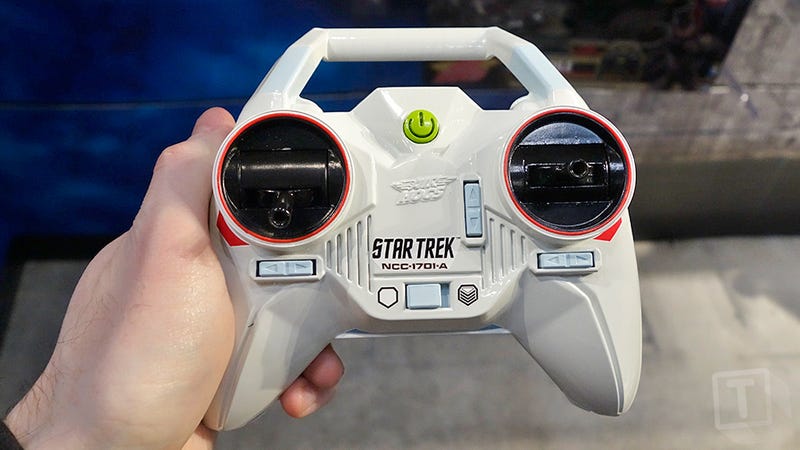 It will be available later this year at a price tag of about $120. While it may not whiz across your living room at close to the speed of light, a trigger on the controller does activate a warp speed mode, comprehensive with the anticipated sound effects.