Take a look at our round-off to see which tablet is the best for you
A vast library of Android gaming tablets are available to purchase, but there are some that pack impressive hardware necessary to render all that performance from the latest Android next-gen titles. Here are some large screen tablets that will definitely do you justice when you want to satisfy your inner demon for Android tablet gaming sessions.
1. NVIDIA Shield tablet K1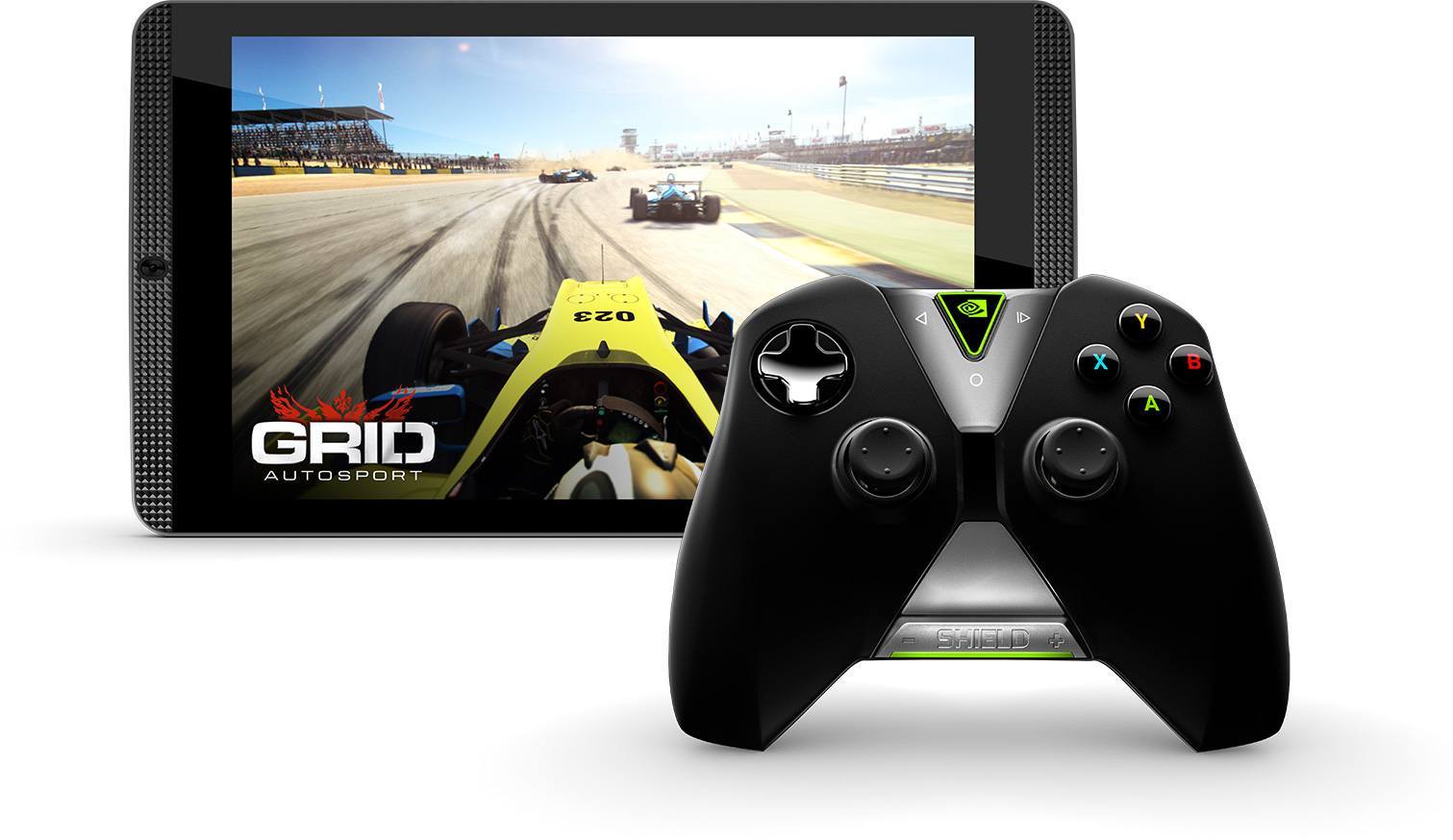 The company is no stranger to producing products necessary for you to get the best possible immersion in desktop computer games, and the company also manufacturer mobile SoCs so that you can experience the best of what it has to offer in the mobile department too. NVIDIA Shield tablet K1 is the company's 8 inch gaming slate with a resolution measuring at 1920 x 1200 pixels. The 8 inch screen should be more than enough to help you get the best possible viewing experience, and its hardware is definitely top-notch. It features NVIDIA's Tegra K1 chipset, which has a quad-core 2.2 GHz Cortex-A15, and GeForce GPU based on the Kepler architecture with 192 Cuda Cores. Its 16GB of internal storage might be on the low side, but its 128GB microSD card limit slot makes all the difference when you want a library of games present in your tablet.
NVIDIA Shield tablet K1 will obviously be upgraded to Marshmallow, giving you access to better software optimizations and battery life. It also has 2GB of RAM, and a dual-band Wi-Fi adapter necessary to connect to wireless networks. You can connect a Bluetooth gaming controller to get a better gaming experience but unfortunately, the slate does not come bundled with one, forcing you to purchase a separate one. There is a 5MP rear camera sensor present and a 5,200mAh battery for adequate battery life. In short, NVIDIA Shield's $199 price tag is definitely an attractive feature of the product, so be sure to invest your money in this.
2. Acer Predator

Acer has a wide lineup of gaming products and its Predator Android gaming tablet is definitely a looker when you take a look at it from the outside. As for the hardware, Acer Predator has an 8 inch screen with a 1200p display and while it features Intel Atom x7-Z8700 SoC (it only has a quad-core processor running ag 1.6GHz and 2GB RAM), the tablet possess one feature that no other gaming slate features so far. It has four dedicated tactile buttons present on each corner of the chassis and according to the company, these deliver a sensational feeling, which is nearly similar to tapping on the buttons of a gaming controller or keyboard. In short, you will get the best experience where tactile feedback is concerned.
Other specifications of the tablet include either a 32GB or 64GB storage model, with a storage slot with a maximum capacity limit of 128GB. When you want to place in a family of Android gaming titles, Acer Predator will serve your purpose quite nicely too. As for the battery capacity, Acer Predator has a 4,420mAh battery, which is smaller than NVIDIA Shield K1, but it is still sufficient to keep you hooked on for hours.
3. Nexus 9

Now there are several reasons why Nexus 9 was included in this round-off. First off, it is large enough to provide mobile gamers with enough space to game comfortably without becoming unusually too large for them. Secondly, it is loaded with hardware that surpasses the performance of NVIDIA Shield tablet K1. To summarize, Nexus 9 sports an 8.9 inch screen with a 2048 x 1536 resolution. Its chipset is none other than NVIDIA's Tegra K1 but instead of Cortex-A15 cores, the SoC has a dual-core Denver CPU, making it effectively more powerful than both NVIDIA's and Acer's tablet.
Another reason why we decided to place this tablet was because it belongs to the Nexus category of devices, which in a nutshell means that you will be able to experience the best of what Google's Android OS updates have to offer. Additionally, you will get the latest security updates, which is a plus feature to have as well. The only drawback to purchasing the tablet is that just like the other Nexus devices released before and after it, Nexus 9 does not sport a microSD card, so you will have to get around with using 16 or 32GB of storage (depending on which model you purchase), which will mean that you will need to keep limited games in the internal storage of the slate.
Nexus 9 also has an 802.11ac Wi-Fi adapter, and an LTE modem (depending on which model you end up purchasing). It also has a very large battery, and with 6,700mAh of charge capacity, you can get around to gaming on it for a considerably long period.
These are the best Android gaming tablets that you can purchase right now if you want the best of what mobile gaming on Google's mobile OS has to offer. Naturally, more and more companies will be bringing in new products that will eclipse these so we will continue to update you guys on the latest in what mobile gaming has to bring.