There may be times when picture you have clicked from your Android smartphone is amazing, but background is not. Or, imagine a beautiful selfie of yours, which is photo-bombed by your friend in the background. You want to retain these pictures but not with their background. So, what do you do? Simply remove the background from an image
Don't you worry Android smartphone users, as now you can remove the background from your device. All you need to do is download an Android app and follow the simple steps to remove background from any of your desired image.
Just follow the simple steps as discussed below to remove
Steps To Remove Background from Any Image in Android:
1. Download and install the app Background Eraser in your Android smartphone.
2. Once the app is installed, open the app and you will be prompted with the options shown below. Just click on the option Load a photo.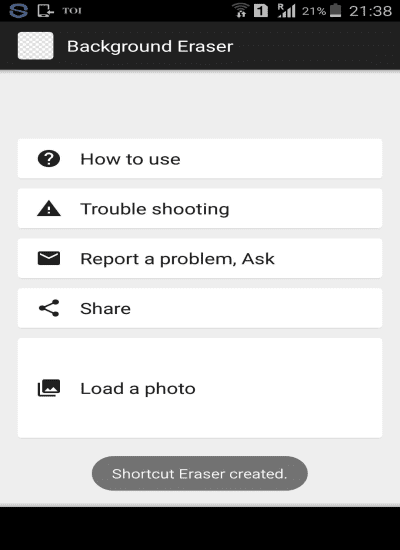 3. Now, select any photo whose background you want to remove and then crop the focused part as much as possible.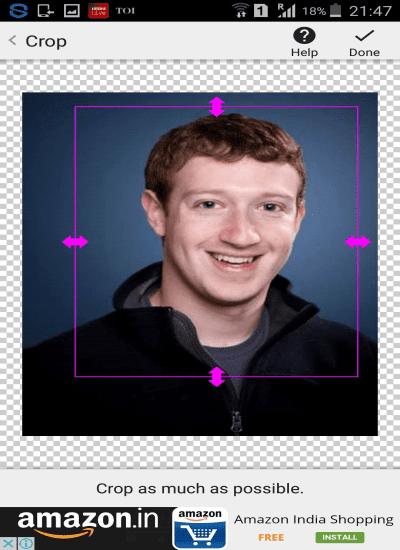 4. After cropping the picture, just click on the done option.
5. Now, you will be basically provided with three options to remove the background, which are Manual, Auto and Eraser. It is suggested that you select the Auto with zoom in into picture.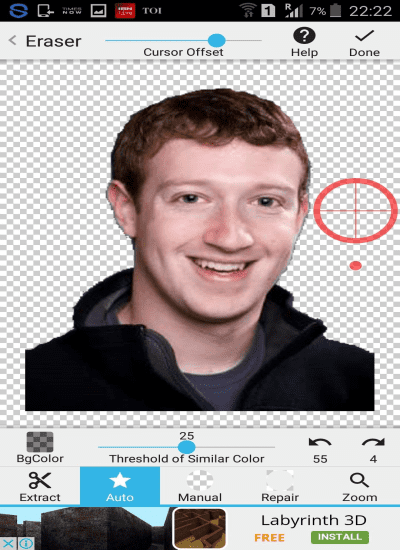 6. If there is any blunder in the removal of background, then you can simply go back and change. You can make use of the eraser to fix it out. You can easily remove out all the background from the image with little practice.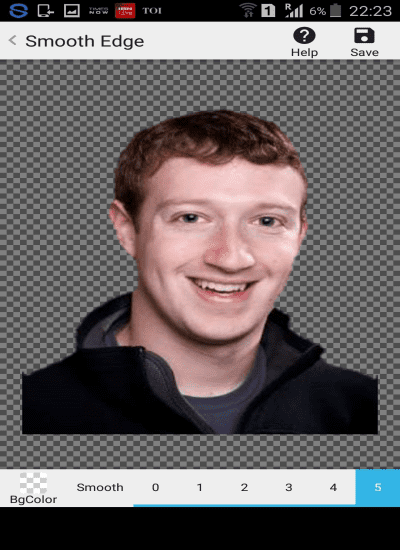 7. Then, click on the done option and select the smooth level up to maximum to get a smooth background.
8. Finally, click on the Finish option and you are done. You now have the edited image with removed background.
So this is all about How To Remove Background from Any Image in Android. Use the simple guide and easily remove out the background from any of your favorite image and that will reflect your great photo editing skills. Hope you like this tutorial, keep on sharing with others too. Leave a comment below if you have any related queries with this.