Qualcomm announces new deep learning SDK with support for Snapdragon 820
With Snapdragon 820 being one of the most powerful chipsets that you see present in high-end Android smartphones, Qualcomm has decided to make the SoC even more than effective by launching a new software development kit called the Snapdragon Neural Processing Engine.
The company's new SDK is built for Zeroth, which is a machine intelligence platform. According to additional details from The Verge, this software development kit will allow companies to run deep learning programs locally on your devices, with the most common being your smartphone.
Not only this, but thanks to the new Snapdragon 820 SDK, you will be ensured better privacy as the system will not be uploading much data to the cloud, since all the deep learning will be done locally. However, for that to happen, your smartphone or tablet must be equipped with a Snapdragon 820.
Some useful features of the Snapdragon Neural Processing Engine:
Accelerated runtime for on-device execution of convolutional and recurrent neural networks on the Snapdragon 820 cores (Qualcomm Kryo CPU, Qualcomm Adreno GPU, Qualcomm Hexagon DSP)
Support for common deep learning model frameworks, including Caffe and CudaConvNet;
A lightweight, flexible platform designed to utilize Snapdragon heterogeneous cores to deliver optimal performance and power consumption;
Supports companies in a broad range of industries, including healthcare, automotive, security, and imaging, to run their own proprietary trained neural network models on portable devices.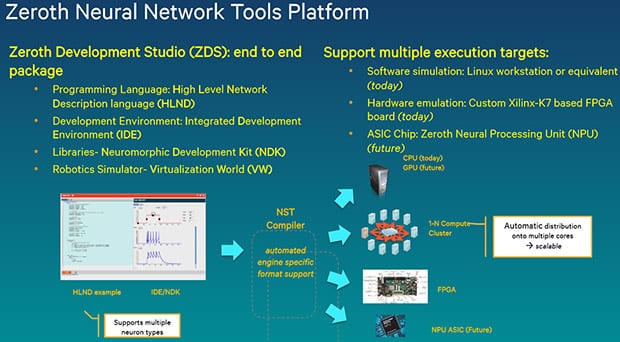 Qualcomm's SDK will not just be limited to smartphones and tablets. This is because companies can integrate it into any type of smart devices. The largest mobile chipset manufacturer also pointed out that Nauto, a startup that makes smart dashboard cameras will also be integrating the new SDK into its devices, allowing the company to provide better security for drivers.
If the Snapdragon Neural Processing Engine is available for a Snapdragon 820, then it will also be available for Snapdragon 830, which is most likely going to be manufactured on the 10nm FinFET technology. Question is, will the new SDK support upcoming mid-ranged chipsets? Looks like time will tell.