Rolls-Royce Debuts A Luxury Driverless Car With A Silk Throne
Move over Google, Apple and whosoever wants to make driverless cars. The big daddy of the luxury cars is making a grand entry into the driverless car segment. Rolls-Royce unveiled its first fully autonomous luxury concept car on Thursday at a London event celebrating Rolls-Royce owner BMW's centenary. The company's new EX103 Vision Next 100 design features details like a virtual assistant with no actual driver.
"In celebration of this pioneering spirit, the Rolls-Royce Vision Next 100 has been designed as the ultimate expression of the future of super-luxury mobility," said Adrian van Hooydonk, Head of BMW Group Design. "It is an enlightening vision of the fascinating possibilities of Rolls-Royce Motor Cars in the future."
Vision Next 100-style production cars would be configured specifically to customers' requirements In keeping with Personal Vision. It will be built with innovative manufacturing technologies using the most advanced lightweight materials and zero emissions drivetrain.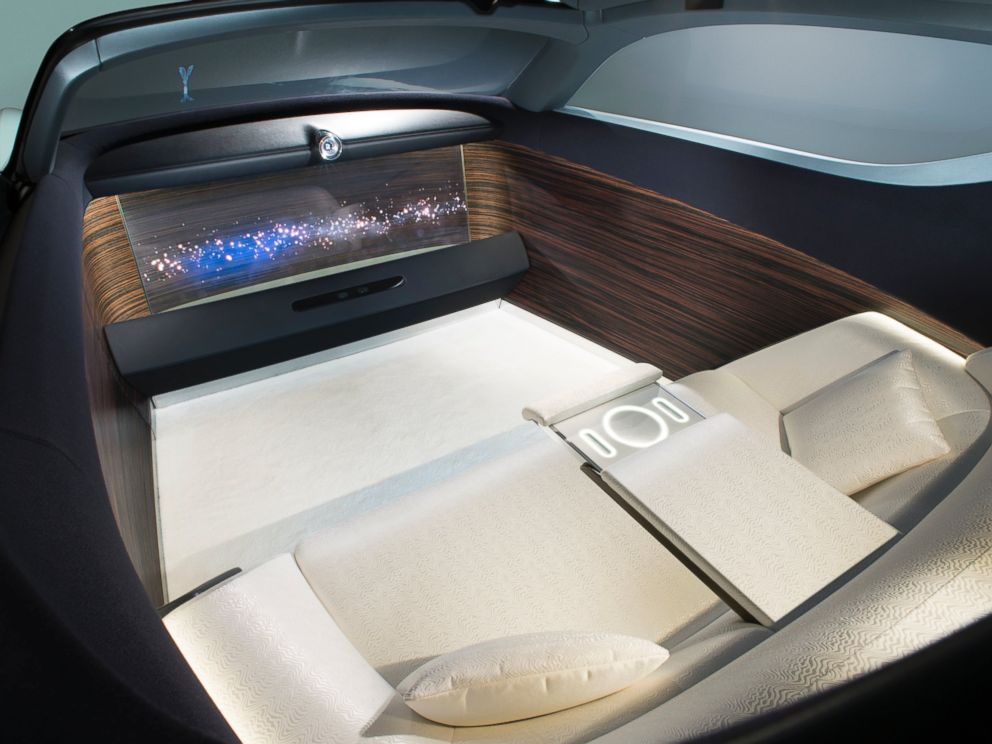 The ultra-modern looking car is 5.9 metres long, about the same length as the company's Phantom seats just two people on a plush silk sofa that faces a screen that can either be used to watch movies or the far-less luxurious outside world. A single door opens up to reveal a cream-coloured interior, which the firm describes as "a beautifully textured, ivory-coloured luxurious throne upon which our passengers are conveyed, and from which they command".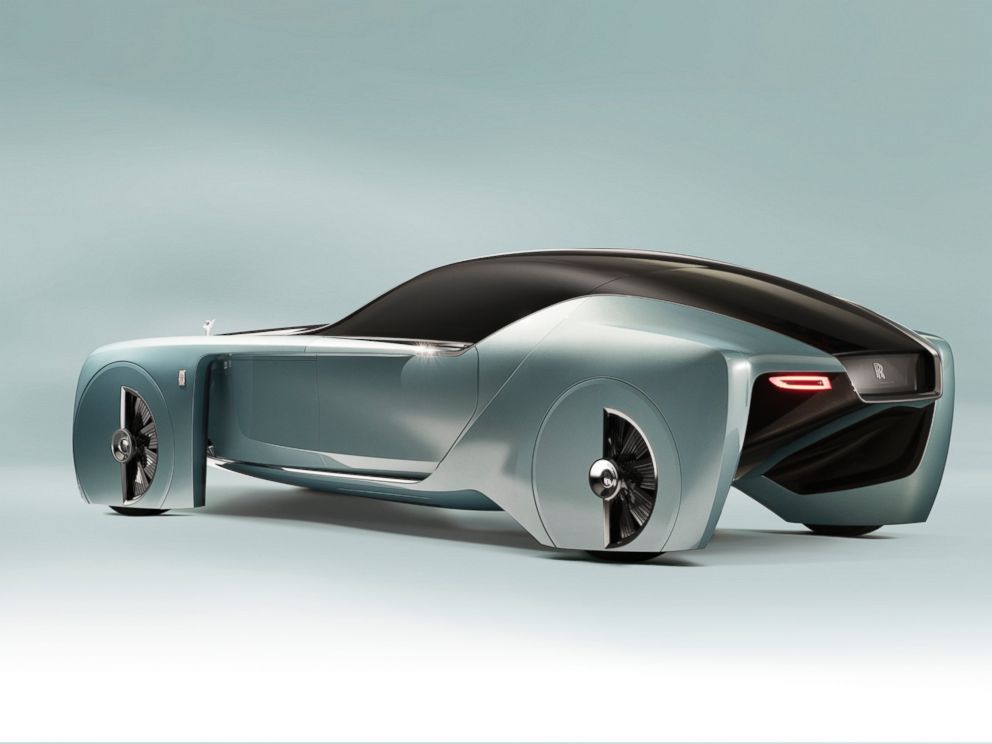 It also includes a roof that glides open, which the company has described as a "canopy over the occupants that provides privacy while allowing them to contemplate the majesty of the stars in the firmament above as they glide through the night". It includes a lounge, an OLED screen that acts as an entertainment and workstation, and a lighting system that announces its arrival at a destination in a red-carpet style arrival.
"The Grand Arrival gesture of the Rolls-Royce Vision Next 100 creates a stage for our important passengers as they arrive at their ultimate destination," said Giles Taylor, director of design at Rolls-Royce. "It is an expression of our intrinsic understanding of the possibilities for a true luxury brand and the desires of its customers."
The virtual assistant, whom the company named Eleanor, takes orders from passengers. It provides passengers with advice, reminds them of important events, and helps with choosing music and movies on the on-board entertainment system.
"She brings the car around when her passengers are ready to travel and, whilst conveying her charges to their next destination, helpfully but discreetly makes suggestions and recommendations, briefing them ahead of their arrival so they are ready to perform," the company said in a statement.
The car also does not include the traditional, behemoth 12-cylinder engine under the hood. It is powered by electric motors housed in the wheel hubs or under the floor. The Vision Next 100 unveiled by the company can be "driven" at low speed by an operator using a mobile phone. Outside, all the wheels are almost completely covered to the point which could make one think how it would ever tackle speed ramps.
As far as the very important luggage space is concerned, the car features a roomy compartment that was designed in consultation with the concierge at London's Dorchester hotel.
Bags are ejected automatically at hand height to allow a porter to remove them.
As Rolls-Royce tradition (and English weather) demands, the Vision Next 100's doors contain built-in umbrellas to ensure passengers remain dry after leaving the car's nest.
Torsten Müller-Ötvös, chief executive officer at Rolls-Royce Motor Cars, said the arrival of the Vision Next 100 "boldly points to a bright future for our marque where our patrons' individual demands for complete and authentic personalisation will be met through an exquisite fusion of technology, design and hallmark Rolls-Royce craftsmanship."