Find your Mac easily with Track My Mac iOS App for iPhones and iPads
We start thinking about anti-theft tools and various security features only after we become a victim of the theft. Why not get protected in advance? Maybe then the theft will never affect you. That's the time when anti-theft tools enter the game.
Recently MacKeeper has expanded its anti-theft tool with iOS application called Track My Mac. The app is absolutely free to use and doesn't require any subscriptions and investments. Track My Mac offers user-friendly interface that allows the user to easily switch between sections in one click. The app also allows to locate a missing Mac, to get the snapshot of the thief, and lock/unlock the Mac remotely.
A Matter of Trust
The main question for a lot of users is how long Track My Mac is going to be supported. The user needs to be sure that the app that helps to recover a lost or a stolen Mac will be working for at least several years, and that's really important. For example, you have lost your laptop and it's getting online from time to time during a year, and Track My Mac is the only link between you and your missing laptop.
But here is the major argument: Track My Mac works as a part of MacKeeper Anti-Theft technology, and MacKeeper in its turn has existed for 6 years already. As for me, it's quite trustworthy.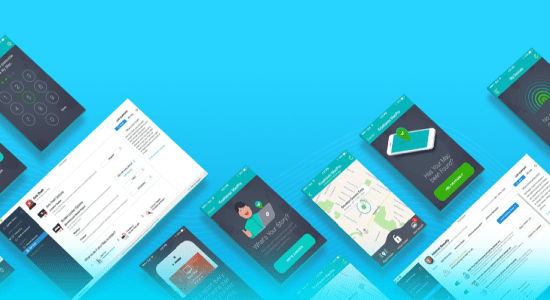 How Track My Mac Works?
To start tracking your Mac, you should follow 3 simple steps:
Find Track My Mac in the App Store and install it in your iPhone.

Download and install

MacKeeper

on your Mac.

Log in with the same Kromtech accounts both in MacKeeper and Track My Mac.
When you are ready with all these steps, you may test the app by adding your Mac to the List of devices in the Track My Mac app. Actually, this is one of the useful features of the app. You can add unlimited number of Macs to your list, making it possible to use the app as a corporate tracking system.
How to Track your Mac When It Gets Online?
After you realize that your Mac is missing, all you need to do is report it as stolen. You can do it both in the Kromtech Account and in the Track My Mac app. After that you will start getting tracking details of your stolen device. You can check them in the View Reports section in Track My Mac.
You won't be able to get the tracking details only when your Mac is offline. This is the only disadvantage of all anti-theft tools that are avaliable on the market, you cannot track your device if it's not online.
How to Get the Snapshot of the Thief?
Except the tracking details, Track My Mac allows your Mac to snap the thief every minute while they are using your Mac. Moreover, you will get full information including tracking details and the snapshot of the thief after each entry attempt on your Mac. You can view the reports in the same View Reports section in Track My Mac.
How Can I Lock/Unlock My Mac Remotely?
The most advanced feature of Track My Mac is that you can unlock your Mac that is located in the US while you are on another continent and vice versa. This feature excludes the need to provide password to unlock your Mac for your relatives, friends, or colleagues.
Pros:
Free of charge

Lets you control your Mac remotely

Provides accurate and real-time location

Makes snapshots in case of entry attempt
Cons:
Doesn't work if Mac is offline
You can download the latest version of the app on the App Store >