10 Sure Signs That Your Windows Run PC/Laptop Has A Virus
Out of all the operating systems in the world, Windows is the most popular. Due to its popularity and vulnerabilities, Windows run PCs run the maximum risk of getting infected with viruses, trojans, malware etc. If you have a Windows run PC or laptop at home, it is often difficult to find out if you have been infected by a virus. The most common symptoms that your PC/laptop is infected by a virus is frequent computer reboots, freezes, and crash at frequent intervals.  Here are 10 sure shot signs that indicates your PC is infected by a virus or some type of malware.
10 Signs your Window Computer has a Virus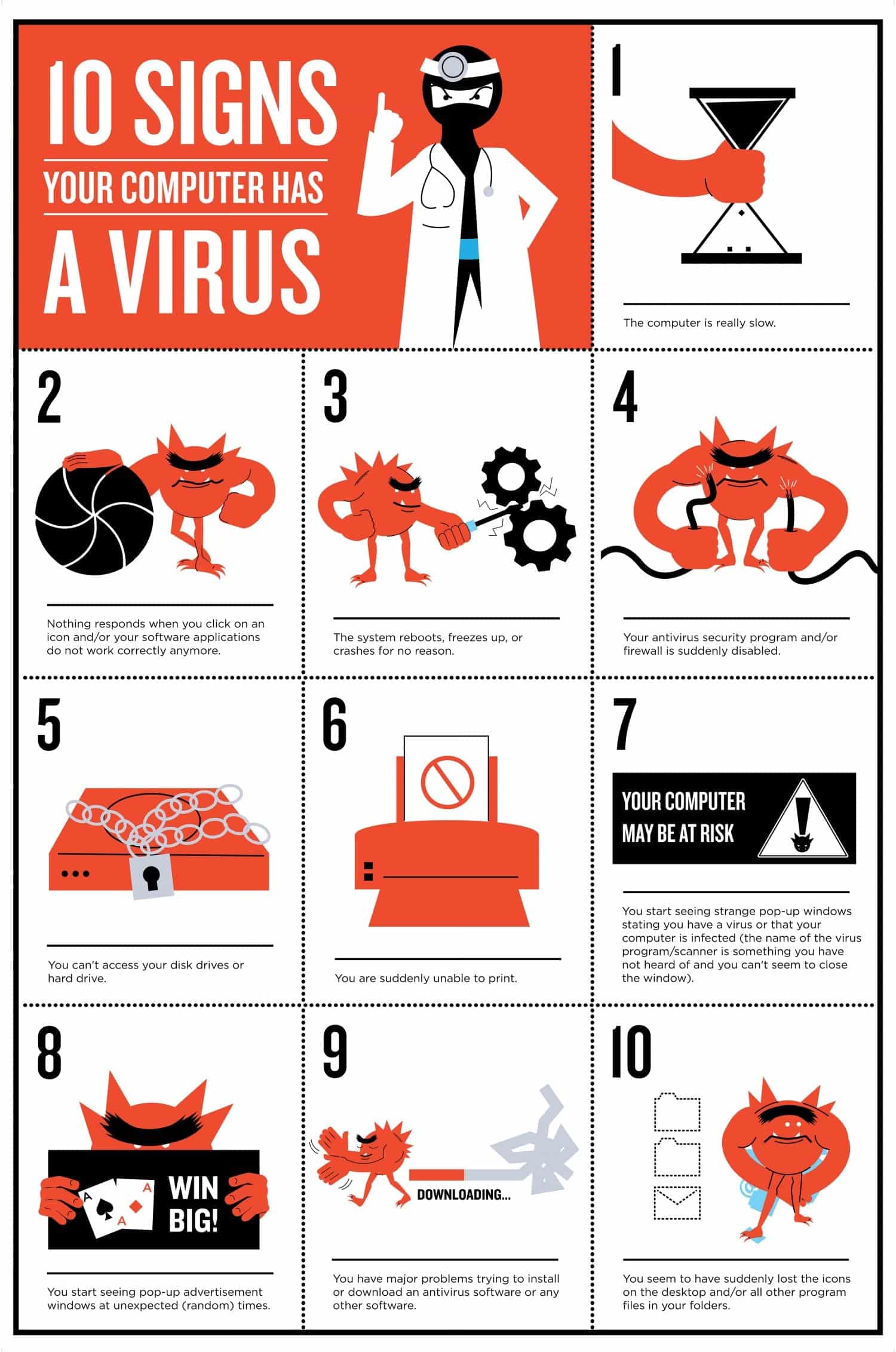 To avoid getting infected with viruses, trojans or worms, always avoid downloading anything from untrusted sources like torrents. Also, keep in mind that viruses piggyback on genuine programs that are offered as cracked versions on many online websites. Install a good anti-virus software and keep it updated. If you are running a Windows 10 PC/laptop, update and run your Windows Defender at least once a week.