Hacker who developed a code to scan Photobucket's 10 billion images sentenced to 29 months in prison
A 41-year-old Colorado hacker was sentenced Tuesday to 29 months in prison for selling his software which enabled blackmailers and others to scan Photobucket's 10 billion images for nude images.
The United States Department of Justice had arrested two men in May, 2015 for "breaching the computer services of Colorado-based Photobucket." The two men, Brandon Bourret, aged 39, of Colorado Springs, Colorado and Athanasios Andrianakis, aged 26, of Sunnyvale, California had developed a software known as "Photofucket" for "fusking".
The software developed by these two was capable of hacking into the private Photobucket albums and stealing NSFW images of subscribers. Photobucket is an image and video hosting service with as many as 100 million users who keep their content in either public or private account. Some of those images are of nude Photobucket customers who thought their content was stored privately.
"I don't think you really understand what you did to other people," US District Judge Wiley Y Daniel said before sentencing defendant Brandon Bourret. "You reveled in what you did."
"Yes, seduced by money. I will not lie," Bourret told the judge.
Both the hackers were arrested last year and indicted  by DoJ and had pleaded guilty to hacking charges in April last year.  Both the hackers had made $49,000 by selling their naked woman image stealing software, PhotoFucket which they sold at $30 to buyers.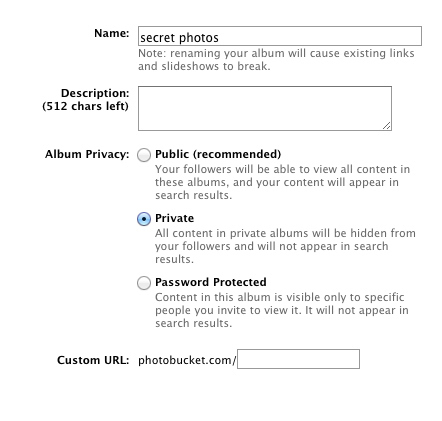 PhotoFucket gained worldwide notoriety and made fusking or searching for NSFW images of women on Photobucket a viral word. The hackers developed PhotoFucket, which allowed users to bypass Photobucket's privacy settings and "access and copy users private and password protected information, images, and videos without consent." Bourret was accused of selling the app to at least 1,739 customers who accessed the accounts of nearly 2 million people.
Bourret also promoted the PhotoFucket app through ads on Skch.me showcasing the hacked NSFW images and a caption which said"Welcome to Skch.me, where you can find photos exposed, amateur girls, amateur sex videos and more!" the ads said. "Rip ALL private albums by YOURSELF!"
Bourret was accused of selling the app to at least 1,739 customers who accessed online images of nearly 2 million people. His partner in crime, Athanasios Andrianakis, of Sunnyvale, was handed 15 months of home detention. Andrianakis was let off with a lighter sentence because he helped Photobucket patch the vulnerabilities that PhotoFucket exploited.