The best in class Syllable D900 Mini Wireless Earbuds not only give good sound but also look good
Syllable is a headphone manufacturer based in Shenzhen, China known for its brilliant products for audiophiles. The company is known to integrate quality with aesthetics and come up with brilliant headphones that not only give brilliant sound output but also look beautiful
Now Syllable continues delivering its aesthetics+quality products with new D900 Mini Wireless Bluetooth in-ear design earbuds.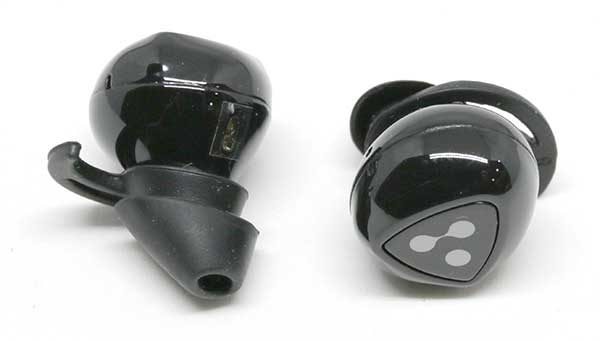 As you can see above, these beautiful D900 Mini Wireless Bluetooth in-ear design earbuds are for those who are looking to get rid of wires yet want sophistication. The D900s are very easy to pair up with almost any device–smartphones (Android or iOS), Chromebooks, laptops, Bluetooth speakers and much more. They also can answer and make phone calls and also play music when paired with a smartphone.
In The Box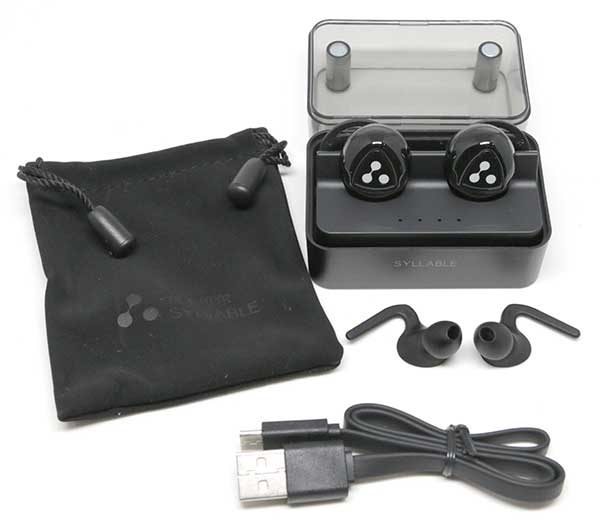 As is the case with every Syllable product, the D900 comes in beautiful packaging with includes a charging hangar of sorts, a beautiful small bag and charging wire. The left earpiece is considered the main headset, while the right earpiece is considered the secondary headset. This means that the left earpiece must be on for the right earpiece to work. You have to pair the left earpiece with your smartphone and while the right earpiece is pre-configured to pair with the left earpiece to give you best quality sound.
The Syllable D900 Mini Wireless Earbuds comes with a charging dock, micro USB cable, a carry pouch, two sets of spare buds and a user guide.
Syllable D900 Mini
The Syllable D900 Mini earbuds have a shiny black strong plastic body with a triangular shaped button on the face that is used to power the earbud on/off, start pairing/syncing, answer/end calls, and pause and resume music playback. The button cannot adjust volume or advance music tracks. Further, the rubberized piece that fits into your ear is actually removable.
Each D900 Mini earbud has an electrical contact for the charging case, a tiny status LED and a built-in microphone on the left earbud. The Syllable D900 Mini earbuds are to be charged and stored in a plastic hinged case and has a tight magnetic open-and-close design. This not only provides protection but also charges the earbuds when they are not being used. Also, no matter how much you shake or drop the box, they don't fall off of the charging contacts. Four blue indicator lights indicate the remaining power inside the dock and lights on the earbuds glow red while charging. In addition, there is a micro-USB port on the side that allows for easy charging.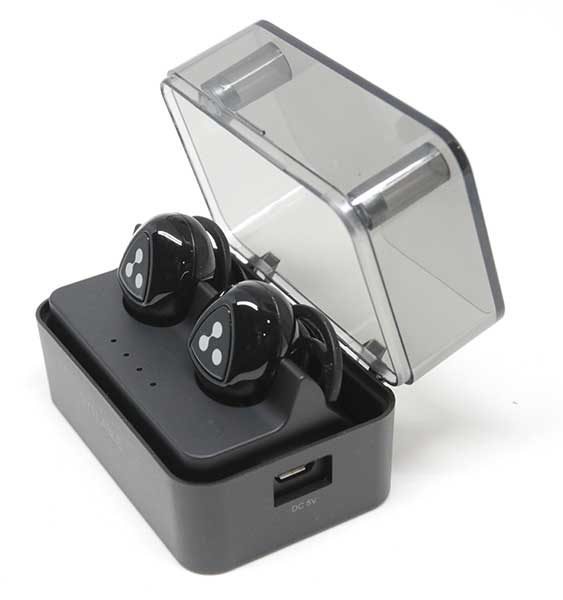 Specifications
Syllable D900 Mini Wireless Earbuds is rated IPX4, which means it is completely splash-proof, which means it is completely splash-proof, so all that sweat you generate will not damage these earbuds. It also has a dust-proof filter designed at the sound unit part to protect the earpiece and prolong the use time.
You can also have a long talk with your friends by enjoying hands-free phone calls. The Syllable D900 Mini Wireless Earbuds is very compact and easy to carry, as it weighs only 5 grams. It takes about 30 minutes to fully charge the 70mAh batteries which then provides up to 2 hours of continuous talk or music play. It also provides about 180 hours of standby time. The battery built into the charging case provides 4-6 charges to the earbuds before the case itself require recharging.
The earbuds are an entirely wire-free Bluetooth 4.1 solution with a range of 10 meters that looks to bring higher quality to Bluetooth headsets. The Syllable D900 Mini also supports the Apt-X Bluetooth music audio codec and offers CD-like audio quality over a Bluetooth 4.0 connection. It reduces the bitrate required to fit within Bluetooth's limited bandwidth without reducing quality, which means that you can ultimately have audio that is similar to wired solutions.
The D900 Mini Earbuds Bluetooth 4.1 supports a range of profiles like EDR: Advanced Audio Distribution Profile (A2DP), Audio Video Remote Control Profile (AVRCP), Hands-free Profile (HFP) and Headset Profile (HSP), which means that you can play and control stereo music over the headphones.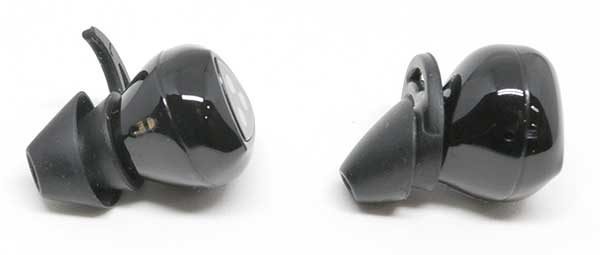 CVC Noise Cancellation 6.0 technology reduces outside noises, guarantees HD stereo sound quality and support stereo loss less music and answer calls. The D900 Mini Wireless Earbuds has a frequency range of 2.4-2.8GHz.
Conclusion :
I have been a big fan of Syllable products for their quality and looks. Like its predecessors, the Syllable D900 Mini earbuds sound good for the type of music I listen to most, they easily pair with my phone and don't have the annoying syncing issues that I've put up with other wireless earbuds.
These headphones are designed for those who don't want to be connected by wires and yet want quality products in their ears. The Syllable D900 Mini are no larger than a nickel, give great quality music and yet the same time look beautiful.
If you are interested, they can be found on Amazon for only $49.99 (United States buyers) with free shipping. United Kingdom buyers can buy the same for £39.99 from Amazon UK. Buyers from other countries like India and China can buy from any of the above two stores but will have to pay for shipping and the delivery time could be long.